My 2015 Summary

Here is my 2015 summary.  Before you start making plans for next year, reflect on the past year. 
This will encourage you, reminding you that you did do a lot last year.  It will point out areas where you need to focus.  It may inspire you to work harder in some areas or eliminate others.
You might not have time to do all this now, but you could still do it over the first month or so of next year.
To make this easier next year, start a written list of the years highlights and keep this handy.  I have a page in my planner book for this.  Plus I make note of highlights right on my calendar in my planner book.  I don't want to make this a big ordeal every year.  I just like knowing what I did.
I find tracking my life far more entertaining than worrying about others lives.
Read Blogs from Men Who are Looking Out For You

You will probably be inundated with stupid stories from last year that do nothing for your life.  You need to sift through the garbage and concentrate on what helps you.
I did not create my list to bore you, only to share the incremental improvements I have been making when I concentrate on my life.

---
From Good Looking Loser
The Best of Good Looking Loser - 2015
Instead of wasting your time reading stories from 2015 about what "They" want you to know, read good articles from Chris about how to really improve YOUR life.

---
2015 Summary - Debt Elimination

I paid off 5 old bills that were nagging at me really lightened my load and improved my mood.  It frees up nearly $500 per month.  Now I just have 3 left.
Paid off Firestone. 

Paid off Care Credit. 

Paid off loan to a friend.
Paid off loan for Testosterone Replacement Therapy.
Paid off a credit card.
Part of the reason these bills irritated me so much was that 3 of them were for other people.  The car repair bill for my Jeep that I was letting my ex-wife use 3 years ago.  I don't even have that car anymore.  The dental bill for my son was unexpected because my health insurance changed how much they provided mid-year.  The typical underhanded way insurance companies operate.  The car loan was for my daughter's car.
I think you will be happier if you don't go into debt for others.  Even if the others are your family.
If you are going to go into debt, do it for something YOU really want.

You might want to use your cash for helping others and save your debt for yourself.  You won't resent other people so much when you are not continually paying their bills forever.
I love incrementally getting richer by paying off these debts. 
Debt elimination was one of my main themes last year.  Now that I have it more under control I can focus on other themes.

2015 Summary - Family and Friends

It is important to focus on yourself.  But part of having a good life for yourself is helping the people closet to you to have a good life too.  You won't be happy if these people are miserable and foundering.
I believe all you need to concentrate on is yourself and your closet people, rather than on too many people you don't know.

For My Daughter, I

Bought her a car.  She paid half.  What a good girl.

Helped her get a part time job.
Helped her go on 2 week vacation to San Diego with her friend.
Bought her an I-Phone.
Had a number of repairs done on her car.  It is old, but running perfectly again.
Pay for her gym membership.
Live in a good school district, in a nice place where she is near everything she needs.

For My Son, I

Loaned my truck to my son for his week long camping trip out west with friends.
Provide a place for him to be on weekends and a place for his stuff.
Try to provide him some guidance.
Help him financially by paying for his car insurance and cell phone.  Feed him when he is with me.
For My Brother, I
For My Friend, I

Helped move a lot of his stuff, 4 times.
For My Mom, I
Helped after her surgery.
Helped with some legal matters.
Help her to make her life less complicated.

Call her multiple times a week to make sure she is fine.
Visit with her.  Go out to eat.  Socialize and see nice things.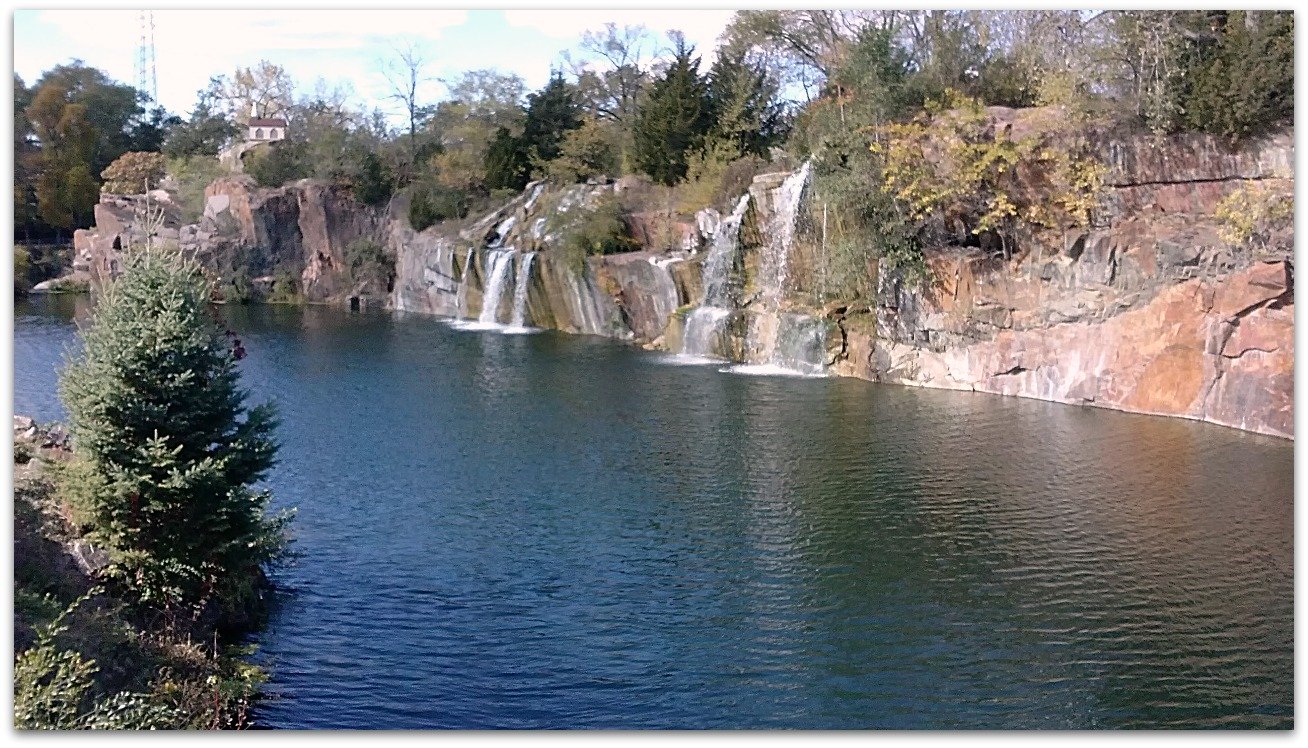 Really beautiful pond I visited with my mom
2015 Summary - Career

Gave 7 presentations.  This was huge for me.  It was rare for me to speak publicly.  I am getting more and more comfortable with it.

I just kept doing what needed to be done all year.  I would call it a success.

Many days of career training to maintain my Professional Engineer License.
I work hard at it cheerfully and with the intent of making myself indispensable.
I have spent nearly 2 weeks off recharging so I am raring to go in January.
I love my time off so I can hit it hard when I am there.

2015 Summary - Physical

I am continuing to focus on my health. 

Lifted weights.  This was a combination of Static Contraction Training early in the year, Power Factor Training later in the year and more conventional training routine currently.

Walked a lot.  As much as I could.

Joined a gym this past December.  It is close by.  I have gone a lot already, concentrating on long sessions of steady state treadmill keeping my heart rate up.

TRT.  I will continue to have testosterone replacement therapy.  It is making me young.

Thyroid prescription.  This gives me energy all day.

Supplements.  I take Iodine, magnesium, Vitamin D, Fish Oil, a pro-biotic, sometimes

Resveratrol

and Vitamin C when I feel run-down.
Get in the sun.

Get plenty of sleep.

Bought a new recliner.
Buy new shoes as often as possible.

2015 Summary - Fun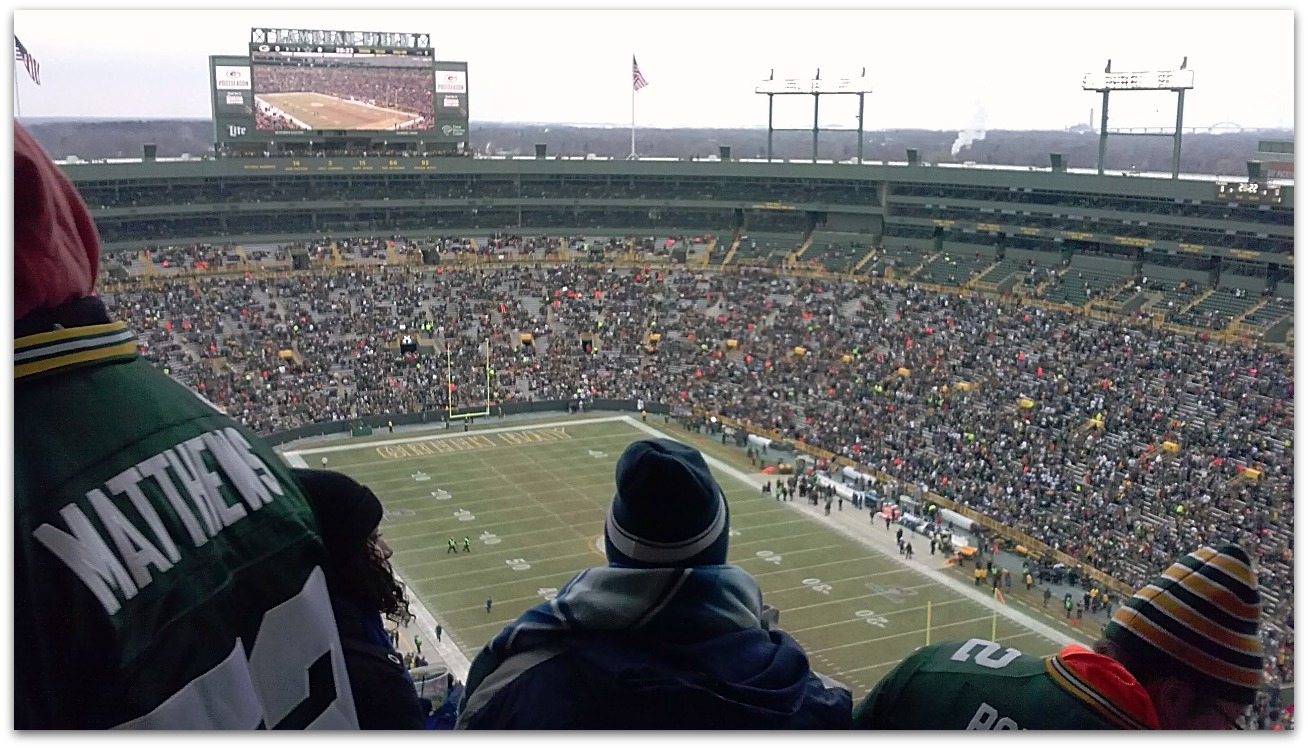 Packer Playoff Game - January 2015
Went to Green Bay Packer Playoff game.
Attended co-workers wedding.

Saw 3 movies at the Theater.  It is so much better to go to the movies.
Watched marathon sessions of Netflix with the kids.  This goes against my idea of too much TV, but it is an inexpensive way to have fun with your kids.  Plus, you can spend time discussing the show which is good intellectually.

Watched a lot of movies.
Went to an RV show in Chicago.
Went out on the town with a friend and his new girlfriend.
Had a wild time at a 4th of July party.
Combination work trip and fun trip to St. Croix River.

Spend 2 weekends at a friends house on the water.  Golfing, boating, relaxing, good eating and drinking.

Golfed.
Attended my cousins wedding up north combined with fun trip with kids.

Had a really wild time at a Halloween party.

Met some interesting girls and had some of that type of fun.

Future Planning and Conclusion for my 2015 Summary

I already have most of my 2016 plans in place.  Plus I have my big yearly themes.
Weight loss, fitness and health will be my main focus.

Debt reduction.

Career success.
Help family.
Have fun.

Keep a running list each year of your main activities, accomplishments and best moments.  It really clarifies your life.

A Happier Man

›
Happier Lives
› 2015 Summary
The only way I could become the happier man I am today was by leaving my wife.  You might be in the same situation I was in.  I suggest you take a look at my book - Leave Your Wife & Become a Happier Man with the 3 Step System.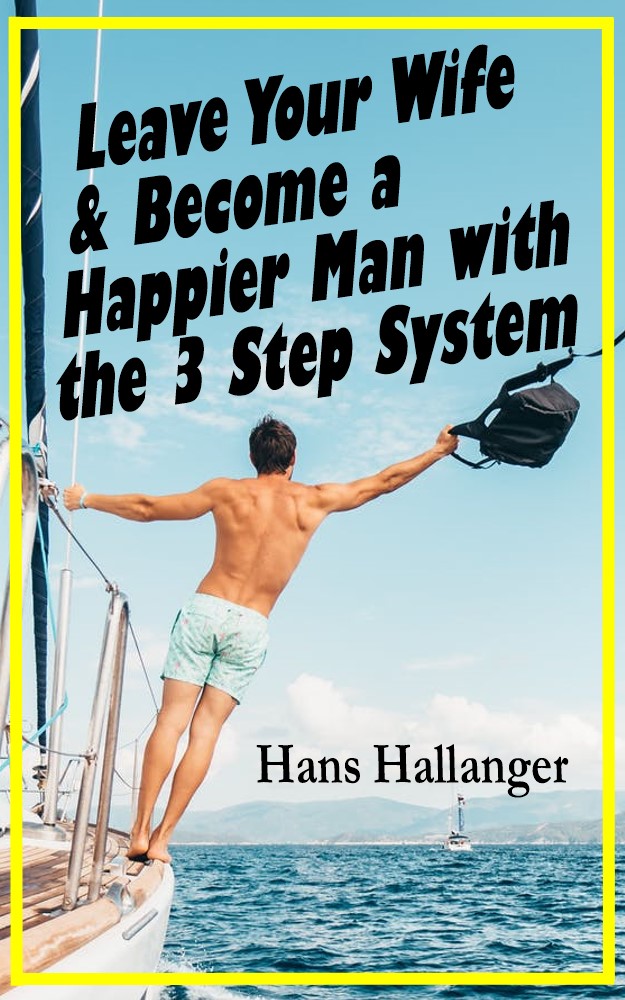 Click to go to learn more about the book
Share a Comment About This Topic.
Do you have a comment about this or something to add? Share it!