Happier Families are Possible...
Even If You Leave Your Wife

I left my wife yet I am part of one of the happier families.
If you believe the normal stories, my kids would hate me and would turn to drugs and crime to cope.  My parents would disown me, choosing not to help me.  And I would end up being a broke, miserable drunk.
Yet none of that happened.
Yes, I struggled mightily for years after my divorce.  But each day of persistent effort towards a better life has left me with what I wanted.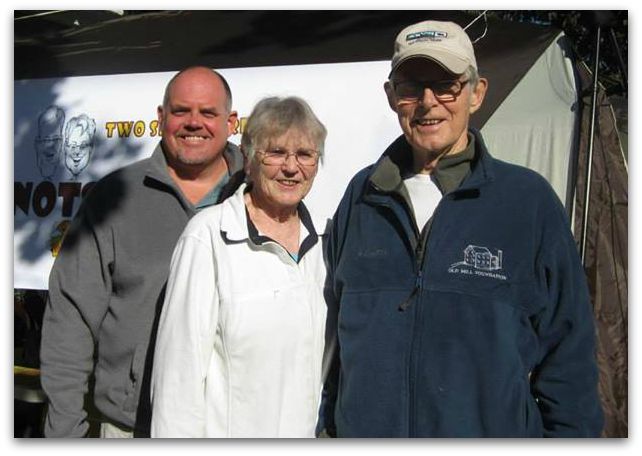 Me on the left,my mom in the middle, and my dad on the right. September 2013
I Am a Happy Man in one of the Happier Families
With a successful engineering career
Who enjoys an exciting side business of writing
Living in peace
Who has some fun
With some adventures
Who is part of a happier family
My Parents
My parents helped me and saw me through the worst of my divorce and the aftermath of the problems caused by my ex-wife.  I lived with them part of the time. They helped me financially.  They listened and understood.  They were my rock.  I spent hours on the phone with my dad, discussing how to handle things, how to keep my mind right.  He was my therapist.
My Kids

My kids had to eventually leave their mother for the same reason I left her.
Me

I changed jobs, careers actually, and really enjoy the civil engineering again.
I write on the internet and write books.  Instead of just consuming information...which I still do...I create.
Instead of being yelled at, ridiculed and belittled by a wife...I have total peace and harmony only enjoying the type of relationships I want.
Instead of being bullied into doing things I hate to do...I do what I want almost all the time and thoroughly love my life.
Instead of giving most of my money to my ex-wife, all my money is mine to control.
The present is good and the future is bright for me.
Because I left my wife, I am happier single and I am in a happier families.

The Kids in Happier Families

My 2 kids have been living with me for the last 5 years and they are turning into outstanding young adults. 

All three of us are happy, healthy, love hanging out together and give each other space to live our lives.
My son:
Graduated with good grades from a  high-powered high school in a wealthy suburb.
Was on the state championship football team.
Excels in weight lifting and power lifting.

Works full-time.
Goes to college part-time and gets good grades.

Pays his own college tuition.
Pays his own car loan on a newer Hyundai Elantra.
Has had a few girlfriends.
Has went on vacation out west with friends...twice.
Goes snow boarding many times each winter.
Has a good core group of friends.
Is really sociable.
Is mature.
Is good to his mother.
Is nice to have around.

I have no fear that he will not live an outstanding life.  We talk about his future quite a bit and it seems like he will be fine. 

My daughter:
Is doing well in the same wealthy suburban school my son went to.
Works part-time at Panera Bread. 

She used her own money to pay for half the nice used Blazer she drives.  I paid the other half.

She pays for her gas
She buys her clothes and girl needs.
She pays for her fun.
She has a lot of friends.
She does fun things all the time.
She goes to the gym regularly.
Is kind to her mother.
Is the type of person that is nice to have around.
She is the type of person who will do well in anything she wants to do.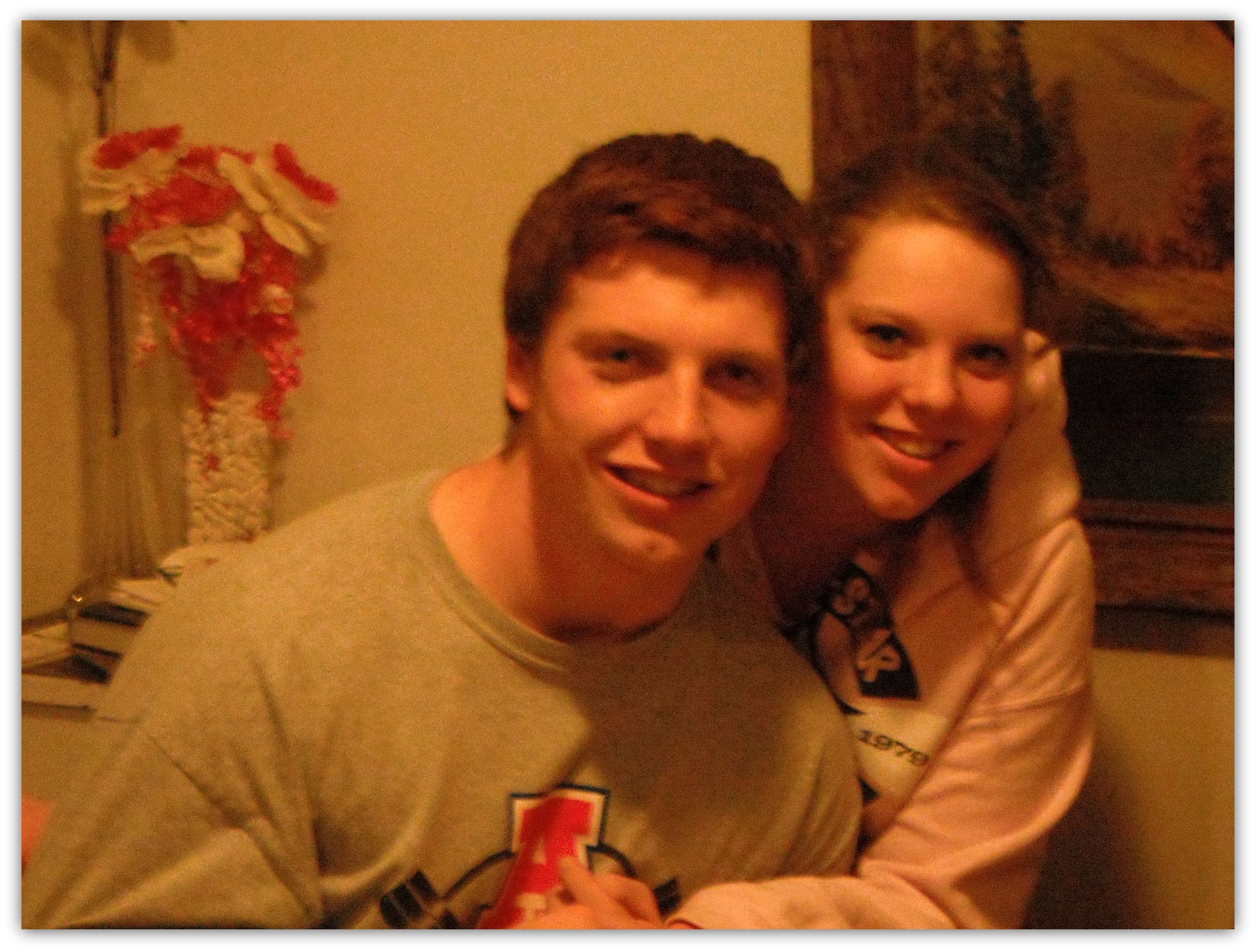 My kiids late December 2012
These kids aren't teenage derelicts even though they come from a broken home. They aren't depressed, insolent teenagers who are always in trouble. They are successful, productive, fun-loving, happy people.
I don't worry about drugs, alcohol, unwanted pregnancies or that I will need to support them my entire life.
They will support themselves just fine. 
Of course, I have spent a lot of time discussing with them how to avoid the huge mistakes young people make. 

Things like:

Unwanted pregnancies.
Doing poorly in high school.

Joining the military.
Expensive college debt.
Drugs.
Alcohol abuse.
Run-ins with the law.
Making promises that are impossible to keep.
Getting married too young.
Thinking money is not important.
You Can Be One of the Happier Families if
You Take Care of Your Kids

It's simple, but not easy, to be a good father.  Just take care of your kids.

It doesn't matter if you are married, single or divorced.  Just be the good dad your kids need.
Dads set the tone for happier families.

I am a far better dad, now being divorced than I ever was when I was married.

In a marriage, the primary relationship is between the husband and wife.

Once you are no longer with your wife  you will have the opportunity to develop better and deeper relationships with your children. You can show them the real you, instead of the miserable, hen-pecked and belittled,whipped boy you became to get along with your wife.

You can seize the opportunity to show your kids the real you and be the great dad you want to be and create the type of happier family you want.

I have a son and a daughter. Our relationships are like night and day better than when I was with their mother.

When I was married all my energy went into dealing with my wife. The kids were very far down the list of what I had time and energy for.

In fact, there were times when I took out my anger at my wife on my kids. This kind of behavior is something I am deeply sorry for and I wish I would have left my wife before being this way. I am just pointing out that your kids do not have to take the brunt of your frustration against your wife.

The father's most important job is to protect his children. You may even have to protect them from your wife.

My wife just made everything difficult and I really did not care for the kids that well. I mostly cared for my wife.

But now that I am single I can develop the relationships with my kids that I want and they deserve.

I want to be the kind, loving father that every child needs. It does not matter if your children are babies or fully grown.

I want to be the father that I want for myself.

Happier Families Have a Better Prepared Dad

Simple Ways to Take Care of Your Kids


Replace the batteries in your smoke detectors when they need it.
Replace burned out light bulbs.
Put ice melting salt on the walkways.
Shovel the snow where you walk and drive.
Fill your gas tank when it gets half empty. .
Keep your car in good running condition.
Keep the tires on your car fairly new.
Replace the wiper blades on your car every 6 months.
Keep some cash in your wallet all the time.
Keep your cell phone charged up and on you.
Keep enough food and water in your house to last at least a week.
Keep some emergency supplies in your car.
Have spare keys to your car and house.
Constantly check on the whereabouts of your keys, wallet and cell phone.
Drive carefully always.
Do not trust anyone, except for yourself.
Allow plenty of time to get where you are going.
Be extremely wary when you are out.
Be even more wary at night.
Walk like you mean business. Look like you have a place to go.
Maintain a large, menacing size.
Know what the weather forecast is.
Avoid dealing with the police.
Limit the information you provide.
Do not drink so much alcohol that you lose control.
Assume the worst about people.
Assume the worst case scenario.
Be careful to not let yourself get overly tired and rundown.
Keep a reserve of health.
Discuss these safety and security issues with your kids.
Watch what your kids are up to and what they are into.
Know where your children are.
Be a tougher dad.  They may need you to be really tough.
Happier Families Have a Place for The Kids

Make it very clear to your children that you will always have a place for them and that you will always be there for them no matter what happens in the future.
I made sure they knew this when they were still with their mother.  I was hoping their mother would be kind, nice and loving to them.  She was...at times...but at other times...no.
I showed my kids every time I saw them that I loved them, that I was happy, thriving, doing fine after I left their mother.  And eventually they wanted this type of life for themselves.
And they have it.
But my job is not done.  They have a long time to live.  I counsel them all the time about choosing better partners to spend their life with.  One of the main things I talk about is staying single long enough to get well established.  I tell them how expensive and difficult kids are to raise. 
I also would take them back in the future if their lives fall apart like mine did.
But I have a feeling that they will not let their lives get to the horrible mess that mine was.  I have a feeling that they will care more about themselves than I did.  I think that their self esteem will be higher and they will avoid bad people and move away from trouble before it is too late.
And I want them to know it is ok if their life ends up in a mess.  Their dad loves them and will help them no matter what.

I think adults stay in terrible situations because they do not have a place to go or anyone to turn to when life gives them trouble. They do not think they can rely on their parents or they are ashamed to admit that they are in trouble or that their life is out of control.

In my case, I never told my parents about my marriage problems until I left my wife. I was hoping that they would help me and be there for me and they have been in a huge way.

But I did not know for sure. They never told me that they would. It was not something that was ever talked about. I never brought up my marriage troubles to them. I should have, but I did not. In my mind, I wanted them to love my wife and not suspect that anything was wrong with her or with our marriage.

But that is not how I want to be with my kids.
This is What I Want From My Kids

To be comfortable telling me when something is wrong.

To know that my relationship with them is first.

To know that they will be able to come to me with anything and I will stand by them.

To know that they will always have a place with me.
To know that they do not have to stay in a bad relationship or in bad circumstances.

To know that their happiness needs to come first and I will be there to help them through any hard times.

When your kids know they could come and live with you if their life falls apart, that  could be the difference between life and death for them.

So many people stay in terrible relationships because they think they have no one to help them, that they have no place to go.

I want my kids to know they always have a dad that will help them...no matter what.

Now, these are huge promises. Difficult promises to keep. One more good reason not to have too many kids.  But these are your children we are talking about. You brought them into the world. They are your responsibility not mine.

---
NY Times article 
Why Children Are Better Off With a Father
Your kids need their father.  You can have a happier family.

---
A Great Video from Joe Rogan -
Take Care of The Kids, Happier Families For All

Happiness is Required for Happier Families

I am extremely happy about my kids.  We have a happier family.  I have not raised my voice to them in over 10 years. 

These are normal kids, not little angels:

They can be messy, leaving their stuff lying around.

They can get on each others nerves.
They don't like to get up early.

They like to stay up late even if they are supposed to be up early.

They need a lot of coaxing to help around the house.
They don't get their homework done on time.
They like to hang out with their friends.
I just approach raising them as if they were given to me by god (or something) and it is my job to love them, care for them, allow them to live as they like, provide them a decent home and be there for them.
They are not mine.  They are their own.  I just want to help them.  I want us to be a happier family and we are.

You May Also Like

A Happier Man
› Happier Families
The only way I could become the happier man I am today was by leaving my wife.  You might be in the same situation I was in.  I suggest you take a look at my book - Leave Your Wife & Become a Happier Man with the 3 Step System.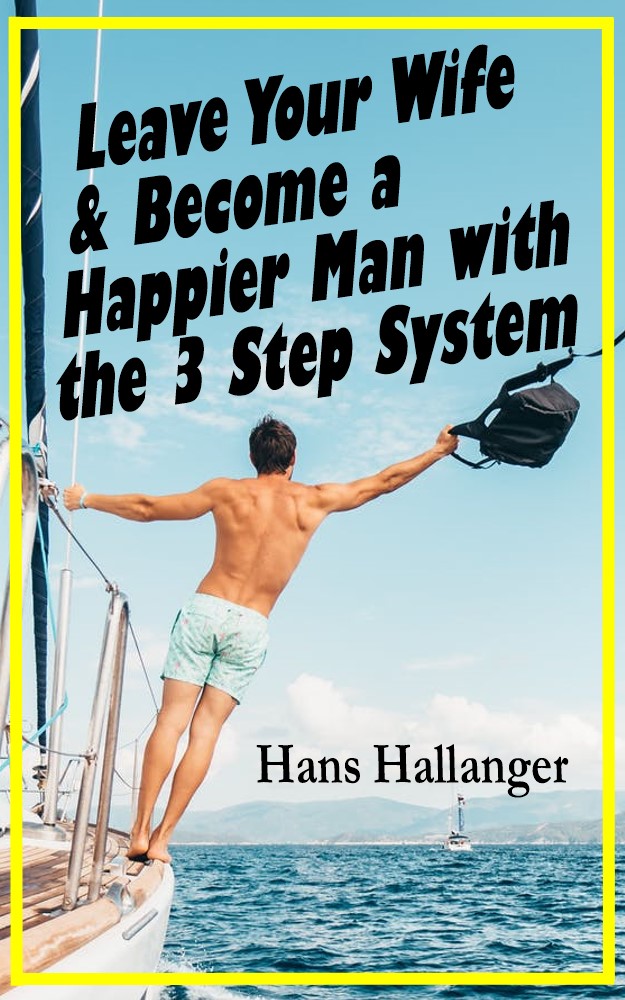 Click to go to learn more about the book
Share a Comment About This Topic.
Do you have a comment about this or something to add? Share it!