Can You Be A Happier Man

Would you like to be a happier man
Rearranging your life as you want it.

A

bsolutely believing that you deserve to be happy.

Who keeps doing whatever it takes to live life on whatever terms makes the most sense to you?
Or...
Do You Believe That Happiness Is

An impossible dream to have.

Too difficult to obtain.

Not meant for you. 


Reserved for other, more special, more deserving people.

Only after you sacrifice for others first.

What you may have after fulfilling a long list of accomplishments.

<< >>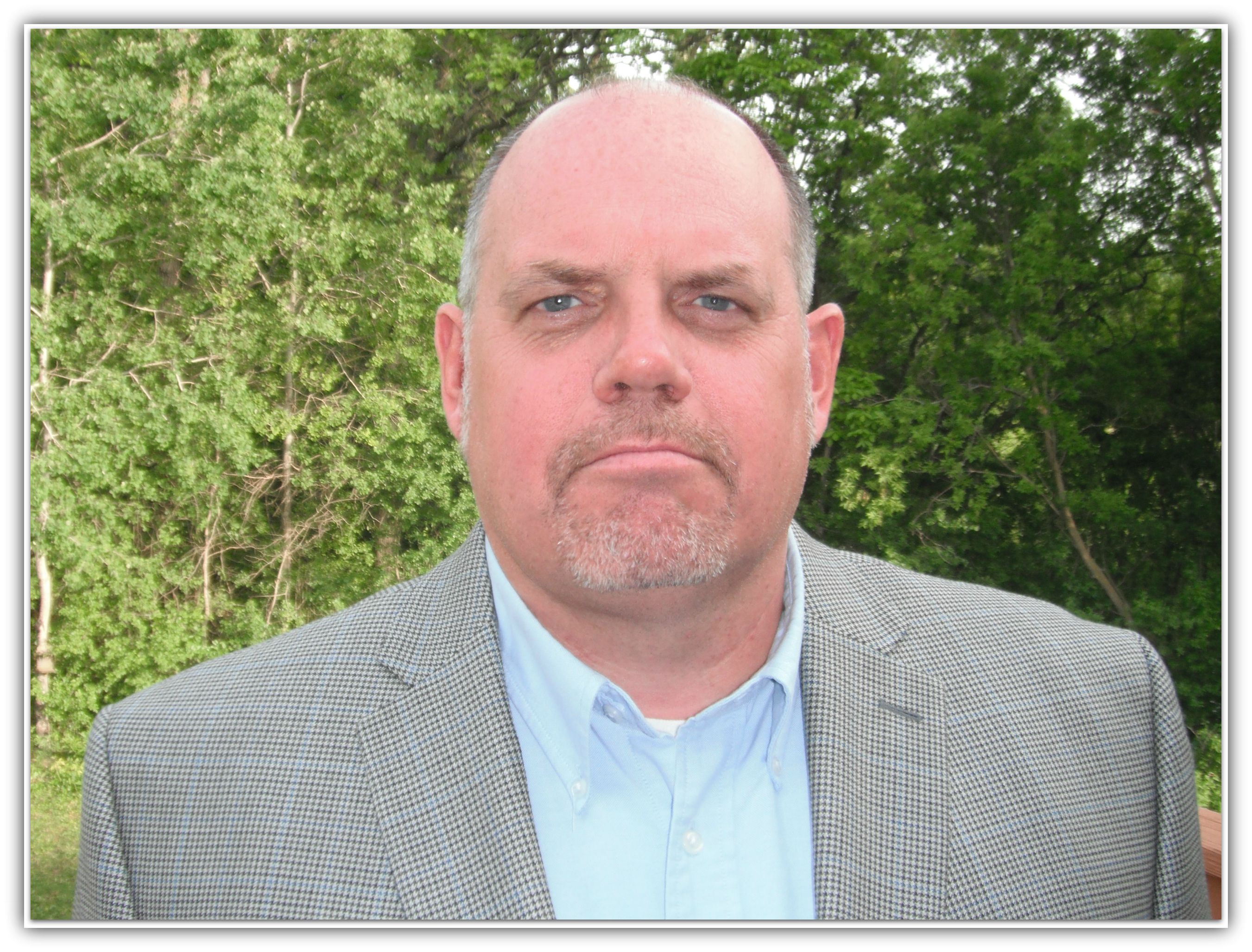 The creator of A Happier Man
Do you think that your life matters?  Can you change the mindset forced on you of struggle, suffering and sacrifice to a mindset of a life how you want it, filled with abundance and happiness?

What If...

You made whatever changes are necessary.

You could experience the kind of life you knew you were meant to live.

You recognized the power you had.

You gave up worry, anxiety, fear, suffering and struggle.

You enjoyed each day.

You remembered the good times of the past,only learning from past problems rather than being consumed by them.

You looked to the future with anticipation rather than dread.

You are not resigned to living out your life in the same way.

You were not at the mercy of others.

Weren't pushed around by anyone.

Your life mattered.

You Matter

In spite of thousands of years of propaganda saying you don't matter...you do.
We are told we are just specks of dust and it does not matter what we do or don't do because we will all be dead anyway.  We are told our reward for a lifetime of unhappiness, misery and toil will be in the afterlife. We are told struggle and sacrifice are noble.

Your church, your government,  your parents, your siblings, your teachers, your friends and the media all say you don't matter.
Do you believe them? 
Or do you think that constantly being told that you don't matter is just a way for others to easily manipulate you into giving up your life and happiness to them?

You can change your beliefs to thinking that your life and your happiness is all that matters and it is all that will ever matter to you.
That is what I believe...now... after decades of the opposite.

See if You Can Relate to the Lack of Happiness Life Script Laid Out For Me By Others

My Childhood and Early Years

I was the good little boy, going to school, working hard, staying out of trouble, forced to go to boring activities. 
My high school years were like an endless procession of frustrations  ...being bullied and pushed around by coaches and bad guys, lack of female attention, ridicule, worry about fitting in, boredom, overwork, pain and even more wasted time doing even more things I did not want to do.
In college I worked extremely hard on non-relevant courses, leaving little time for fun. 

After graduation I went on for even more college in an even more demanding subject I had no aptitude or interest in.  All my college years I struggled with a lack of money, anxiety over homework and tests, career prospects, not much fun, a lack of sex and body image issues.
My first job out of college was a normal job with average pay dominated by tedious, boring work and a work environment demanding strict adherence to the clock. 
Some Happiness

In spite of the work, I actually found some of the happiness I was searching for in my mid-twenties.
I had

Excess cash with savings and investments
No debt
A new car

Free time in the evenings and weekends with paid holidays and vacation time.  
A muscular, fit body
Fun friends
A relaxed life of drinking and partying and traveling.

An easier and easier time meeting women and having fun with them. 

Sex without strings attached.
Back to What They Say is Normal

But I could not relax and enjoy what I had.  I felt out of alignment with the rest of the world.  Instead of continuing this free lifestyle of an abundance of money, time, fun and happiness I fell back on the normal life programming script.

I got married at the normal time in my late twenties.  I bought the little old starter house that everyone insists you are supposed to buy.  I had the 2 children and did not insist my wife work.  I found myself taking care of more people than I could afford.  I changed jobs for more pay with a lot of overtime so we could buy a big house with a big mortgage in the suburbs in a good school district. 
This job was dominated first by overwork, overtime, deadlines and feelings of always being behind schedule.  Then as the economy imploded with the recession of 2008, job anxiety replaced deadlines as the layoffs started along with dwindling benefits, massive increases in health insurance premiums and pay cuts.
My Time and Life Was Not My Own

My evenings and Saturdays were a blur of either overtime work, or constantly going to events and activities, shuffling mountains of my wife's stuff and expensive and messy home remodeling. I spent most of my Sundays at church or extremely time consuming family gatherings often arriving home after midnight on Sunday having to be at work on time at 7 am the next day.
My money went to pay bills and buy things for other people with nothing left over for me. I was getting farther into debt, experiencing the enormous stress that goes with massive debts.  I coped by binge eating junk food all day. 
My emotions were ruled by fear, worry, anxiety, frustration, hopelessness and depression. 
My limited happiness came in short doses between long stretches of anxiety, tedium, pain, stagnation, frustration and problems. 

The early, happy times of the first few months of my marriage quickly turned into massive responsibilities, difficult problems, exhaustion, extreme debt and no free time.

The last years of my marriage I spent suffering and struggling under incredible verbal abuse from my wife that left me depressed, frustrated, anxious, hen-pecked, fearful and even suicidal.
But I Changed All That to Become A Happier Man

I was sick and tired of my life.  Deep down I knew that my happiness and my life mattered.  I had enough.  I took back my life.  I made massive changes by first changing my mindset from thinking I did not matter to thinking that I do matter.  I then acted on that belief.

I Hated:

Being forced to think that my life did not matter.  
Sacrificing my happiness for others. 

Doing things I did not want to do.

Not having time for my desires.
Working late into the night for more money only to spend it on things I did not want.

Spending all my money on others.

Being manipulated.
Being pushed around.

Tolerating abuse from my wife.

When I finally had enough and started believing that I mattered and that my happiness was important.  I was able to leave her.
And this was like a massive weight was lifted off my back and I could finally relax, rest and heal.  In the process of healing, I became happier than at any time in my life.
A Happier Man Does Not Stay in a Life Filled With Misery

Continuing To
Bend over backwards to please a demanding wife.
Stay with a woman who does not appreciate you.
Tolerate abuse of any kind.
Give up what you believe in to please others.

Work too hard at a job you hate.

Do things you don't like to do.

Pretend things are alright when they are not.

Be uncomfortable in the wrong clothes, wrong shoes, wrong car, wrong chair, wrong house and wrong life.

Care what others think more than what you think.

Be ordered around.
Be in pain.
Being just a tiny piece in another persons life

Think that killing and dying for your country is noble.
Only getting what you want after everyone else gets what they want.
Waiting to be happy only after you please someone else.
Living small.

Guiding Principles of Happier Men

If you truly believe that your happiness matters, you will take  back your life and make changes for the better.

You Will Build and Keep Your Power By

Being ambitious with your career and business pursuits.
Change jobs as often as necessary until you are satisfied.
Start businesses...or not.

Being responsible with your money.
Eliminating and minimizing as many fixed expenses as possible.
Getting out of debt.

Minimizing excessive rules.
Avoiding being pushed around.
Living more free.
Being orderly.

Taking care of yourself.

Doing what you want.
Living life on your terms.
Feeling entitled to receive what you want.
You Will Live Abundantly By

Feeling good about the money you do have and working towards more.
Choosing rewarding work or moving toward more rewarding work.

Spending money on yourself.
Having experiences that are satisfying to you.

Making your surroundings comfortable and suitable for you.
Being grateful for what you do have and what you are moving towards.

You Will Have Relationships That Empower You By:

Treating others well.
Cutting out others who do not treat you well.

Moving away from bad people.
Minimizing how many people you deal with.
Only taking care of other people on your terms.

You Will Enjoy Being A Happier Man

A Happier Man Can Just Ignore or Laugh At

The constant call to sacrifice.

The shrill voice to work harder and longer.

Stupid sayings to man up or take it like a man.

Others telling you to be unselfish.
The idea that you do not matter.

Recognize the power you have to change your life for the better by a combination of expending massive effort and continually, persistently and relentlessly moving toward what you want.
The results on your happiness will astound you.

You can end what needs ending.  You can change what needs changing.  You can do things that make you feel good in each moment and in all moments forward.
You can give up all bad feelings and emotions like suffering, struggle, rage, frustration, worry, anxiety, lack of confidence and low self esteem.
You can replace all these bad feelings with good ones.

You can take back your life and live your dreams.  Life can be good.  You can be a happier man. 

You Can Be Happy

I appreciate you reading this.
My life has been greatly improved by reading articles on the internet.  Without the reading I have done on the internet, I would be a lost man.  I needed the guidance of others.  The constant reading on how I mattered, changed me.
It can change you.
Final Thoughts

Explore the website.  I love writing articles, telling my story, sharing good information and trying to help you.
Check out the Blog here - BLOG
Subscribe to the newsletter here - Newsletter
Thanks again.  This is your life.  You can be a happy man too.

Share a Comment About This Topic.
Do you have a comment about this or something to add? Share it!