Am I Crazy
by Jack
(Charlotte NC USA)
I have been happily married for 30 years. This pandemic has really impacted my marrriage. I have to admit that I suffer from depression. My wife turns 60 next month and has been going to bars at night with our daughter and her female cousin. She says that she just needs to get out of the house. She blames me for not taking her out. She does work from home and has no outside contact until she drinks with our daughter and her cousin. daughter (25) female cousin (58).
The only way I could become the happier man I am today was by leaving my wife.  You might be in the same situation I was in.  I suggest you take a look at my book - Leave Your Wife & Become a Happier Man with the 3 Step System.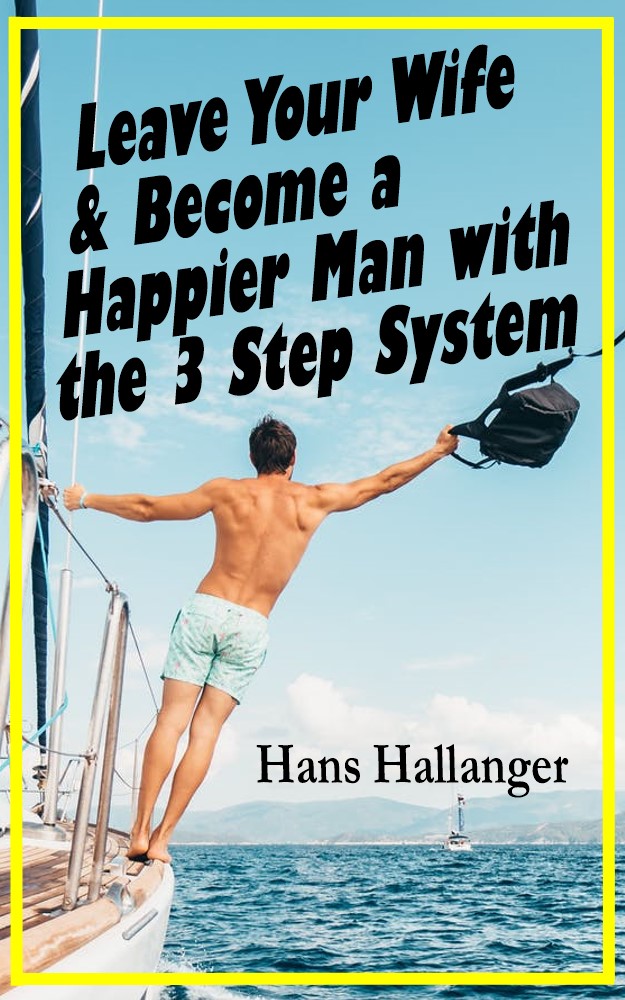 Click to go to learn more about the book
Share a Comment About This Topic.
Do you have a comment about this or something to add? Share it!