Another Friend Died

Another friend died. He was my friend from a job I had in the 1990's.  We were both civil engineers at the same place doing the same type of work.  Other than being civil engineers doing the same thing at the same place we had nothing in common.
Yet we were friends. I loved talking to him and I will miss him.

We worked at the kind of place where people did a lot of talking or at least tried to until we got into trouble.
Part of the problem was that the work was extremely boring.
There was rarely any pressure to get work done either.  There was a screwed up budgeting system where we could only work on projects in certain quarters. If the work on those projects were completed before the end of the quarter, there was nothing to work on until the next quarter.
Like I said, it was a stupid system, built to bore people out of their minds instead of engaging and challenging us by working productively getting things done.
The type of projects were boring and un-glamorous too.
So there was quite a bit of chatting in the office.  Much more than the upper management wanted.

Another Friend Died

My friend and I had little in common
H

e was an Indian immigrant and I am a white American
He had a small frame and I am a large man

He asked for advice and I rarely do
He was married and I was single

He had a large social network and I had only a small circle of friends

Some of his friends were quite wealthy and my friends at that time were not
His father was dead and mine was still alive
In spite of all that we hit it off. 
Another Friend Died

The first time I went to his house and got to know him, it was to help him carry a mattress up the stairs into the second floor duplex he had just rented with his pregnant wife.
Moving mattresses is brutally hard work
His rental was right on the edge of the bad side of town.   Right away I was sorry I did not help guide him to a safer neighborhood. We worked in a large city that was probably 95% bad neighborhoods and very unsafe. 

He just did not know better.  It was close to work and the rent was low, but it was not a safe neighborhood.  Eventually he moved to a much safer area.
He was small guy and his wife was even smaller and pregnant, so carrying up a new mattress would have been impossible for them.
So when he asked during work, I agreed.
He was just driving up the street with the mattress tied to the roof of his car when I was parking my car at his address.
So we got it off the top of his car and wrestled it up the old, narrow, winding stairs and somehow got it into the apartment and into the bedroom.
I was big and strong, so I did most of the work.
Afterward I accepted the beer he offered.  I guzzled it down and was getting set to leave when he offered another one and invited me to stay for dinner.
I did not offer to help for a free meal.  I offered to help because I felt like he really needed some help and did not have anywhere else to turn.  He had only started the job a week or so ago and had just moved.
But I accepted the dinner invitation.
His wife had prepared a large variety of Indian dishes.  Multiple options that I had never experienced and many, quite spicy.
He laughed out the warnings about avoiding some of the items.  I tried just some tiny portions of the hottest things.
I ended up staying for hours as we discussed and laughed over many things.
Another Friend Died

I grew up in a small town where everyone was white.
I went to college in a small town where there were just a tiny handful of guys from other countries.  But I never talked to them.
I want to graduate school in a large city and there were some guys from foreign countries working on their graduate degrees.  I did start talking to them during class and study periods.
I even went to a party hosted by an undergrad from Africa.  I was still just a small town farm boy.  I felt awkward and totally out of place at his big city, dressed up party.  But he put me at ease welcoming me and even helping me to talk to a girl..who I ended up taking home.

---
From the Huffington Post
Quote -
4. I wish I had stayed in touch with my friends.
This is a top regret of the living too.

---
My friend who died was a few years older than I.  He was still married.  He had 2 sons.  One out of college.  One almost out.  He lived in a nice, newer home in one of the best and safest areas in the City.  He had 26 years at that job.  4 more and he would have the 30 years with the full pension and a relaxed retirement.
I would see him at various engineering conferences once a year or maybe once every other year or third year.
We would always talk just like before, but we only had the few minutes at the breaks.  We both wanted to sit and talk for hours like during our working days.  But he was always with other people who wanted to hustle home after the conference.  Or I had to hustle back. 
He always offered me a chance to get together.  I always said we would and then I never did.
Another friend died without me getting together.
It's not my fault he got cancer and died.
But I do feel that twinge of guilt of not getting together.
I have only cried a little about the loss of my old friend.  I am more angry than sad.  Another friend died.  I have been screaming out my anger at the loss.

Another Friend Died - Conclusion
We keep hearing how people are living so much longer these days and we have to work longer into our old age.
Yet, 2 good friends of mine just died in their 50's.  My uncle died in his early 60's.  My dad died in his early 70's.
That doesn't seem that these men are living that long.  There is not much goddamned time if you ask me. 

You have a lot less time than you think.

A Happier Man

›
Happiness and Health
› Another Friend Died
The only way I could become the happier man I am today was by leaving my wife.  You might be in the same situation I was in.  I suggest you take a look at my book - Leave Your Wife & Become a Happier Man with the 3 Step System.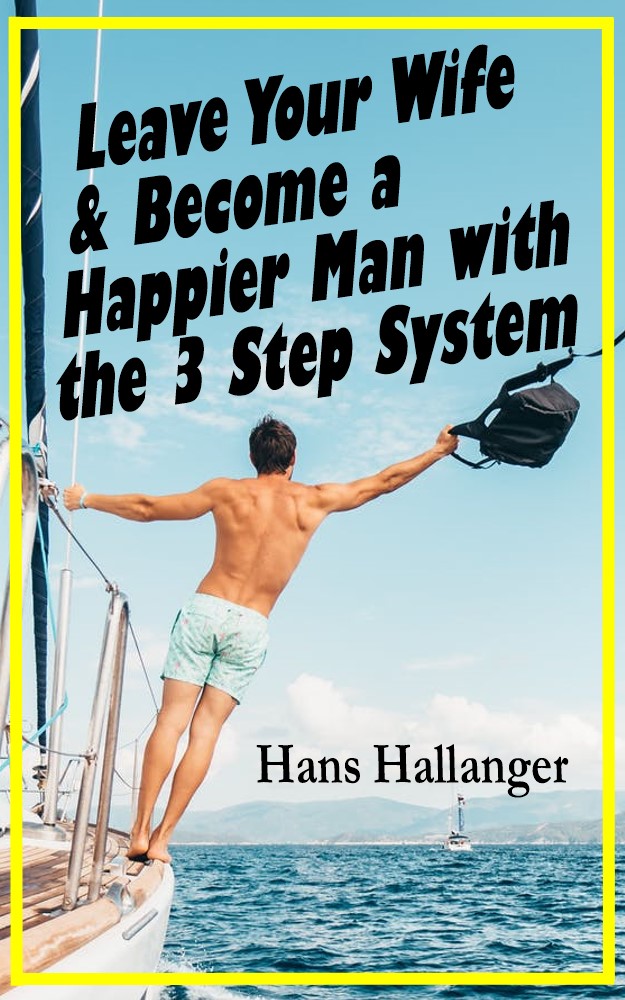 Click to go to learn more about the book
Share a Comment About This Topic.
Do you have a comment about this or something to add? Share it!