Carry More Cash

Organized happier men carry more cash.
Having plenty of cash on you is one of the best feelings in the world. I just compare how I feel without cash to how I feel with cash. The difference is incredible.
Most of my life has been spent in short cycles of cash and no cash.
On payday my paycheck is directly deposited into my checking account.  After work I go to the bank and withdraw as much cash as I can while leaving some money in the account to write checks to pay bills.
I like the feeling of having hundreds of dollars in my wallet. I hate the feeling of leaving most of the money in the account to pay bills with. I like cash on me, not in my checking account and waiting to leave.
Carry More Cash

I try to pay cash for everything I buy in person. Of course I pay bills with checks or on-line and buy a few things on-line. There is no way around this.

What I mean is that I buy groceries, gas, clothes, house supplies, personal products, restaurant meals, drinks and anything else that has a cash register with cash.

I avoid the use of credit cards and check cards. I am amazed how much people use credit cards or check cards for all their daily purchases. I couldn't believe how many people gave their credit card to the bar and paid for their drinks with it when I first starting going out at night again after I left my wife.

The bar counter would be filled with credit cards that would have to be dealt with at the end of the night.

I would rather just pay as I go and be ready to leave in an instant. What if there is trouble and you have to run? Then your credit card is sitting on the bar counter. I don't want my credit card to be at the mercy of a 21-year old, somewhat drunk bartender.

I want to be able to get out of there fast.

When I am in a public place, the last thing I want is to have to wait for someone else. How can you be in control of your money if your credit card is on the counter of a crowded bar at 2:00 a.m.?

How can you be in control of your money if you are continually going to the cash machine and taking out various amounts?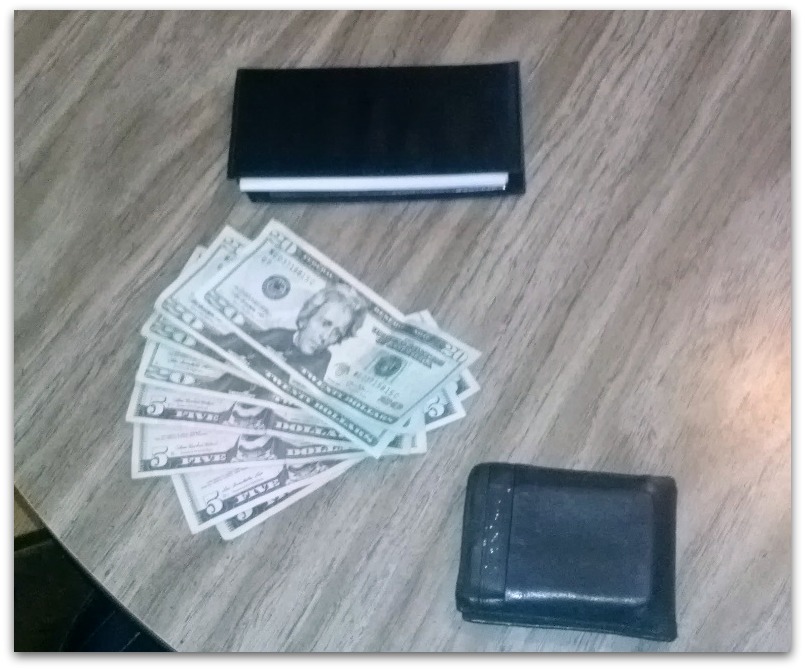 If you are taking out cash of your checking account, you will have to keep the receipt so that you remember how much you took out. Then you will have to remember to record the amount in your checkbook.

What if you are doing this multiple times a week? Won't you make a mistake once in a while? It seems inevitable. I like to minimize my mistakes. I would rather go to the bank once every week or two and get enough cash to last me.

The amount needed is all relative to your situation. But for example, sometimes I would get $200 if I did not anticipate needing to buy much food and supplies and I had no big weekend plans.

If I am low on food, supplies and have a weekend getaway plans with friends I would get closer to $500. It is better to have too much cash than too little. You can always hide some in your home if you are uncomfortable with carrying hundreds of dollars.
---
Keeping cash available falls into some of the best advice I know on saving, debt reduction and investing from Caleb Jones -
Here's How Poor Americans Really Are

---
Easy Advice to Feel Better Immediately -
Carry More Cash

This advice will not cost you anything, but it will make you more free, make you more powerful and feel more rich.
Go to your bank, go inside, not the ATM or the drive-through and take out as much cash as you can.
It feels better to do this in person, face to face with the underpaid tellers.
If you have less than $1,000 in your account, then get nearly total out, leaving enough in so you don't get charged with fees. This may be $50 for some and $999 for others. If you have a lot more than $1,000 then take out $1,000. Put a few hundred in your wallet and hide the rest in your house.
You will feel better immediately when you carry more cash.

A Happier Man

›
Happier With Money
› Carry More Cash
The only way I could become the happier man I am today was by leaving my wife.  You might be in the same situation I was in.  I suggest you take a look at my book - Leave Your Wife & Become a Happier Man with the 3 Step System.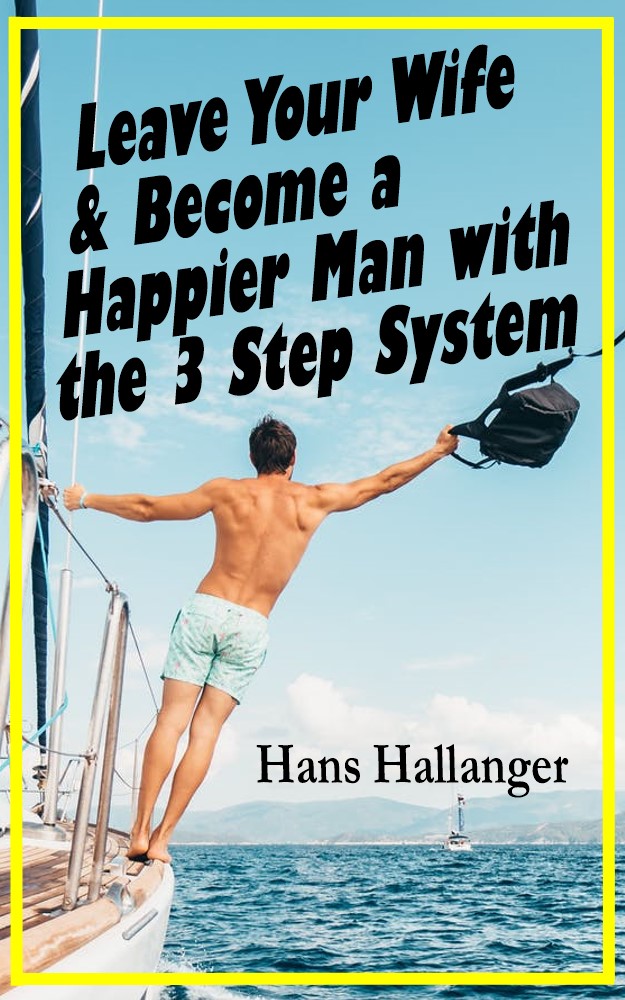 Click to go to learn more about the book
Share a Comment About This Topic.
Do you have a comment about this or something to add? Share it!