My Cleveland Ohio Trip Planning

I wanted to share my Cleveland Ohio trip planning with you.  I enjoy visiting large cities and other places I have never been.  I had driven past Cleveland 23 years ago but had never been there.  It's been on my list for years.  So it is satisfying to finally be going there.
I'm taking my two kids.  They are not really kids anymore, 23 and 19.  But it is still nice to travel with them and help them see new things too.  It's actually better traveling with them now that they are grown.  I don't have so much of the hard work involved with watching them as when they were small.  Plus they help with the driving, the effort and the cost.
They do their own packing, so I just mostly worry about my needs.  They have been traveling quite a bit on their own, so they are experienced travelers.

The trip planning came together last Friday.  I've found it does not take months of planning and preparation for traveling as long as you keep yourself in a constant state of readiness.
If you like to travel, you'll know what I mean about being ready.
It should not be a major undertaking to plan and go on a short trip.  It should just be small gentle extra effort that is exciting and doable.
The kids and I met last Friday morning.  I brought coffee and donuts as we hashed out the where to go and where to stay main elements.  The original plans were northern Minnesota, then Upper Michigan, but we all agreed on Cleveland as it seemed like a doable weekend trip for the distance, the lodging cost and all the fun activities to enjoy.
Cleveland Ohio Trip Planning Tentative Thoughts

I did develop a tentative plan for this trip in the last few days.  I like to have some idea that I know will be good but also be flexible with weather, setbacks or if something else pops up as a good opportunity.  Here it is:
Friday

Leave by 10:30 am.  I had to work in the morning.  In fact this was my last day of work at my old job.  I am starting a new job in a few weeks.  I'll talk about that later. 

Friday.  Drive from southeast Wisconsin (my home state) to Cleveland Ohio.  The maps show 460 miles and a 7 hour drive.  We'll see about that time as we have to drive through Chicago.
Stop for lunch, gas and refreshments along the way.
Arrive at our Cleveland hotel, booked last week, in the early evening.  The hotel is on the south side of town.
Check-in, drop off our stuff and relax for a bit.
Drive to downtown Cleveland for the evening to go out for dinner and explore the area.
Back to hotel, probably late in the evening.
Saturday
Up somewhat early.  Breakfast at hotel or nearby.
Drive south to Canton Ohio in the morning.
Visit the Pro Football Hall of Fame.  This is something I've always wanted to do.
Lunch.
Drive north toward the hotel.
Stop at the Cuyohaga Naltional Park.  I've heard the scenery is spectacular here.  Plan is to take a late afternoon hike.  Cuyahoga Trail (2 -1/2 miles about 2 hours, need walking shoes, water and snacks).

Go back to hotel to clean up and relax a bit.
Drive to downtown Cleveland for dinner and to explore.
Sunday
Up somewhat early.  Breakfast at hotel or nearby.  Check out.

Drive into Cleveland.
Visit the Cleveland Art Museum.
Lunch
Visit the Rock and Roll Hall of Fame.
Start toward home.
Stop in Toledo Ohio for a walk at Perrysburg (4miles, about 1 -1/2 hours).

Or stop at the Indiana Dunes National Seashore to explore that.
Arrive home late Sunday night stopping for gas and refreshments as needed.

---
Some other ideas.

---
Cleveland Ohio Trip Planning Admission Cost and Hours Planning

Seeing things usually costs quite a bit.  My research showed this for some of the main attractions:
Pro Football Hall of Fame.  $24 each.  Saturday & Sunday, 9 am to 8 pm.

Cuyohoga National Park.   FREE.  Dawn to dusk.

Cleveland Museum of Art.  FREE.  Sat & Sun, 10 am to 5 pm.

Rock and Roll Hall of Fame.  $23.50 each.  Sat, 10 am to 9 pm. Sun, 10-5:30.

Perrysburg Walk.  FREE.  Anytime

Indiana Dunes State Park. $12 per car.  7 am to 11 pm.

Cleveland Ohio Trip Planning Wrap Up
I'll try to let you know how the actual trip works out.  I think you'll find this example of my Cleveland Ohio trip planning helpful as you develop your travel plans.

A Happier Man

›
Why to Travel
› Cleveland Ohio Trip Planning
The only way I could become the happier man I am today was by leaving my wife.  You might be in the same situation I was in.  I suggest you take a look at my book - Leave Your Wife & Become a Happier Man with the 3 Step System.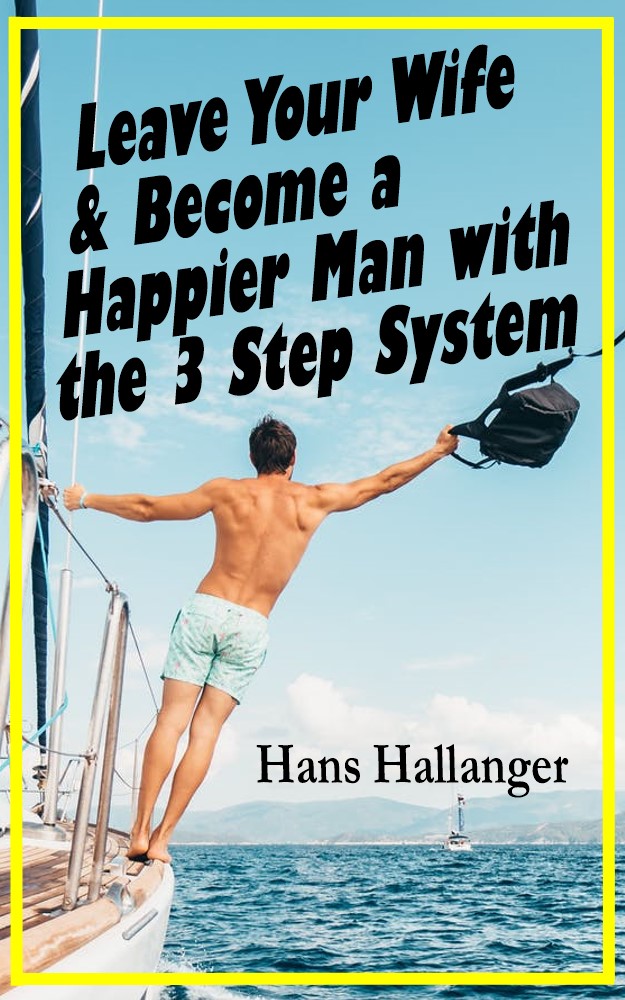 Click to go to learn more about the book
Share a Comment About This Topic.
Do you have a comment about this or something to add? Share it!