Get Organized at Work

Your success on the job depends on how well you get organized at work.
It doesn't even matter the type of job either.  It is not just office jobs where dealing with meetings, deadlines, papers, plans, reports and computer files are a huge part of the job.
It includes all jobs.  The most productive people are organized.  Being more productive will allow you to rise up the ranks.  It will make you more money.  It will keep your bosses from bothering you.  It will make your work more satisfying and more fun so you wind up in a high quality career.
Top Tips to Get Organized at Work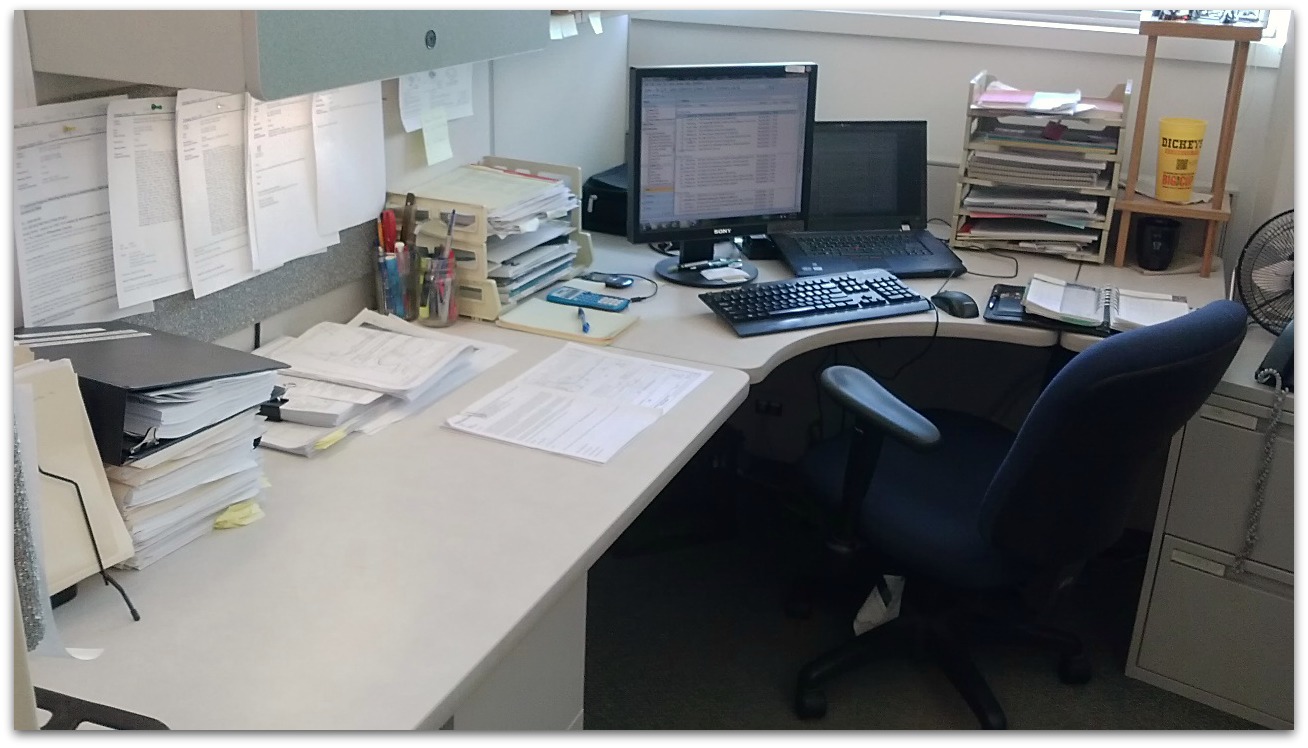 This is my desk at work
Make an exact copy of everything you send to someone
Having reduced copies or copies in your computer does not help when someone calls with a question or a co-worker or boss needs to find something in the file. It is so surprising that this is not mandatory procedure. To me this is one of the most important office organization ideas if you work with a number of people.

Organize your email
Every project or contact, depending on the type of work you do, should have its own folder. Then when you are done reading the email and have acted on it you place it into its folder. Don't delete it. I keep my folders until I am sure the project is over. By doing this you are keeping your inbox uncluttered. The only thing in you inbox will be emails you have not read and emails you need to act on.

Use your planner book and checklists to keep track of what you are doing and what needs to be done
I have yet to meet anyone smart enough to do a lot of things without some type of planner book or checklist system. Lots of people do not do this and they are the ones who don't get much done. Using a planner book is the top office organization idea for everyone in every situation.
At a minimum, you need to have paper checklists.  This will keep you on track and getting work done.

Keep your most used reference material at your fingertips
There is nothing more annoying than having to get up to retrieve reference material when you are right in the middle of something.
You know what you need, so keep it handy.  It may look a little funny, just sitting out on your desk, kind of conflicting with an organized look.  But this is an exception to keeping things put away. 

Make good use of the stapler, paper clips and binder clips
I am always amazed to go through a file and find papers that should have been stapled together. It only takes a second to staple. It is not that hard. If the papers are not stapled together, how can you tell they go together without reading most of the papers? You can't. You have to read most of the page, which is the problem. It is a total waste of time.
Staple, staple, staple. If where you work does not provide you a big stapler for yourself you know you are in a poorly run organization. Bring your own stapler in that case and start looking for another job. Poorly run organizations don't last.
---
Get Organized at Work from Brian Tracy
---
More Get Organized at Work Tips

Keep the top of your desk as clear as possible so that you have the room to do your paperwork
I get sick to my stomach whenever I see people doing paperwork over piles of other paperwork.  Spend some time getting down to a clear desk so you can actually accomplish something.

Have your drawers set up properly to suit what you are doing
Keep the things you use occasionally in the drawers and not on the top of your desk. Do not put work in the desk drawers. Work itself needs to be on top of the desk.

Minimize personal belongings in your office
Maybe I go to an extreme here. I have only one small picture. I have no plants, knickknacks or toys. I just have my engineering plaques, my water glass and my coffee cup.

Avoid over talking with co-workers
Keep a little aloof. I'm friendly but I don't talk that much. I work. When I am not working I don't bother others. That is my biggest complaint about office conversations. When one person is bored, that person will talk to others and now two people are not working instead of one.
Being someone who doesn't talk that much will keep you employed when the tough times come.

Work hard while you are there
Don't cause trouble.  If you feel the need to cause trouble, you are in the wrong place.  
Spend most of your time at the office working, NOT
Tending to your beverages
Excessively talking to co-workers
Surfing the internet
Checking Facebook
Texting
On your phone
Wandering around
Trying to look busy

Get organized at work,  It is the key to doing well, keeping employed and being happy at work.

A Happier Man

›
Be Happier at Work
› Get Organized at Work
The only way I could become the happier man I am today was by leaving my wife.  You might be in the same situation I was in.  I suggest you take a look at my book - Leave Your Wife & Become a Happier Man with the 3 Step System.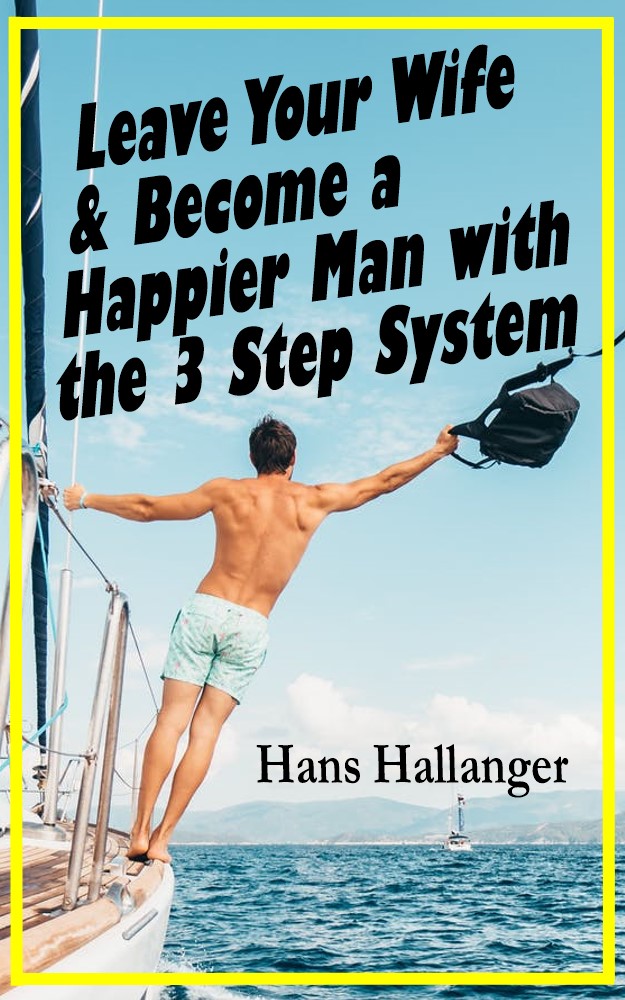 Click to go to learn more about the book
Share a Comment About This Topic.
Do you have a comment about this or something to add? Share it!