Gratitude for Christmas 2021
Happy Holidays.  I have some thoughts of gratitude for Christmas 2021.
Expressing gratitude is an action that is best used continuously. But it is especially good during the holidays.

Gratitude is a nice emotion.  It gives you a good feeling.  It can give others a good feeling.  So use it.  Express gratitude often enough to keep these good feelings and healthy emotions going in your life.
It does not cost anything to express gratitude, unless you give it in the form of a present to others.
It usually is just a bit of time.
I would call this time extremely well spent because it makes you feel so good.
And feeling good, feeling happy, feeling gratitude for whatever is going on in your life helps this cycle of happiness going.  It does not have to stop...as long as you keep it going.
Think of the opposite.
If you are upset, frustrated, unhappy and not knowing what to do about this, how can you feel good?
You can't.
If you do not have this feeling of gratitude in your life on a consistent basis it means your life is seriously out of alignment with what you desire.  You have a serious problem that needs your immediate attention and potentially enormous amounts of action to correct
You may have some terrible vices that you need to deal with more effectively.
You may be working at something that is totally unsatisfying.
You may be living in a location that is wrong for you.
You may be married to the wrong person for you.
The normal feeling you have should be one of happiness and an ease about expressing gratitude in your life.  If you don't have this, something is wrong.

My Favorite Way to Express Gratitude

I write what I am grateful for down in my Success Journal that I keep in my Planner Book.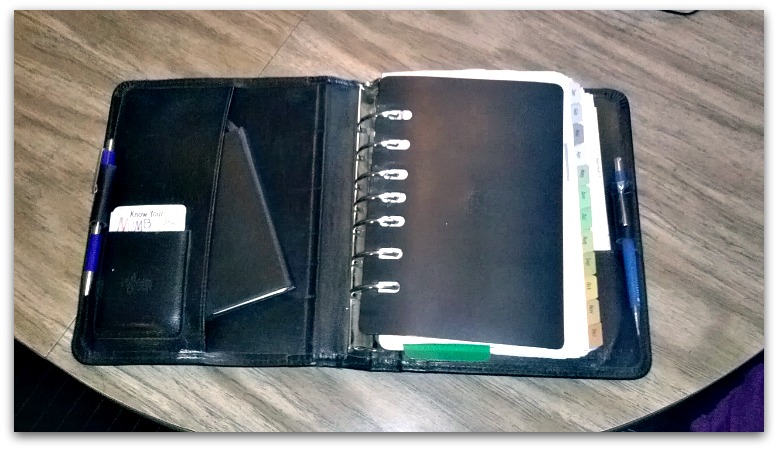 My Planner Book. Note the small Journal Book on the left hand side pocket. This is my Success Journal.
Every few weeks I devote a page in my Planner Book to what I am grateful for since the last time I did this. 
I call this - "Recent Good Things List."
I just look back over my calendar, my journal entries and my memory for the time period from today back to the date I made my last Recent Good Things List.
This is an extremely pleasant time for me.  I usually do this at the end of the week at my favorite coffee shop.  I love to spend a late afternoon at a coffee shop on either a Friday, Saturday or Sunday.   I do this as part of my thinking, writing and planning my future.

Gratitude as Part of Future Planning
---
Some other good gratitude ideas from Steve Pavlina -
---
Writing things down, especially what you are grateful for, reinforces these good feelings.  It is difficult to feel bad, when you are spending time reflecting on and writing down good things in your life.

Gratitude for Christmas 2021

The end of the year is the perfect time to go even farther with the gratitude for Christmas 2021. 
Take some time to think about your overall life and the good things you are grateful for.  The overarching things that make up your normal recent good things list.

My Gratitude List for 2021

2 beautiful, delightful, charming, smart, successful adult children.
Wonderful family.
Great friends.
Job of my dreams.
Live in a beautiful, safe, wonderful, perfectly-sized city for me.
Great health.
Stronger than I've ever been.
Perfect living situation for me now.
Beautiful truck of my dreams.
Teeth issues have been taken care of.
I'm happier than I've ever been.
I've traveled widely in the last 6 years.
I live in a perfect location.
Great work colleagues.
Finances are under control.

Gratitude for Christmas 2021 Wrap Up

Start writing down what you are grateful for.  Your happiness and contentment will go up.

A Happier Man

›
Happier Lives
› Gratitude for Christmas 2021
The only way I could become the happier man I am today was by leaving my wife.  You might be in the same situation I was in.  I suggest you take a look at my book - Leave Your Wife & Become a Happier Man with the 3 Step System.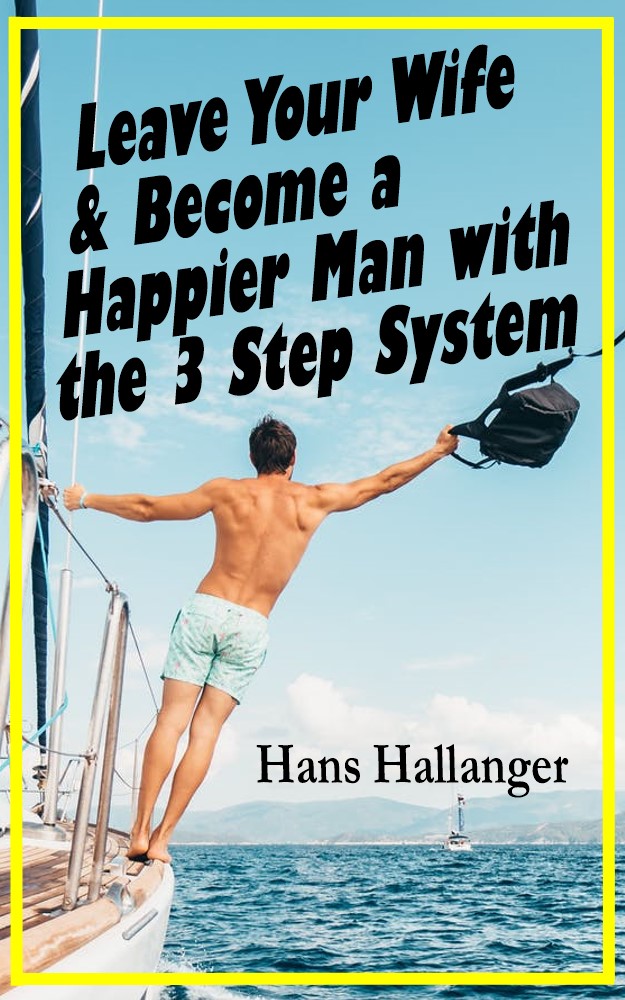 Click to go to learn more about the book
Share a Comment About This Topic.
Do you have a comment about this or something to add? Share it!