Happier Drinking Coffee

I am happier drinking coffee.  It is a daily habit that I enjoy. 

You will be happier drinking coffee more than drinking beer.  The problem with beer is you cannot drink it all the time. 
Too much beer and you turn into a staggering, slurring drunk.  Too much coffee and you get a little jittery, your breath stinks and you get more done.
Both drinks are great.  But coffee adds to your productivity and long-term happiness, while beer mostly adds to your short-term happiness.
Benefits of Coffee

It is a legal substance that makes you feel good. 

It makes you more productive. 

It keeps you going. 

It makes you look forward to getting up.
You can do it alone or with others. 

You can do it early in morning, all day and into the night. 

It doesn't have to cost that much...or you can spend a lot if you want.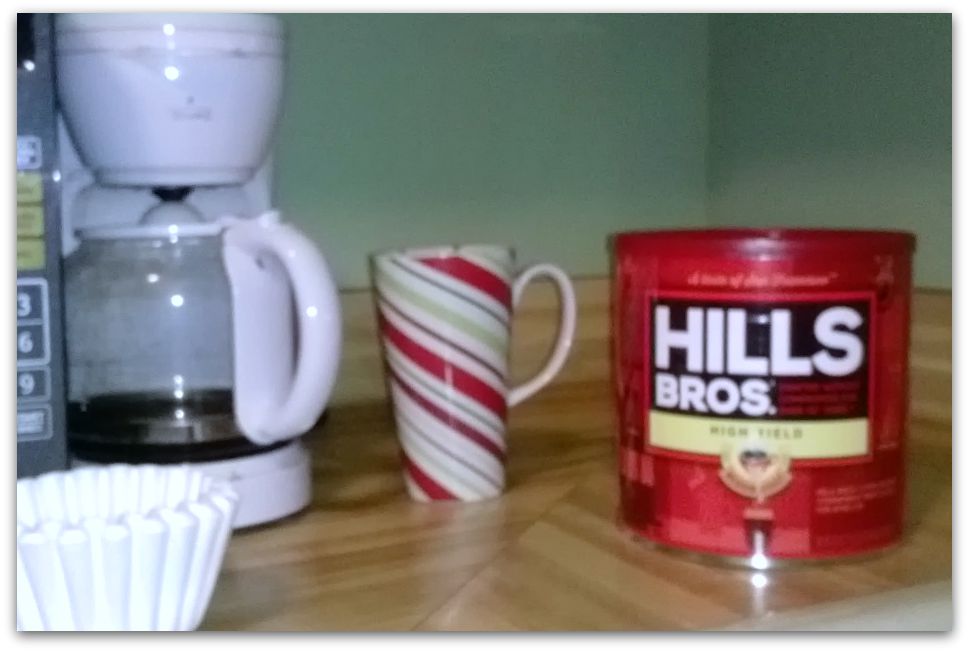 Your coffee supplies do not cost that much. Coffee maker, $15. Filters, $1. Coffee, $8. Mug, Free Gift from my daughter
My Happier Drinking Coffee Life

My Family Loves Coffee
I started drinking coffee when I was in high school. My parents were big coffee drinkers. They started in the morning and kept drinking it even into the evening.  My grandparents and every other adult I knew drank coffee.  I thought it was because they needed the caffeine to stay up.  I couldn't really see that they loved it and it made them happy.

It was just part of their routine and their lifestyle that made them happy. And they were happy much of the time.  Sipping coffee early in the morning.  Talking over coffee.  Ordering coffee at the restaurant.  Making coffee when visitors came over.  Coffee with desert.
Coffee is an inexpensive substance that makes you happy.
Of course, if it makes you unhappy for some reason...stop drinking it.
Are Non-Coffee Drinkers Happy

It seems that non-coffee drinkers do not have much of a lifestyle.  They are always looking down their noses at us who enjoy our coffee and they are either guzzling giant sodas or rushing around frantically trying to prove they can get as much done as coffee drinkers.
They may even say something stupid like...I don't want to spill coffee on my computer or important papers...as if coffee drinkers are not mindful and careful.

They cannot seem to just relax and sit thinking with a cup of coffee or linger in a restaurant or coffee shop with a nice cup.  It is like they cannot enjoy life with tasty coffee and comfort.
There does seem to be a health benefit to coffee in addition to helping your bowels to move.
Even More About Drinking Coffee
---
Per National Institutes of Health Study -
Caffeine  as a Protective Factor Against Alzheimer's.
Authors note:  Coffee, tea and  caffeine may have heath benefits.  Do your own  research.

---
Happier Drinking Coffee in My Early College Years
I did not drink much coffee in college. Things were not set up very well for coffee drinking at that time. There were no disposable cups with lids in those barbaric times.  You could only get it in regular cups at the school cafeteria.
I just ate quickly and left. I never wanted to linger over coffee. I was always in a hurry to get back to studying.  I was one of those always in a hurry types back then.  Lingering over a few cups of coffee was not something I would do.  Of course, I was not happy back then either.  How could I be without coffee.

I would need my caffeine jolt in the evening to get going for homework. I normally would have  2 giant bottles of Mountain Dew or Coke. I cannot really complain about soda, except for massive cavities, the soda kept me going in school.  I would not have received such good grades without it.  After 2 big sodas I would keep studying past midnight  5 nights a week.

I did go to the Campus Student Center on Sunday mornings to study there and get some coffee.  It was quite pleasant to do some homework in a different environment and enjoy coffee there rather than in my dorm room, the library or in the school buildings. The atmosphere was like in a coffee shop nowadays.

I felt a twinge of guilt for doing this on Sunday mornings. I was skipping church and spending money.  Two sins at one time.
But it did make me happy.

The first few off-campus housing were more for sleeping in and making a quick meal. There was not a lot of hanging around or time for coffee.


Happier Drinking Coffee in my later College Years

The last house I lived in was a more normal house where I finally had a chance to enjoy coffee.

One of my roommates did not like to study much.  He was in charge of taking care of the house.  We would give him one check and he would pay all the bills and keep the house stocked with toilet paper, milk, beer and coffee.
He would go to class but then hurry back to make coffee and do some cleaning and relaxing around the house, maybe even read the paper or watch some TV.

I came back from class early one day and caught him lounging on the couch with a cup of coffee and the paper.  This was all foreign to me. I never read a newspaper during college, or relaxed at all during the day with some coffee. I had spent the previous 4 years studying hard and doing school work from 8 in the morning until midnight 7 days a week. The only breaks I took were to exercise and go out drinking later on Friday and Saturday nights.
I thought why not...grabbed a piece of the paper and a cup of coffee and sat around the rest of the morning.  It was so nice.
I started to learn to relax a bit, spending a few mornings each week, sitting around drinking coffee.

Happier Drinking Coffee in Graduate School

When I went to graduate school I mostly gave up coffee again. My courses were so demanding and took so much time and effort. There was never any time to relax. 
It was back to chugging soda to get a caffeine jolt to keep working as late as possible into the night.

Happier Drinking Coffee at My First Real Job

My real coffee drinking started at my first real job as an entry Civil Engineer working for then City of Milwaukee.

The City regulated our coffee drinking to specific times.  We could drink before work started and then have one cup at our desk right at 8 am. Then we could drink coffee again at the morning break, lunch time and again during the afternoon break. You would never want to be caught actually getting a cup of coffee when you were not supposed to be getting it.

I held my own quiet rebellion against this idea. I wanted to drink coffee while I was working so I always went for a cup at the end of the breaks and lunch. That way I could have it at my desk while I was working.

Can you believe that adults have to go through all this stupid sneaking around?
Coffee and Happiness at Job #2, Not So Much

This job was with a private engineering company for nearly 12 years,  My boss did not drink coffee so I always got the feeling that he does not want  me to drink any either. I kind of watched out for him at work, trying to avoid my boss if I had my coffee cup in my hand.

The coffee at this job was fine when it is fresh.  The longer in the day the coffee say, the worse it got.  I drank it but not for the taste.

I really get the whole coffee shop idea of continuous fresh coffee.

Happier Drinking Coffee at my current job

This environment is better for coffee drinker,   I drink it any time I want.  It is a little bit of a walk to get to the pot and sometimes I get there and it is empty and I have to make it.  But at least it acceptable to go and get it whenever.  It is more of a professional thing. 
I think this employer gets the relationship between coffee, happiness, work satisfaction and productivity.
Happier Drinking Coffee Early in the Morning
I get up early, make coffee and get on my computer, reading and writing...every day.  This makes me happy, so I do it. 
When I am tempted to stay up late too often, I think about how much I love to get up early, drink coffee, absorb information and write early in the morning and I head for bed.
Happier Drinking Coffee at the Coffee Shops
I love the coffee shops too.  I would spend more time there if the cost was more under control and I did not work so much.
But I drink my share:
Caribou Coffee.  My favorite, but not many around.

Panera Bread.  Close and unlimited refills.

Stone Creek Coffee.  Nearby my home.

Starbucks. A little too strong for me, but it is nice inside.

I like to go to the coffee shop with my son when he is home on weekends.  He seems to open up more with a cup of coffee in front of him...maybe I do too.
The Point of All This
You don't have to spend tons of money, go on wild adventures, get outside your comfort zone, or do anything in particular to be happy.
You can be happier drinking coffee right now.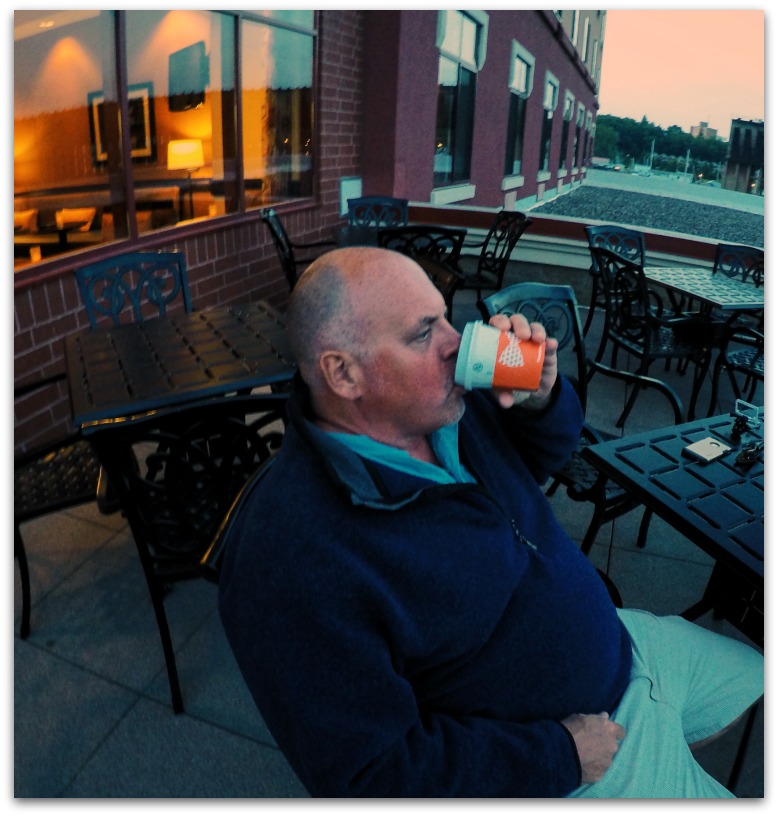 A Happier Man

›
Happier Lives
› Happier Drinking Coffee
The only way I could become the happier man I am today was by leaving my wife.  You might be in the same situation I was in.  I suggest you take a look at my book - Leave Your Wife & Become a Happier Man with the 3 Step System.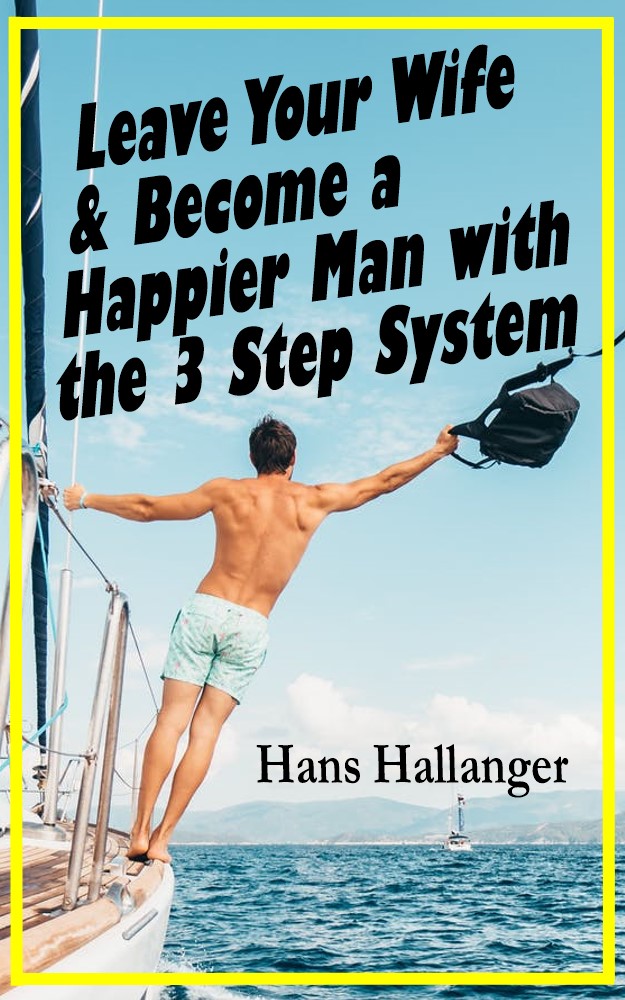 Click to go to learn more about the book
Share a Comment About This Topic.
Do you have a comment about this or something to add? Share it!