Happier Income Level

There is a happier income level.  One that will allow you to have a very good life, enjoy your work, stay out of serious debt, pay your bills on time, save a bit and have some fun.

What is the Happier Income Level
The happier income level is about $75,000. 
Most younger people start out around $40,000 per year and take a number of years to get up to the $75,000, if ever.  That is why they are unhappy.

You don't really need to know much more than that.
Let's look break down the yearly numbers a bit if you don't believe me.

$40,000 per year equals $$3,333 per month.
Typically you can just multiply your gross pay by 0.75 to get a good estimation of your net pay after income taxes and insurance.

In other words 25% or so of your gross pay is taken from you before you ever see it.
So, after taxes, health insurance and other deductions from your gross pay you are left with about $2,500 ($3,333 times 0.75) per month to live on.

What does $2,500 per month give you:
$1,000 apartment
$500 car payment
$250 car insurance
$250 utilities, internet, cable TV and cell phone
$200 month gas
$200 month groceries
$2,400 Total Monthly Expenses

YIKES.

You only have $100 left for fun.  Oh, and student loans.
The only way to pay off those loans and have a good life is to skimp somewhere.  Most likely the apartment and car payment.  You continue to drive an old car with no payment and a lot of unexpected repair bills and frustration.  Or you buy a very small, very cheap, very unsatisfying car with a small loan.
And you either live in a not so great place either far from fun, or close to fun but rundown and suffering with roommates you really don't care for.
That is the typical income and why you want to get up over that $40,000 range as soon as possible.
If the type of work you do will never get over that level, you will never have much money.  Sorry, it is as simple as that.

The Less You Make Each Year the more you need to be a math wizard

You have to.  You will be continually juggling the bills, trying to make your payments on time.
The biggest problem is you are young, at the prime of your life and you will not have any excess money to spend doing fun things.
Travel does not have to be super expensive, but it is not cheap.  Gas costs a lot.  Hotels cost a lot.  Airfare costs a lot.  Fun costs a lot.
Do you see why you need to keep your main expenses way down when you are starting out and work hard to get up to the $75,000 happier income level?
The expenses I have listed are what I spend per month and I make right around the correct amount.
See How Much More You Have at $75,000 per year

75,000 per year equals 6,250 per month.
After taxes/insurance reduce it by 25%, that is $4,688.  If you recall, typical expenses were $2,400 per month.
$4,688 minus $2,400 eqauls $2,288.

I have $2,288 more dollars to spend each month above the typical expenses. Those typical expenses are similar to mine.

I have $2,000 more dollars each month to spend.  That is $24,000 more each year...every year.
You will have a far better life the closer you are to the happier income level.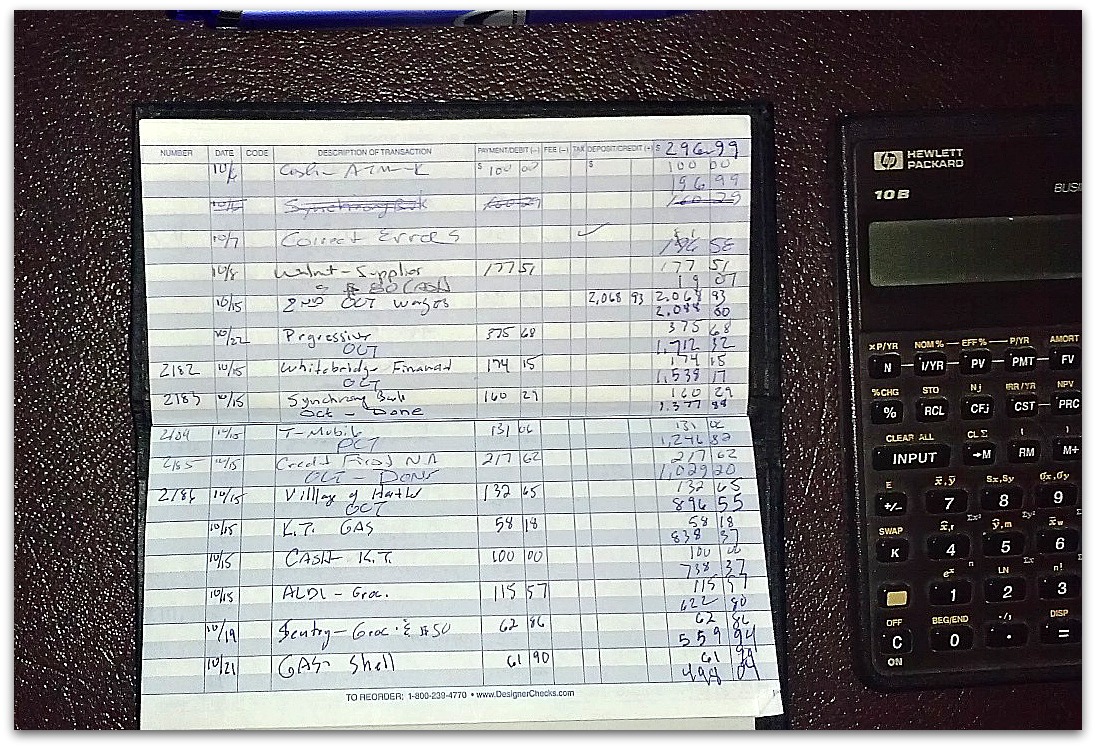 I still have a lot of bills. This is just a week or so.
If  $75,000 is so good, isn't more better

Yes, but only if you can make it without putting in massive hours and being under enormous stress.
I used to make up around $90,000 per year.  I had to work 10 to 30 hours of overtime each week to make that much.
That is a lot of hours a week to work.  It leaves you with no free time to do anything but rest.
I did not have much of a life back then.
I work a strict 40 hours now.  40 is plenty.  I would rather work 30.  Maybe I will figure out a way to reduce my hours.

---
From Blackdragon Blog
He makes the case that $75,000 per year is the sweet spot you should be aiming for.
From Time
Do We Need $75,00o to Be Happy
This study shows that the farther below $75,000, the unhappier you will be.

---
What About Other People You Are Supporting and the Happier Income Level

The problem with most jobs is that they pay only enough for one person. Most jobs pay at a rate that is fine for one person.

But trying to support a non-working wife and 2 kids on a one person job that only supports one at a decent rate is a disaster.

Just divide one by four and you get one-fourth.

It is simple math.

I hate to be so cynical about marriage and love, but you need to know the truth.  The truth is that if you choose money, your life will be abundant.  If you choose love, your life will suck.

There is no way for you to live a decent life if your wife does not work. It just cannot happen.

The happier income level is $75,000 for one person.
If you get married and your wife has a baby right away and quits working the 75,000 you make is now divided by three. Now each of the 3 has $25,000 a year to live on.

Do you see where I am going. You would need to make $225,000 a year to have the same lifestyle with the three in the family.

It is kind of rare to find jobs that pay $225,000 a year. Even the best jobs never advertise for making that much.

You will hear all kinds of arguments as to how I am wrong
Two can live as cheaply as one
A baby is not that expensive
Love is more important than money

You will find a way
You can scrimp and save

That is all just garbage talk. I am not interested in garbage, just truth.
The truth is that your living expenses are just a math problem.  And most people hate math, not because math is so hard, but because the truth of your life stares up at you from your checkbook register.

A Happier Man

›
Be Happier at Work
› Happier Income Level
The only way I could become the happier man I am today was by leaving my wife.  You might be in the same situation I was in.  I suggest you take a look at my book - Leave Your Wife & Become a Happier Man with the 3 Step System.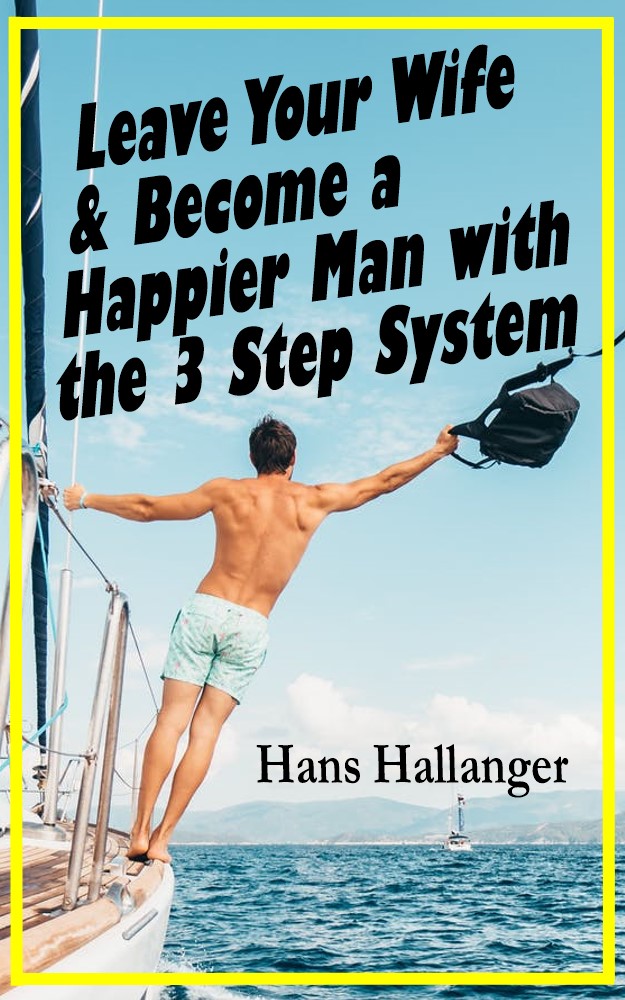 Click to go to learn more about the book
Share a Comment About This Topic.
Do you have a comment about this or something to add? Share it!