Money Does Buy Happiness

Money does buy happiness.  But only for me and anyone with any sense.  Money doesn't buy happiness only makes sense for someone trying to get your money from you without you putting up much of a fuss.
You don't resist handing your money over when

They take a large slice of every paycheck.
They add more to your bill every time you buy something.
They pass the plate around.
They come around asking for some "worthy" cause.
They say daddy please.
She says she needs it for the house.
You get rolled.
I certainly do, but not as much as I used to.  I resist.  I avoid.  I minimize.  I have no problem keeping my money for my own desires.

Maybe you don't agree.  You think you should give until it hurts.  That is a man's job to be his brother's keeper, to make his wife happy, to give more than his fair share.
You agree with the saying...money doesn't buy happiness...even when the evidence that money does buy happiness is apparent with your good mood when you get a larger paycheck, or a better deal on something, or see your savings account grow or purchase something you really want.

Unless you were born into an extremely wealthy family who loved to spend money on you, you have had more than your share of the misery of lack.  Maybe even periods of depression brought on by temporary poverty.
Money Does Buy Happiness for Happier Men

Money does buy happiness when you buy what you like.

A happier man purchases whatever he wants, whenever he wants it.

Unhappy men spend the vast majority of their money on other people and what other people say he should buy.

You are the one working aren't you? You are the one spending your time, your energy, your life making a living. You are the one attracting money to you. You are the one people are giving money to. You are the one accumulating resources.

It is all you.

Here is the Typical Man


If you are married or have a steady girlfriend, you will be spending most of your money on her and what she wants. You will buy the house she wants. You will buy the car she wants. You will buy furniture and home furnishings that she wants.
You will push all of what you want deep down inside until you do not even know what you want anymore.
If you have children, you will be spending most of his money on your children. Your wife will be the major cause of you spending all your money on your children. Private schools, camps, nice clothes, electronics, whatever your children want, the latest gadgets, the most up-to-date styles.
Money Does Buy Happiness Unless You Have Been Brainwashed Into Believing the Opposite

I Did Not Even Use My Money For Myself When I Had It

Even before I was married I felt the guilt to avoid spending money.
I stashed a large portion of my money into savings, stocks, bonds and mutual funds for the future me and passed up lots of opportunities for fun.

Instead of buying the cooler, more fun Ford Explorer, I settled for the the sensible Honda Accord. 

Instead of renting a cool place in the big city close to the fun nightlife, I chose a cheaper place with nothing fun nearby.

I rarely bought the pricier clothes that I looked the best in. The rare times I purchased better quality I felt guilty for it and avoided wearing those items saving them for the future.
I did travel but on the cheap. I missed out on experiences I really wanted strictly because it cost too much. Eating cheap.  Cheap hotels.  Rarely letting loose and drinking a little more.  I did not go on all the side adventures and tours. I certainly did not tip well.
Worst of all, I did not travel as much as I wanted because I did not want to spend the money.

I did not even get my hair cut very often, looking shabby and unkempt.

Instead of spending that money on what I wanted I let it accumulate in my various savings and investments.
I used all this money to buy our first house.  What I wanted to do was buy a very inexpensive house but my fiance insisted on a better place.  Even though she put dime none into the deal.  She said it was perfect and did not need any remodeling...she forced excessive remodeling onto me anyway...story for a different day. 
I have not been able to accumulate anything close to that since.
Money Does Buy Happiness Unless You Want to Gain Power Over Other People

Should You Continuously Deny Your Desires

Why should you continually denying yourself the things and experiences you desire most?

Why are you working, making a living, spending all your time and effort and not buying anything you want?
Will that make your happy?
It makes no sense because money does buy happiness.
It only makes sense for people to be poor so that someone can very easily take advantage of them.

It makes no sense, because it is not sensible. It only makes sense if you think poorly of yourself.
I don't live that way anymore.  I go to a lot of effort to make a living and I want to see and experience buying what I want.

Money Does Buy Happiness Even If You Have Kids

Caring for my children requires a lot of money. But along with taking care of their needs and wants, I also consider my needs and wants. I spend on all of us.

Besides, your children will grow up, make their own living and then buy what they want. If you give them everything when they are young they will no reason to create a better life for themselves.

You will they look to you as a model, they will feel the guilt to continue to deny themselves also. They will continue down the path of feeling guilt for doing what they want with the money they earn.
My kids see me buying the types of things I want now and how happy I am when I buy those things.
The truck
The recliner
The boots and shoes
The books
The dental work
The TRT and thyroid prescriptions

As I earn money I buy things on my list. Each time I buy something I really want, I enjoy it thoroughly and am so grateful that I was able to cast off those old stupid, ideas of not getting what I want.

I am enjoying my new life now. 
Money does buy happiness each time I buy what I want like:
Nice clothes
Information I can use to make my life better
A haircut
Good food
A meal out
Health club membership
High speed wireless internet connection
Rent in a nice place
Gas
Vehicle maintenance
Drinks out
Internet dating site

Dates
Fun


You only have now. You have to find a way to enjoy your life now. You need to be able to spend a good chunk of your money buying and experiencing things now.
---
From Forbes
Robert Downey Jr. Highest Paid Actor in 2015
He Seems pretty happy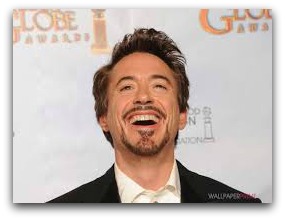 Robert Downey Jr. does well financially and seems to enjoy his wealth
---
Money Does Buy Happiness - A Quick Comparison

When I was Married I
Did have the big house in the suburbs.  I worked hard for that house but I spent every dime of cash/savings/investments I had for the down payment and closing costs.  I have never recovered that money.  Plus, the mortgage was enormously difficult to make every single month.

Did not enjoy that house.  I thought it would satisfy my wife and cure here addiction to remodeling.  It was so new, so big, so perfect already.  But she started making changes to it almost immediately, tearing things up, starting projects.

Could not keep up with the remodeling costs and still make the mortgage payments.  When I left her and the house 6 years later there were still tons of unfinished projects.  The beautiful house we moved into looked like a dump.

Continually was paying for gifts for her large family for Christmas, birthdays, Thanksgiving, New Years, Easter, Anniversaries, everything.  

Continually juggled the bills, waiting until the last second to pay some and being late on others.

When I Got Divorced I

Let her roll me on the divorce proceedings.  She kept the house, the kids, half my retirement, all the stuff in the house, the newer car and a huge child support and alimony payment.

Gave here extra money all the time.  She was always coming around with her hand out. 


Paid for all the extra things for the kids that was supposed to be part of the child support.

Paid bills for the house like the electric bill, the taxes, the cell phone even though all the costs for the house were supposed to be hers because the house was hers.

Barely scraped by with a fraction of my pay for me.

I adjusted my withholding so I barely paid any income taxes so I could have some money to live on.  I am still paying off those back taxes.
But I persisted in my desire to be free of her and for my happiness.  Over time things fell into place for me financially.
Now I am free of child support and alimony.
Money Does Buy Happiness For Me.  Today I
H

ave all the money from my paychecks go to me...not her.
Enjoy any extra money that I make from my other efforts.
Have bought the pickup truck of my dreams.
Rent the type of comfortable, 3 bedroom place I want for me and the kids at this time.
Rent, so I can easily move when the time is right.
Pay all my bills on time, almost as soon I get them.
Am steadily paying off all my debts.  A month ago I had 8 debts.  Today I have 5 and anticipate paying one more off in the next two weeks and being down to one debt (the truck) one year from now.

Make progress on my goals of minimizing my monthly bills by paying cash, paying in advance and paying for things by the year rather than the month.

Money does buy happiness for me.  Today I am doing great and I happily spend time planning for an even better future.

A Happier Man

›
Happier With Money
› Money Does Buy Happiness
The only way I could become the happier man I am today was by leaving my wife.  You might be in the same situation I was in.  I suggest you take a look at my book - Leave Your Wife & Become a Happier Man with the 3 Step System.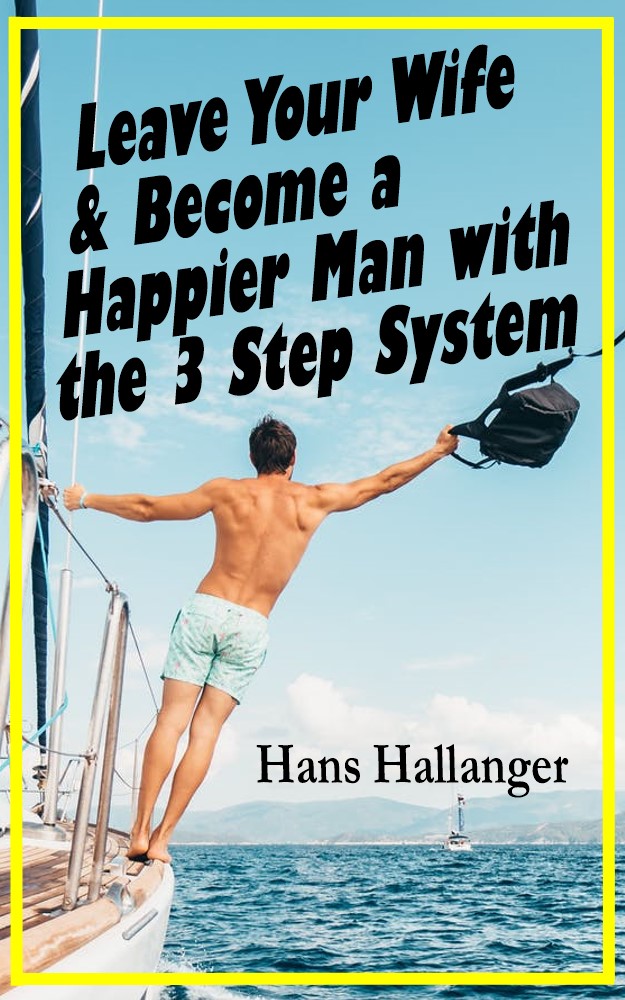 Click to go to learn more about the book
Share a Comment About This Topic.
Do you have a comment about this or something to add? Share it!