Songs for Aging Men

Here are my favorite songs for aging men.  I've been using these songs to cry to, thinking of lost loved ones and much of my own wasted life.
But I'm also using these songs to motivate myself to get going, remember past success, have some good experiences, enjoy my life now and make plans for even more.
The songs should motivate you.  Death is coming like a freight train.  Your time is short.  Whatever is bad in your life, it is up to you to do something about sooner rather than later.  Because later is too late.  You are old and getting older.  The longer you tolerate bad conditions, the harder it will be to do anything about it.
And you see this all around you, don't you?  Aging men, living out their miserable lives, continuing to suffer instead of doing what is necessary to make improvements.  Is this you?

It does you, as an aging man, no good to delay doing what you need to do to have a good life.  Death is coming.
For poor and unknown men and rich famous men.
Some of these stars have met their maker, just like you will.
It does you no good to think you have more time than these singing stars.  Even with their enormous wealth, death comes for them.  They may have stressed their systems with excessive drugs and sex and felt the pressure of fame.
But you have stressed your system with hard work, lack of abundance of every sort, stress around money and junk food.  Your days are numbered too.

Some More Thoughts on Songs for Aging Men

Songs for Aging Men
Glenn Campbell singing about Alzheimer's

Favorite lyric - "All the hurt and all the pain"
Singer = Glenn Campbell
78 years old when he recorded the above song - "I'm Not Going to Miss You"

Died 2017
Died at 81 years old
Onset of Alzheimer s - 75 years old
A big more about him here  - Glenn Campbell
I can start to see the blank Alzheimer's stare in his eyes.

Songs For Aging Men
Johnny Cash singing about death
Favorite lyric - "Everyone I know - Goes away in the end"
Singer = Johnny Cash

Died 2003
70 years old when he recorded the above song - "Hurt"

Died at 71 Years old
A bit more about him here - Johnny Cash
His health failing, the long, lean frame and face of his youth, bloated and dying.  The demons of his childhood and excesses coming back to haunt him.

Songs for Aging Men
Tim McGraw singing about a man dying young from cancer

Favorite lyric - 'Talkin' 'bout the options - And talkin' 'bout sweet time"
Singer = Tim McGraw

This song was

dedicated to his father, who died of a brain tumor earlier in the year, was an ode to living life fully and in the moment.
I love this song too.  Get out your paper and pen and make lists of what you want to do and get busy doing them.

Songs for Aging Men
The Traveling  Wilbury's singing about the hard times older men have been through

Favorite lyric - "I've been fobbed off, and I've been fooled - I've been robbed and ridiculed"
Band = The Traveling Wilbury's

Roy Orbison - Died 52 years old
George Harrison - Died 58 years old
Tom Petty - Died 66 years old
This song was recorded shortly before Roy Orbison died unexpectedly.
You don't have any way of knowing if you are going to even make it to your 70's.  Many men don't.  Accidents, heart attacks, cancer and pain medication overdoses kill a lot of fairly young men.
This song makes me think about how men are supposed to be tough...and you are.  But deep down you want to be loved and treated kindly.  Many men are not treated kindly at all.  I just wanted my wife to be nice to me.  She couldn't and I left her.

Songs for Aging Men
Toby Keith singing about the issues of older men

Favorite lyric - "I used to be hell on wheels, Back when I was a younger man"
A bit more fun with this song, but a similar sentiment.  You were strong and tough and on top of the world.  Now, you're not.

Songs for Aging Men
Toby Keith Singing about dying men

Favorite lyric - "And I knew all of my life - That someday it would end"
This song says it all.

Songs for Aging Men
Pink Floyd singing about wasted years

Favorite lyric - "The sun is the same in a relative way but you're older,
Shorter of breath and one day closer to death."
This song is a wake up call to all men of every age.  Listen to it and start making your plans.

Songs for Aging Men
Florida Georgia Line - Dirt

Favorite lyric - "You know you came from it and someday you'll return to it."

I love when young men understand what is good about life and remind us that death is coming.

Songs for Aging Men Conclusion
Use the motivation of your own impending death to get busy living.
"It ain't dying I'm talking about, it's living." ~spoken by Augustus McCrae"
― Larry McMurtry - Lonesome Dove
You don't have a lot of time left.  I'm planning on 75.  It seems pretty rare for men to have much more time to be vigorous or even alive after 75.  Many men don't make it this long.

Listen to these songs.  Cry a bit, then think of making best use of the time you have left.

A Happier Man

›
Happier Lives
› Songs for Aging Men
The only way I could become the happier man I am today was by leaving my wife.  You might be in the same situation I was in.  I suggest you take a look at my book - Leave Your Wife & Become a Happier Man with the 3 Step System.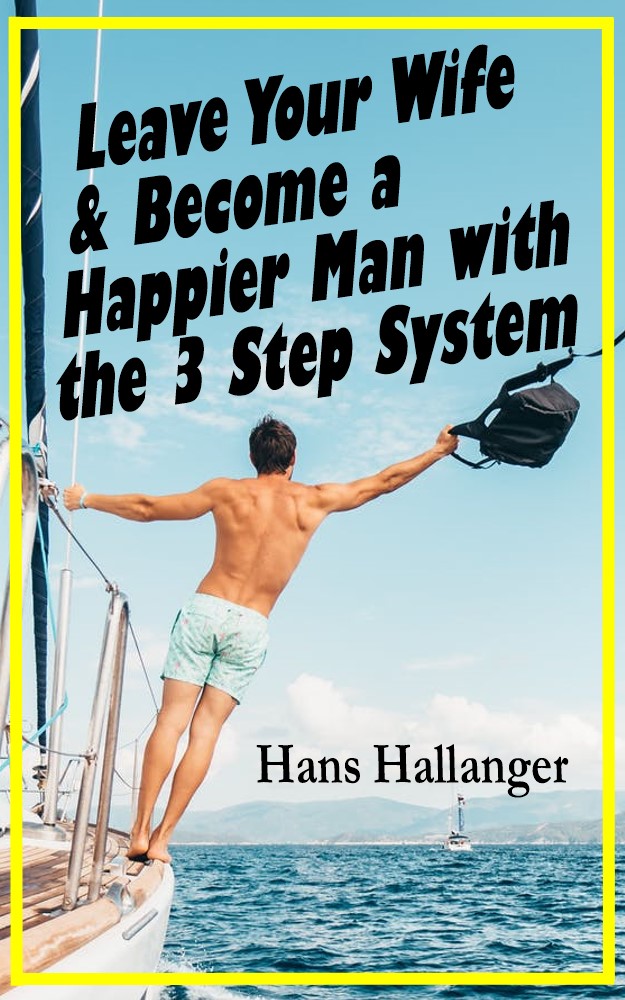 Click to go to learn more about the book
Share a Comment About This Topic.
Do you have a comment about this or something to add? Share it!