Stand Up For Yourself

What are the easiest ways to stand up for yourself?
There are 2 main ways

Leaving whatever bad situation you are in
Being big and muscular

Continually speaking out, defending yourself, negotiating, bargaining, discussing, reasoning and having to out-shout someone is a much too difficult way to live.

I hate that type of living.
As if you have to convince someone that you have a right to a good life.

Stand Up For Yourself as Easily as Possible By Leaving

I love easy, relaxed living and I only enjoy being with people who are easy to be with. Dealing with difficult people is the last thing I want to do.
It was not always this way for me. 
My wife was very difficult to deal with.

I tried to stand up for myself in the usual methods
But none of that worked.
My life was not my own. I contemplated suicide to escape her verbal abuse. I tried to escape with excessive junk food. I tried to lose myself in long hours at work. I was terrified of the future with her. I thought, she is so bad to me now, what will it be like when I am an old man? I will not be gone to work for many hours a day? I will just be sitting there all day, every day, absorbing her venom.

I finally made the decision to leave. It was not a nice leaving either. I ran when I could no longer take one more second with her. Her rage and verbal abuse were too much.

I left. I did just what I am saying to do.

As a man, the greatest power you have is the ability to walk away.  Stand up for yourself by leaving.

Being able to leave whatever situation you are in is the key to your freedom and happiness.

Conversely, if being able to leave is extremely difficult, either by others forcing you to stay, or by your own self imposed limitations, you will not be free or happy.

Let's look at another example - Joining the Military

There is no one stopping you from doing most of the things the military says it will do for you. You can just do those things without being a hired killer and losing all your freedom.
The military just uses the propaganda, which is a form of brainwashing to convince young men (who are typically naive,  sometimes ignorant, certainly impetuous) into thinking joining the military is a great thing.

Sounds like a crap thing to do to others.

You can do all those things and you will probably find out you do not want to bother after trying some of them. But then you can easily quit.

You cannot just quit the military. You cannot walk away without getting in serious trouble.

I waited way too long to leave my wife
At the time waiting seemed like the thing to do. For the kids, for the family, for the money, for the right time.  In hindsight, waiting was stupid and has made my life much more difficult.

I am working through it but if you are unhappy with your wife for whatever reason, the best thing to do is leave her as soon as possible and move on to the next stage of your life sooner.
Regain your power and your happiness.

If you think you need to leave your wife then you have already made the decision that you no longer want to be married to her. You are already in a different stage. Instead of being in the in-love stage and the work it out stage, you are in the in-between stage. This stage is the worst to be in. Your wife will sense the new stage you are in and she will make your life even harder than it was before.

Two of my good friends got divorced many years ago, just a few years into their marriages.  They took back the happiness that they had lost.  They had extra years of rebuilding and extra years of living.  Their lives are fantastic now.  They are years ahead of me.
It takes years to recover from big mistakes.  They have years of recovery and their lives are on track. They made the decision sooner rather than later and their lives are fantastic. They did not stay for years in a bad marriage, suffering all that time and putting their lives on hold like I did.
Your life is too short and precious to put it on hold.

Plus the longer you wait the more your ex-wife , her attorney and the court system will take from you.
The system is set up to extract as much from men as possible and there is nothing you can do about.  The system punishes men the longer they are married. They call it more fair to the wife but that really means it is unfair to the man.

The better way is to end your marriage earlier and get on your life when you decide it should be this way.

This is not just about marriage either. You may be in a job that is not good for you. It may be boring. It may be too difficult physically or mentally. It may not be for you. It may be in a dying industry or something providing no value.

If you do not like it, leave it. Start the process of looking for something better. This is your life, it is not a rehearsal. If you are in pain, if you are hurting, if you are dissatisfied with something, leave it behind and start moving toward something better. You can stick up for yourself, you have to, no one else can really do this for you except in very limited circumstances.

Just think this through. Leaving is not that bad. It is not as hard as fighting and defending yourself. It is simpler to just stand up for yourself by leaving
Stand Up For Yourself by Being Big and Strong

I am big, strong, but somewhat fat.  But no one messes with me.  Big men have it easier.  Most people leave you alone.  So you only have to be wary in certain circumstances.  I know what those are, so I can just avoid them.
I do not want to get in a fight.  I am more afraid that I would seriously hurt someone, than I would get hurt.

---
Another classic article from Danger and Play
How to Become a More Dominant Man
It's much easier to stand up for yourself when you are more powerful and dominant than most others.  People will avoid taking advantage of you or trying to intimidate you.
Plus, it's a much more satisfying way to live.

---
The simplest solution is usually the best.  Stand up for yourself and create a great life by being ready to leave whatever bad situation you find yourself in and by spending plenty of time developing your strength, power and size.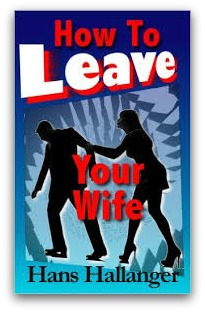 Stand up for yourself by leaving
A Happier Man

›
Low Self Esteem Signs
› Stand Up For Yourself
The only way I could become the happier man I am today was by leaving my wife.  You might be in the same situation I was in.  I suggest you take a look at my book - Leave Your Wife & Become a Happier Man with the 3 Step System.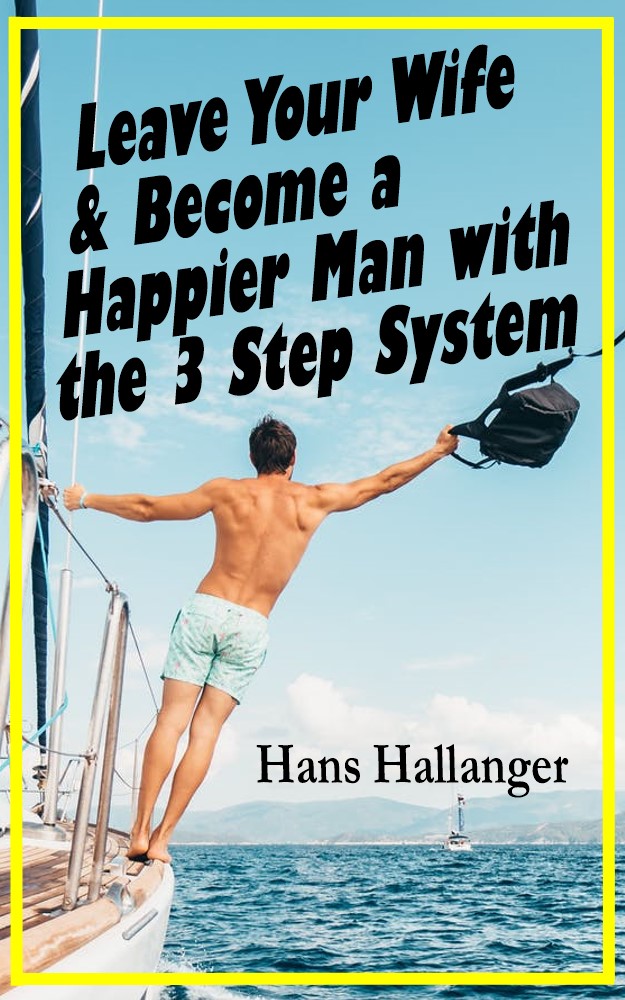 Click to go to learn more about the book
Share a Comment About This Topic.
Do you have a comment about this or something to add? Share it!