A Verbally Abusive Wife Will Ruin Your Life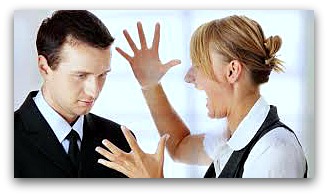 Your verbally abusive wife is ruining your life.  You smile even if you are miserable.  You tolerate whatever is going on.  You put on an act.  You just try to be tougher and stoically deal with it.  You go to work early and stay late.  You find excuses to avoid her.  You tip-toe around her and try to make her happy.
You have no control over your life.  No happiness.  Only brief moments of good while waiting for another episode of bad.
Your wife seems to loves to use sarcastic remarks to cut you down.  Not only privately, but publicly.  Not only in front of her friends, but your friends and family. Maybe even in front of your own children.
Your reality is a woman who mocks and humiliates you.
Your reality is being exhausted trying to please her and putting up with her tantrums and ultimatums.
A woman who yells and screams.  A woman who finds fault with you at almost every turn and who sees nothing wrong with spending a few hours lecturing you on your faults.
I Had a Verbally Abusive Wife Too

I used to be like you.  Not knowing what to do.  Having no one to talk to.  No one who understood what I was going through.  Timid and afraid of my wife.  Dominated and controlled by her.  Sometimes getting screamed at.  Certainly belittled, shamed and coerced into doing what I did not want to and feeling terrible about myself.  I was verbally abused and became a shell of the man I used to be.
And I was not really the man I wanted to be before I got married anyway.  I was hoping that being married to a good woman would help me become a better, satisfied man.
But instead of being loved, happy, satisfied with a good wife and building a future together, I went backwards.  I did not enjoy my days or look forward to the future.  I just tried to make it through the day without getting screamed at or lectured.
I wrote the book -
Leave Your Wife & Become a Happier Man with the 3 Step System
...for you.  Because you are living an extremely limited and miserable life.  You are living now as I was living then. 
You are a good man, living a horrible life and you don't know what to do.
This book is what to do.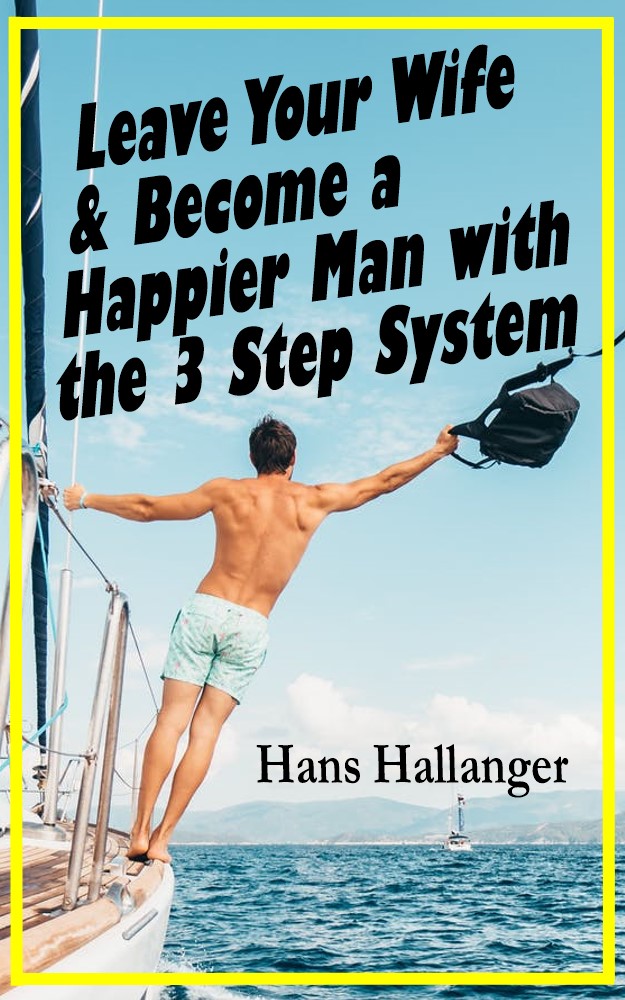 Click to go to learn more about the book
Some Excerpts from Chapter 6 (Some of the Verbal Abuse I Endured) of my book - "Leave Your Wife and Become a Happier Man with the 3 Step System" 
              These are but a small sampling of the extremely painful episodes I endured.  Rereading all this, I do not even know why I am here now.  I could just as easily have killed myself to get out of the extremely horrible situation I was in.  This kind of treatment of another human being has no place in the world.  None. 
            She called me names like she was a school yard bully; Gay, fat, stupid, lazy, smelly, pathetic, idiotic, a loser, a man with no backbone, not a man and a bad example to my son.
              She would throw a raging fit, screaming insults and stomping around, if I asked her why she bought something we already had.
              She would make embarrassing scenes in public by treating other people and me extremely rudely.
              She sarcastically demeaned my very nature and some of the qualities I am most proud of:  keeping my cool, being professional, being clutter-free, being quick, hustling and working hard.
              She would cruelly use my last name as a curse.
              She mocked and ridiculed my parents.  The same parents, who birthed me, cared for me, clothed me, fed me, loved me and who I loved and adored.
              She demeaned and constantly brought up my major decisions that I believed were the best for our family: investing in a rental income duplex, selling our house in the big city to move to the safe suburbs and getting a good job at a private company.
              Even the little things that did not matter, she found fault with and severely criticized.  How I: mowed the lawn, ate, chewed my food, brushed my teeth, showered, dressed, did the dishes, folded the laundry, used the bathroom and drove a car.
             There was always a sarcastic disagreement and eye rolling with whatever I said.  She would say that      I was not a man.    She constantly questioned everything I did.  She would lecture me for hours.  Sometimes the lectures would be all night long.    Sometimes she would scream at me and have raging fits.  She humiliated me in front of my children, the kid's teachers and coaches, her family, neighbors, store clerks and strangers.
           When I would proudly talk about an interesting project at work and how I solved it, she would find a way to criticize me for it and say I did not know what I was doing.
             She was always ripping into me about how much money I made at work and the benefits and demanded that ask for a raise and better benefits.
             Even if there were times she was not criticizing me, she was usually crabby and complaining bitterly about her family, her infrequent part-time jobs, her past jobs, people we knew, past wrong doings against her and the world in general.  Nothing was ever right.
            She spent a lot of time talking about her old boyfriends and other men.  One day she would complain how shabbily they treated her. The next she would tell me all their good qualities and how I should be more like them.  I hated her talking about other men and asked her to stop.  I never talked about other women to her.  
            She would have a lot of comments about how a real man would do things.  A real man would stand up for his wife no matter what she did or said.  A real man would make more money than I did.  A real man would demand a raise.  A real man should be able to take a little criticism.   

As You Can See from the above...My life was a living hell being married to a verbally abusive wife.

---
Learn more about verbal abuse here -

Patricia Evans Verbal Abuse Website

---
Is Your Wife Verbally Abusing You? Video
It's not possible to have a good life if your wife is verbally abusive.
A verbal abuser if going to think that she owns you.
Leaving your wife will be a horrible mess, so I recommend you prepare by learning more in my book.

Verbally Abusive Wife Video
I'm sorry about the quality of this video. There seems to be a lag between the video and audio.
Basically, there is no chance of you having a good life if you are married to a verbally abusive wife.

Verbally Abusive Wife Wrap Up

If you are married to a verbally abusive wife, the short story is you need to leave her.  But I know that she has you so beaten down, that you need some more information to make the biggest decision of your life.  Learn more about my book here - Leave Your Wife and Become a Happier Man with the 3 Step System.

A Happier Man

›
Verbal Abuse of Men
› Verbally Abusive Wife
The only way I could become the happier man I am today was by leaving my wife.  You might be in the same situation I was in.  I suggest you take a look at my book - Leave Your Wife & Become a Happier Man with the 3 Step System.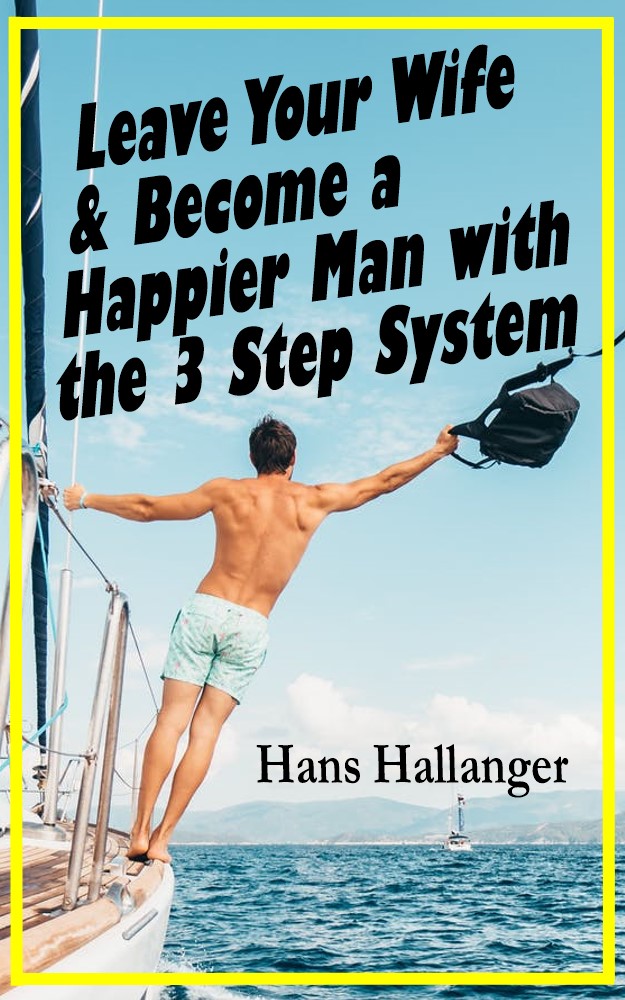 Click to go to learn more about the book
Share a Comment About This Topic.
Do you have a comment about this or something to add? Share it!