Very helpful
by Frank
(Braunschweig, Germany)
Hi,

you wrote everything any man needs to live how a man should live.

You wrote about leaving the own wife,.... I did it, too.

4 Children are left behind, and there are many times I am so sad about it.
But living together with my wife wasn´t how I imagined it when we got married.
We were young, but the differences are way too big.

Take on your helpful work; you can help others with it very much!!!!

Thank you!!!!

Greetings from Germany,
Frank
Join in and write your own page! It's easy to do. How? Simply click here to return to Leave a Reply.
The only way I could become the happier man I am today was by leaving my wife.  You might be in the same situation I was in.  I suggest you take a look at my book - Leave Your Wife & Become a Happier Man with the 3 Step System.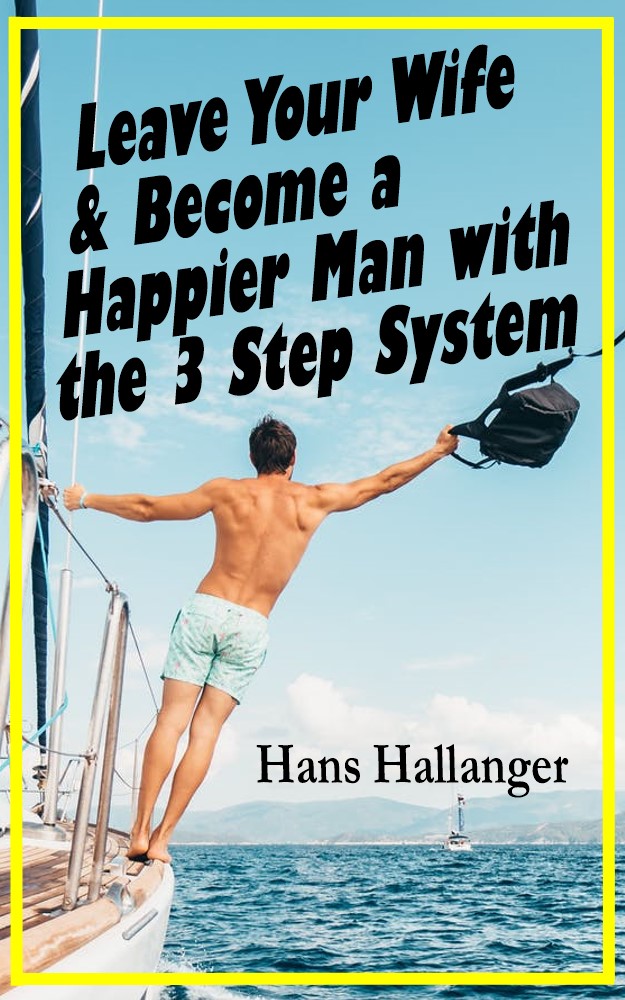 Click to go to learn more about the book
Share a Comment About This Topic.
Do you have a comment about this or something to add? Share it!