How to Get Organized for Christmas

Get organized for Christmas and have a better, less stressful holiday season.  There is a tremendous amount of self imposed, family and societal pressure to make everything "special" and "perfect."
Extra events, extra shopping, extra parties, extra gathering...it is all extra and all extra difficult.
Plus it gets dark early and the weather in much of the world is getting terrible.
Christmas shopping can be mentally demanding and physically draining. The bad weather, long lines, crowded stores and trying to decide what to get for people is really hard.No wonder there is so much stress.
I have chosen to step to the side of all this stress.  I still have a nice Christmas holiday season, but I do it my way.  Stress-free and relaxed. 
You can too.

Here are some of my best ideas to make the Christmas holiday season easier on you.
Get Organized for Christmas
Main Ideas

Make Lists all Year Long

Make a list of ideas for whomever you buy for all year long. Keep this list handy and take it with you when you go shopping. Do not rely on your memory or just random looking. It is easy to think of what you want and need. The hard part is thinking about what others want. Making a list at home is the best way to start.
When you are with each special person in your life, that you buy gifts for, take note of what they seem to want or need.  Often, they are too close to it to event know what they want.  You, a person close to them can see it if you are observant and open to being curious and thoughtful.
I don't always get this right, but some years the gifts I give people have brought them to tears of happiness.
This is so special when it happens.  You will feel good for years and so will they.

Create Lists for Each Person

As you buy gifts create a separate list for each person. The list will include what you bought, the cost of the item and the total spent on each person. This is really the only way to keep track of the number of gifts and how much you are spending.
It makes it fair and you know when you are done.  My ultimate goal is to be done with this.  I feel no need to keep shopping endlessly.

Without this list you will end up spending a lot more money than you can afford and you may end up getting too much for some people and not enough for others.
Being unfair to the special people is usually done inadvertently because you did not keep track.  Not because you don't like someone as much as someone else.  But the someone else will take it that way.
So keep your get organized for Christmas lists for everyone you buy for.

Wrap and Label the Gifts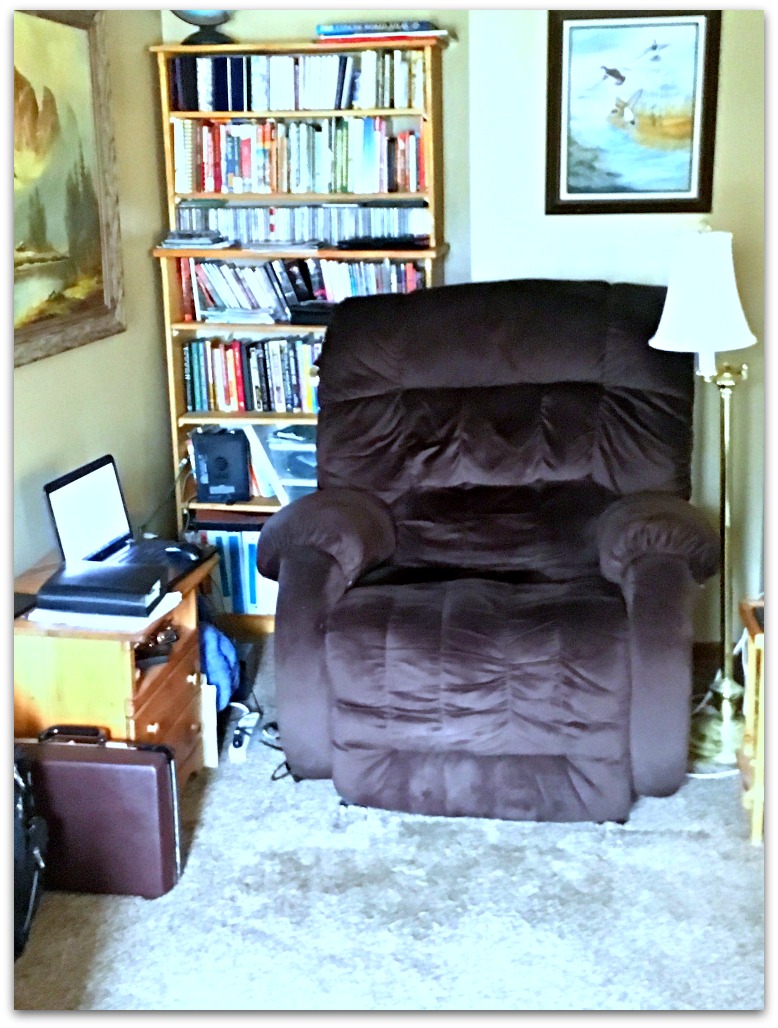 I'd rather be sitting here than wrapping gifts
Wrap and label the gifts within a few days of buying them. It does not get any easier the longer you wait.
In fact, it gets more and more maddening to have a stockpile of gifts to wrap a the last minute.  Just do it as you go and get those wrapped gifts under the tree so you can get organized for Christmas and enjoy seeing the wrapped gifts.
I find it totally demoralizing to have a stack of gifts to wrap when I would rather be relaxing in my recliner with my feet up, nice coffee by my side and my computer on my lap.

If You Are Traveling

If you are traveling somewhere with a lot of gifts, seriously consider getting things as small and light as possible. Small gifts like envelopes with cash or checks are the best. Next best are gift certificates to places you know the person loves or uses. Jewelry is still a great gift for all the females you buy for. Small and light and they love it.
Smaller gifts are even better for gifts you do not travel with. Hauling big things into the house, hiding them from the kids until Christmas and then lugging them out on Christmas Eve is a lot of work that you might not even have time or energy for.
One year I seriously injured my back hauling a ping pong table out of the basement by myself.

Preparing for the Christmas Season

Doing all this Christmas shopping means you will need more time. You will have to cut out some of your other activities. This is one of the reasons people get sick and stressed out at Christmas. They add the Christmas shopping to an already busy schedule. You need to subtract as much as possible from your schedule.
Get organized for Christmas by getting your life in order, get organized for winter and prepared for winter so you don't hate December.
Its winter time so you need to have your car ready for winter. You need new tires and winter wiper blades. You need windshield scrapers and brushes. Taking care of the most important things like your car is the best way to stay safe while you are doing your Christmas shopping.
The best way to start the holiday shopping season is rested, healthy, with your bills paid up and with extra time in your schedule.
Get Organized for Christmas
Make a List of What You Want

Now is the time to create a Christmas list for what you want for yourself.
Yes...YOU.  Make your desires part of your get organized for Christmas plans.

You deserve to get nice things too.  You matter. 

It is right after Thanksgiving as I write this and I went to my moms home for Thanksgiving dinner.
The talk will eventually get to what we want for Christmas.This goes on at every family across the world. People want to know what you would like for Christmas.
With that information they can go shopping with those ideas in mind rather than having no clue.Most of the time, when asked, "what do you want for Christmas?" you will say, oh I don't need anything, I am fine, I have everything I need, whatever you want to get is fine.
This is not the right answer.
This is not helping the person who asks at all.
Instead of making their gift buying easier by getting something you really want or could really use or really need, they have to spend a bunch of time thinking about what you would like and then a lot of time in the stores looking at all kinds of things trying to decide.
Why put people through all that stress?
Why not just give them a short get organized for Christmas list of the things that you really want, or that you really need? 
This way everyone is happy.  They get the less stressful holiday shopping for you. Instead of combing through the stores and trying to remember what you have and don't have, they just go out and get what you said. You get something that you really want or need that was on your list.
You both win.
Here is my my Christmas list from a few years ago is to give you an idea
2 matching floor mats for my kitchen. One mat for the sink and one mat for in front of the patio door.
Flatware, set of 8. I have plenty but they are old, non matching and stained.
Set of pots and pans, especially a flat pan. I had to throw out my flat pan, it was ruined, and the others are scratched.
Digital camera. Just a small, inexpensive one is fine.
Outdoor mat for wiping feet in front of my door.
2 electrical power sticks.
Rectangular baking pan.
Pizza pan for the oven.
Multivitamins.
This is just a simple list that anyone could shop for me. Each item will not cost that much. These are all things from my master lists that I really want.
These items are satisfactory in any number of ways. It does not matter the color, style and that type of thing so much. Clothing is difficult to buy for others, for example.
Creating this simple get organized for Christmas list will help you and help the people that want to buy you a gift. It is an easy, fun thing to do that makes everyone's life a little easier.
Get Organized for Christmas
Lists for Your Kids

Creating get organized for Christmas lists for your kids is one of the best ways to make sure you get them some of the things they really want.
Making Christmas special for your children is one of a parents biggest priorities.

The last thing you need is to be rushing around from store to store wondering what to give to them. Then, because you did not create lists of what they wanted, they are disappointed with what they received.
Have your kids make out a detailed list of what they want. They will be happy to do it. Ask them what they are interested in when you are shopping with them. Then just write it down right then. Always have a pen, pencil and paper with you.
It is so much nicer and satisfying to see your kids reaction of pure joy when they get some of the things they really want.  In fact, you will remember those moments yourself for years, maybe forever.

Make your get organized for Christmas revolve around making it nice for your kids. Seeing the disappointment on their little faces as they pretend to like what they received is is heart breaking to a parent. Try to get them something they want.
The better way is to sit down with paper and pen and make detailed lists of what they want.
---
From Blackdragon
Interesting article.  My favorite quote that has to do with Christmas -
He (his dad) would give me the usual false, left-wing Societal Programming about how money doesn't make people happy. Even as a child I knew this was demonstrably untrue, since the parents of my more wealthier friends always seemed to be happy, and my parents, while they were good people and good parents, always seemed stressed out.
---
The easiest way to find out what your kids want is to ask them and then write down the answer on a get organized for Christmas list for each child. I will create a one page list for each child that I keep in my Planner Book.
I also like to take them to the stores with me and we browse around. As they are looking and we are talking I write down what they want. I always take a paper and pen with me when shopping and write it down. I do not want to go by memory.
There are 3 main reasons for taking the pen and paper
Kids usually have quite a few things they want.  Sometime the things they want are quite obscure and hard to remember.

I do not want to re-buy something they already have.  I am not into wasting money on things we already have or the waste of time to return things.

I have a lot of other things to remember, I do not have to think about gift buying that hard.   This is not one of my highest priorities.

I want to make it easy on myself.Then when I am home, I transfer the information from my list to my Planner Book Christmas list for each child. This way I can know more precisely what they want, and can keep track of the number of gifts and costs to keep it fair for each child.
The look of happiness on their faces when they open their gifts and it is something that they truly wanted makes this list making so worth it and so special.
Get Organized for Christmas
Make Lists for Everyone

There is always so much to do during the holiday season. It seems there is no end to the number of people we need to shop for. Family, friends, teachers, co-workers. The list goes on and on.
It is all extra.  Extra shopping, extra parties, extra food, extra decorating, extra everything.

The best way to deal with the stress of all this gift buying is to create organized Christmas lists for who you need to shop for and a list for each person.
Start out by listing all the people you need to buy a gift or gifts for.
Here is a typical list to get you started
Your son
Your daughter
Your spouse
Your mother
Your father
Your sister
Your brother
Your grandmother
Your boss
Your best friend
Your extended family name exchange
Your kids teachers and coaches
Look at all those people. You may be a grandparent with 20 grandchildren or more. No wonder there is so much stress during the holidays.
The next thing you will do is on a separate page for each person listed above, is write down your ideas for what those people might like. You would also write down on this page your budget numbers for how much you can afford to spend.
Also write down the budget number on the list of people so you can add up how much money you are going to go through this holiday season.
It would be best to find out what the people closest to you really want. Your kids especially.
There are typical gifts that work well for people you do not know that well such as teachers, coaches and bosses. These things include all the various food type gifts.
The food types of gifts are nice because the person just eats the gift and does not have to store the item forever. Even if they do not like the food type gift, they can re-gift it to someone else.
Nuts, chocolate, cheese, crackers, coffee, cookies, candy. Even if the person is on a strict diet, allergic, or hates the food you gave, they probably can make use of the food gift. They can bring it to parties they go to. They can re-gift it. They can just enjoy it. It is better to give something that will be used up and then the container can be thrown away.
Without creating lists for everyone you buy for, your life during the holidays will be filled with stress and anxiety. You will spend too much on some people, not enough on others and your life will revolve around this gift buying.
Get organized for Christmas with these ideas and lists and make your holiday season much easier and stress free.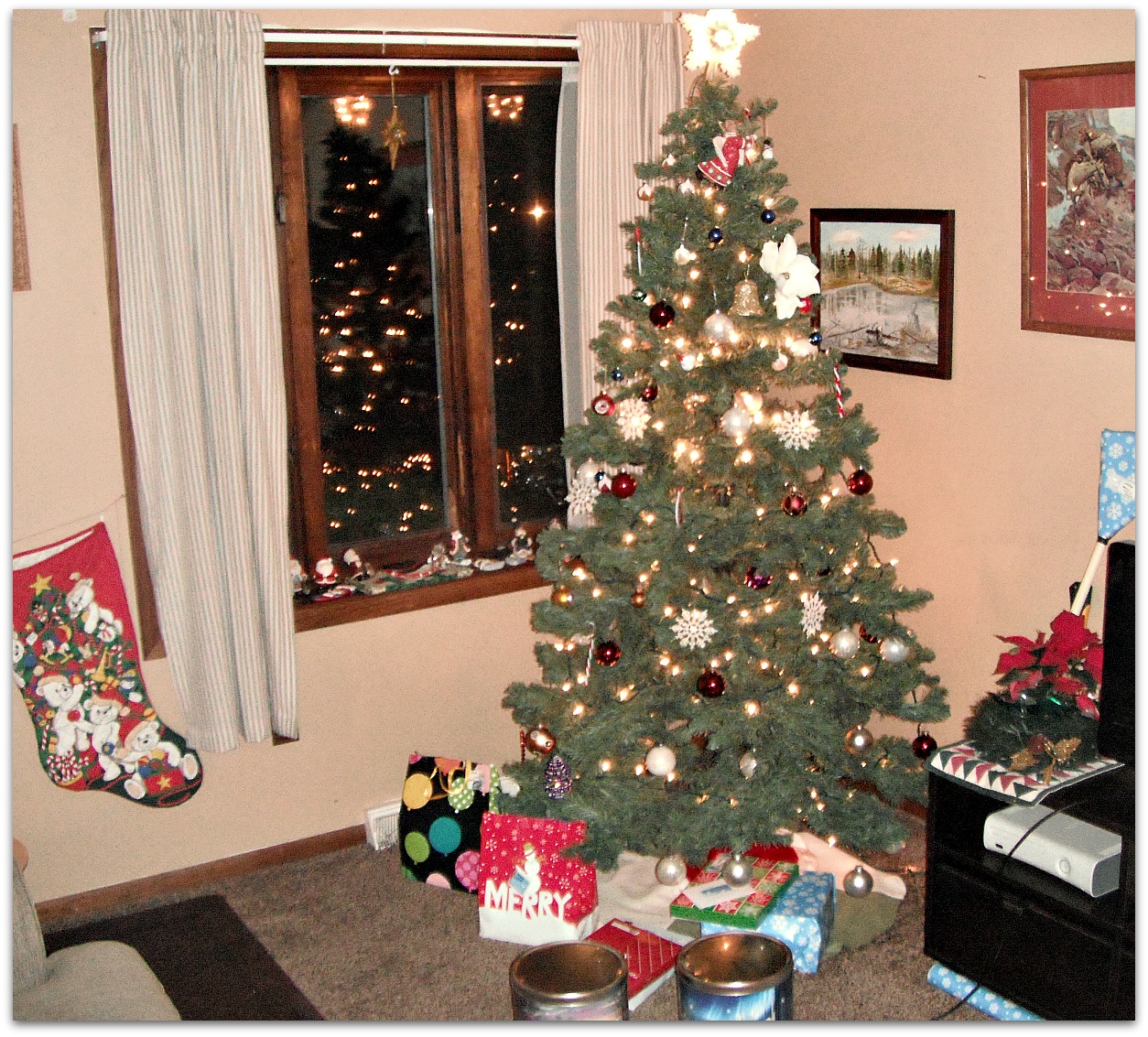 Get organized for Christmas with a beautiful tree
A Happier Man

›
Why Get Organized
› Get Organized for Christmas
The only way I could become the happier man I am today was by leaving my wife.  You might be in the same situation I was in.  I suggest you take a look at my book - Leave Your Wife & Become a Happier Man with the 3 Step System.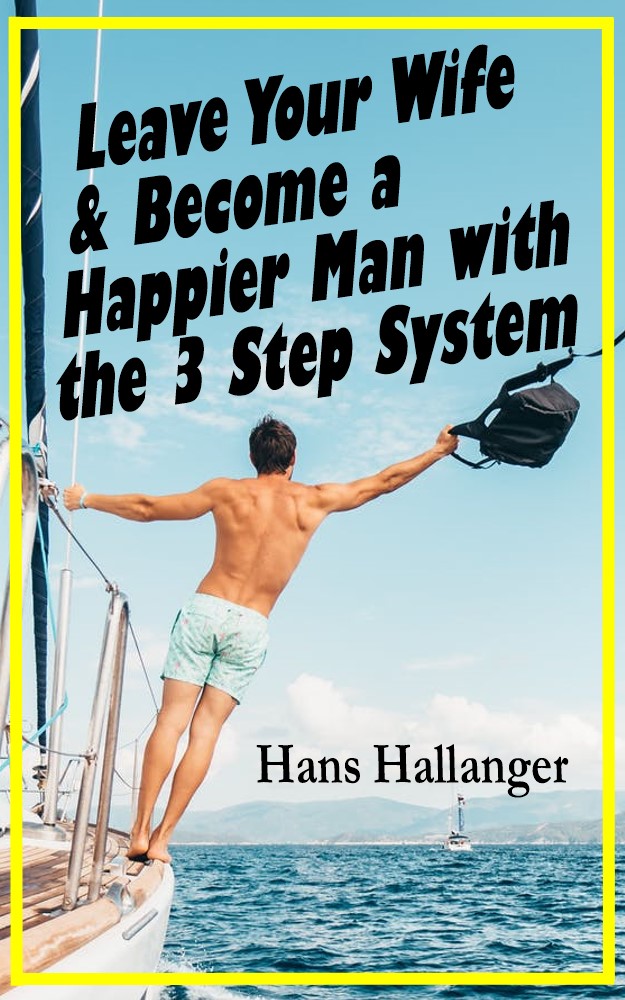 Click to go to learn more about the book
Share a Comment About This Topic.
Do you have a comment about this or something to add? Share it!