Great article
by Brett
(St. Louis, MO)
I recently broke up with my fiance and came across your article from a google search. I found it peaceful since I am trying to adapt to the single life.

Just find a woman, love her, and everything will be magical in your life. At least that is the false bill of goods men are sold. Relationships are probably the most over-rated fairy tale sold to Men.

I think about my Great Grandparents and the relationship they had. They were fully devoted to each other. My Great Grandmother was a hard worker and made sure everything on the homefront was taking care of. All my Great Grandpa had to do was earn a living to support the family. Divorce was considered a disgrace so there was a strong incentive for both parties to make things work out.

Fast forward to today. Thanks to the feminist movement I have seen women that do not know how to clean or cook. There is no fault divorce. A woman can decide she is bored with you, sleep with another man, and she is entitled to half of your assets and your future income. Women abuse the power of government for their own benefit while Men sit back and allow it to happen.

I think your content is overall strong and I feel like if you continue to put in the effort you could really build this blog up.
The only way I could become the happier man I am today was by leaving my wife.  You might be in the same situation I was in.  I suggest you take a look at my book - Leave Your Wife & Become a Happier Man with the 3 Step System.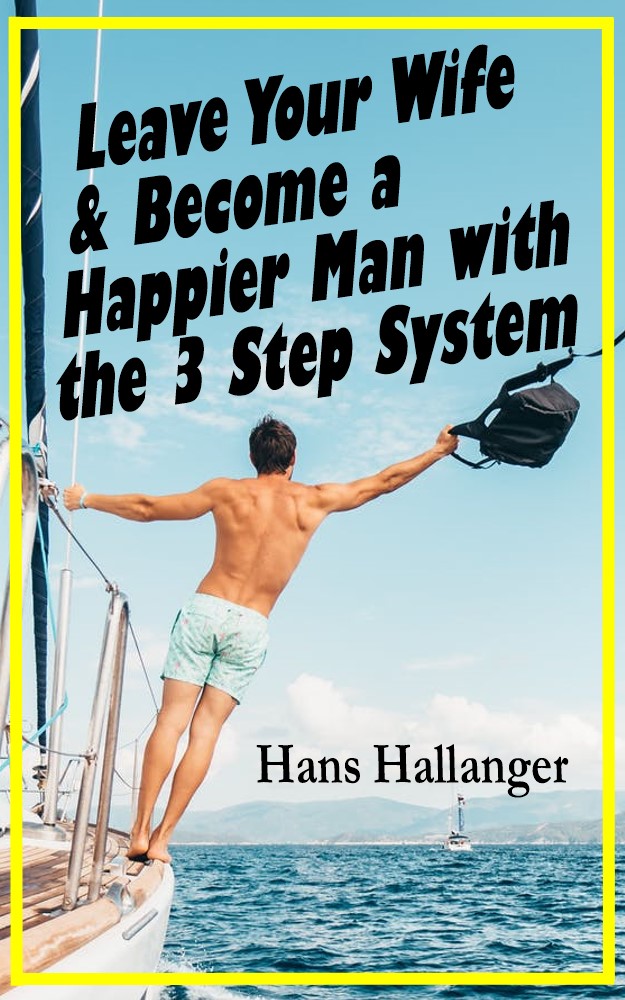 Click to go to learn more about the book
Share a Comment About This Topic.
Do you have a comment about this or something to add? Share it!