Happier Drinking Beer

I am happier drinking beer.  I had a very uptight, sheltered life as a child and teenager.  I don't think I would have had any fun without the help of alcohol and second favorite drink...beer.
Coffee is my first love, but beer is a close second.

My first beer was Miller.  Just plain Miller.  It was so good, from the first sip.  I tried a variety of course and always drank what was available.
In college I drank a lot of Old Milwaukee.  It was cheap, and if cold, very good.  We'd have it in the dorms and the houses we lived.
I still tended to order Miller when out in a bar.
Toward the end of college and my early 20's the beer of choice was Miller Genuine Draft.  It tasted good.  These were my heaviest drinking days, so I drank a lot of this.  So much, that I can't stand the taste of it anymore.
Throughout my marriage I rarely drank.  My marriage was not fun.  The two go together.
When I left my wife I started going out again and drinking beer.  Coors Light, Miller Light, Busch Light, Bud Light, Heineken Light and Michelob Light are all good alternatives.  I'm happier drinking beer, whatever the beer.  But light please.

But my favorite is Miller 64.  I just have not strayed from my Miller roots.

Why I am Happier Drinking Beer

Starting to drink was one of my wise decisions.   It helped me to loosen up and live a freer, happier life.

From that article -
"I started drinking beer in the spring of my junior year. Some friends invited me to a a drive in movie in a city 45 miles away. I was surprised they asked me to go with and even more surprised when my parents said I could go.

The guys had some beer and offered me one on the drive.  I had one, then 2 then maybe one of 2 more. The cool beer tasted great immediately and I was able to loosen up for the first time in my life. I was able to joke around with the guys and have some fun.

The movie was even better.  I was buzzed for the first time in my life.  Everything is a little fuzzy.  We did not really watch the movie, more walking around, meeting other kids, fooling around.  I even met a girl and we kissed. This was the first time I had ever even kissed a girl.  It was actually more of a fiendish make out session than a quick kiss.  It was a fantastic night for me.  The best of my young life."
Happier Drinking Beer Even if People Say You Shouldn't

Drinking is demonized, but for most of us, it is a great tool to use to lose our inhibitions enough to have some semblance of a good, relaxed life with a few laughs.  I often think back to that wild night I had long ago and wonder if I hadn't had that experience would I have ever had any fun at all?

Even now, most of my best memories all happened because of drinking.  So much laughing, so much joking around, so many wild times, so many girls met and even so much deep discussion.

I was a very sheltered, uptight type of person. I was not very good at having fun. I would say at that time that I was terrible at having fun. I was shy, self conscious and serious. I was not a happy-go-lucky person to be around, just serious and spent a lot of time unhappy.

Drinking helped to change that. I started to have fun. Not always, because being overly serious is a difficult condition to get past. I became a fun loving person at times. I even consider myself a guy who likes to party. I do not have any hangups about drinking.

Happier Drinking Beer While Partying Like a College Kid

I avoid drinking when I drive and I minimize it so that I can take care of my responsibilities. But going out and drinking is just such a great part of my life. It is the fun part, the wild part, the part I look forward to the most.
I still hit it hard from time to time.  Not every weekend.  Not even every month.  But just enough to have some wild fun and some real laughs.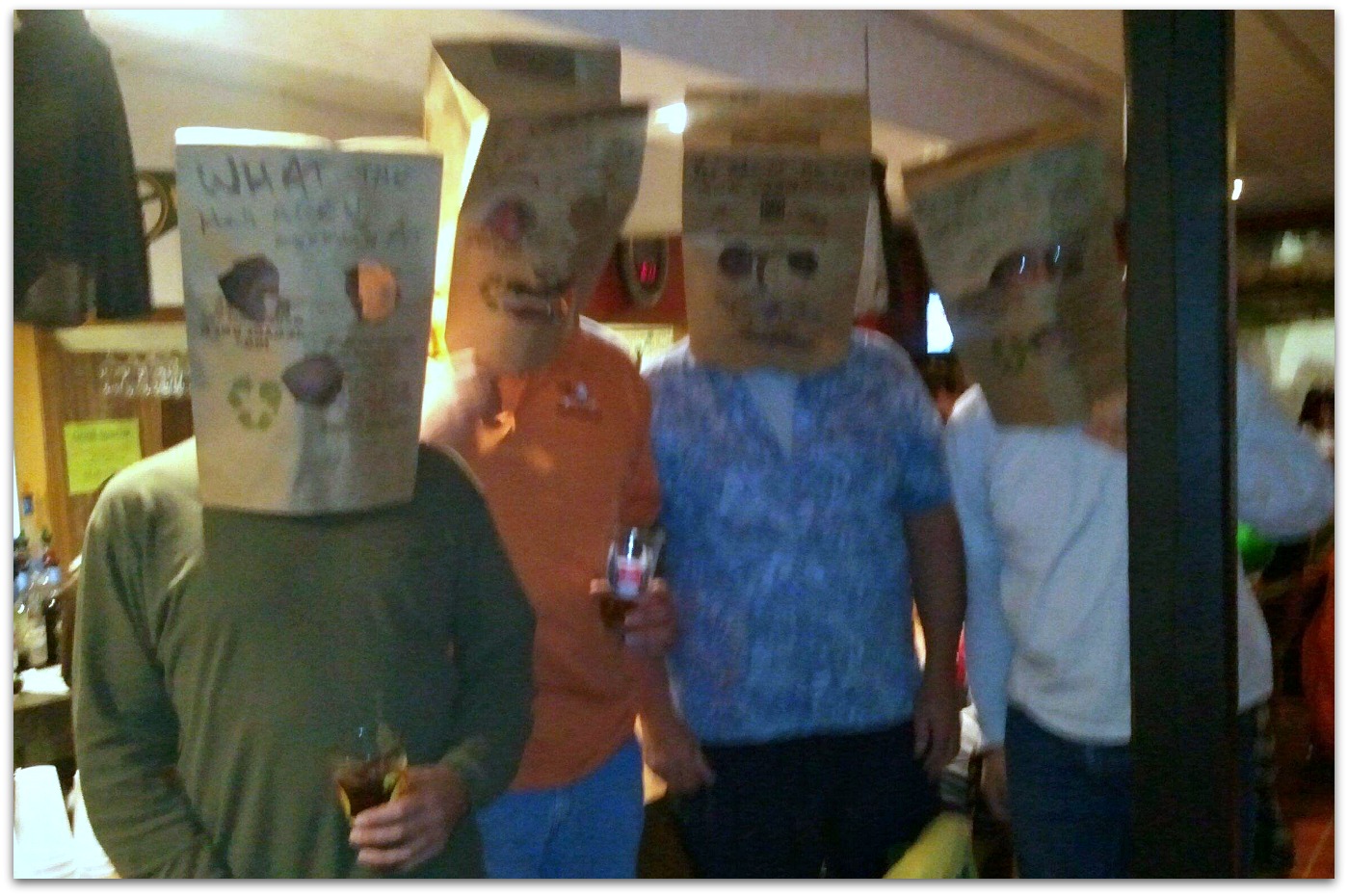 Halloween Party 2015
---
From Mark Manson
The good and bad of it

---
Why You Will Be Happier Drinking Beer than Harder Drinks

Beer is better because it fills you up before you drink to much.  It is easier to remain in control.  You get a nice buzz, but you get too full to go over the edge.
Although you can tip over the edge with beer.  I have a few times.
But mostly I drink beer, feel good, laugh it up, enjoy the drinking camaraderie and don't end up in  a drunken mess at the end of the night like the hard liquor drinkers.
You don't black out, run from the law, get arrested or have the wicked bed spins like from too many shots and mixed drinks.

My choice is to stay with low carbohydrate light beers.  They are refreshing, almost like water.  You can avoid that bloated feeling you get from regular beers.  Plus they taste so good.  A side benefit is that they have less alcohol, so you won't get so drunk or wake up with the dry mouth and bad hangovers.
This is your life.  If you need some beer to be happy, drink some beer.

A Good Old Beer Drinking Song

Tom T. Halls Lyrics to "I Like Beer"

In some of my songs I have casually mentioned
The fact that I like to drink beer
This little song is more to the point
Roll out the barrel and lend me your ears
I like beer it makes me a jolly good fellow
I like beer it helps me unwind
And sometimes it makes me feel mellow
(Makes him feel mellow)
Whiskey's too rough, champagne costs too much
Vodka puts my mouth in gear
This little refrain should help me explain
As a matter of fact I like beer
(He likes beer)
My wife often frowns when we're out on the town
And I'm wearing a suit and a tie
She's sipping vermouth and she thinks I'm uncouth
When I yell as the waiter goes by
I like beer it makes me a jolly good fellow
I like beer it helps me unwind
And sometimes it makes me feel mellow
A Happier Man

›
Happier Lives
› Happier Drinking Beer
The only way I could become the happier man I am today was by leaving my wife.  You might be in the same situation I was in.  I suggest you take a look at my book - Leave Your Wife & Become a Happier Man with the 3 Step System.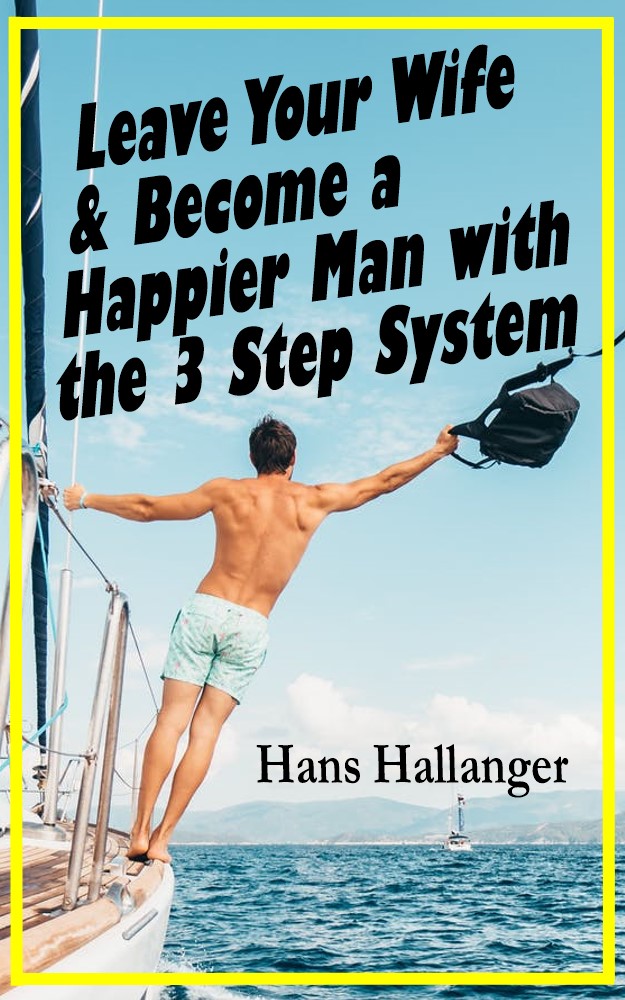 Click to go to learn more about the book
Share a Comment About This Topic.
Do you have a comment about this or something to add? Share it!