Happier Men Are Important
to Making the World a Better Place

Happier men are important.  The world only changes for the better as men become happier.  It has always been this way.  It will always be this way.

The happier men are and the more happier men there are, the better off everyone is...women, children, older people and other men.

You cannot expect the world to be very good if vast numbers of men are not happy.

Happier men, organizing themselves, creating things of value and working productively with women and other men get it all done.

They will happily work hard taking care of themselves easily so they are not a burden on others.  They will happily take care of their wives and children.  They will take care of their extended families. And they will willingly take care of whatever else they have within their capacity...their church, their groups, their friends and neighbors, their communities and their countries.
Basically, the world.

We all need these happier men.  They make the world a great place.
And on the converse, what we don't need are unhappy men.  At a minimum, they are a drain on everyone else.
At a maximum, they can create havoc and destruction on a massive scale.
Unhappy Men Create Enormous Problems

The majority of the problems in the world are caused by men.
But the majority of the good things in the world were created by men.
Quite a problem actually, until you realize which of the men create all the problems and which provide the solutions.

Most men are quite decent and will happily go about living productive, decent lives if given the chance.
But our rulers behind the scenes (mostly a few cruel old, but sometimes young,  men and a few terrible old women) create the problems.  They manipulate, lie, coerce and direct the problems for their means, not our happiness.
If the rulers were concerned with our happiness, they would not be doing what they do.

Focus on You Being a Happier Man

Since we cannot count on our leaders to guide and assist us toward the happier life that is our birthright, we have to do this ourselves.
First by understanding it is OK to be happy, as I discuss in this video -

And then by focusing the bulk or your time, attention and energy on actively doing things that make you happy.

Things That Make Me Happy

Plenty of money and low debts

Being a successful dad and spending time enjoying my adult children
My family
My friends
Beautiful ladies

Keeping a great attitude
Acting faster to deal with problems

Good health
Plenty of sleep
Simple entertainments - meals out, coffee shops, movies, watching pro football,  a bit of watching other sports, walking and exploring.

Good food
Partying
Traveling
Enjoying content at the tips of my fingers

You'll notice that all of the above is mostly just one man, me, working on himself and enjoying himself with a small number of people to make his own little world better and in the process making himself very happy.
You cannot make the world a better place if you are not in a better place first. 

Happier Men Are Important Conclusion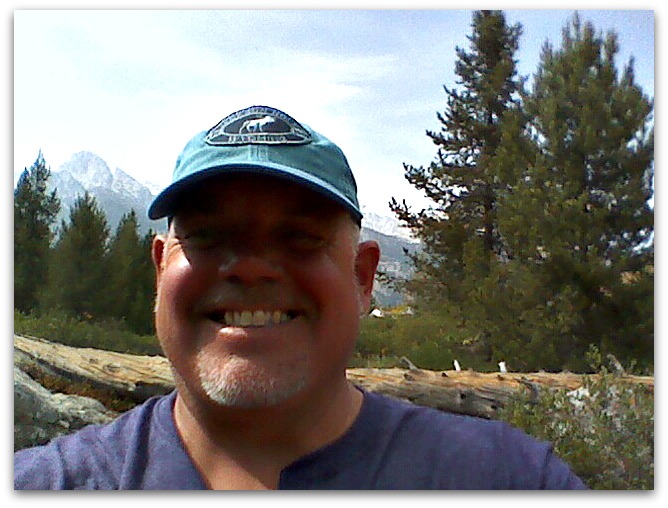 Me, happy as can be on a trip to a beautiful location
Happier men are important.   Start with yourself.  Do more of what makes you happy and ruthlessly cut out what doesn't.

A Happier Man

›
Be More Masculine
› Happier Men Are Important
The only way I could become the happier man I am today was by leaving my wife.  You might be in the same situation I was in.  I suggest you take a look at my book - Leave Your Wife & Become a Happier Man with the 3 Step System.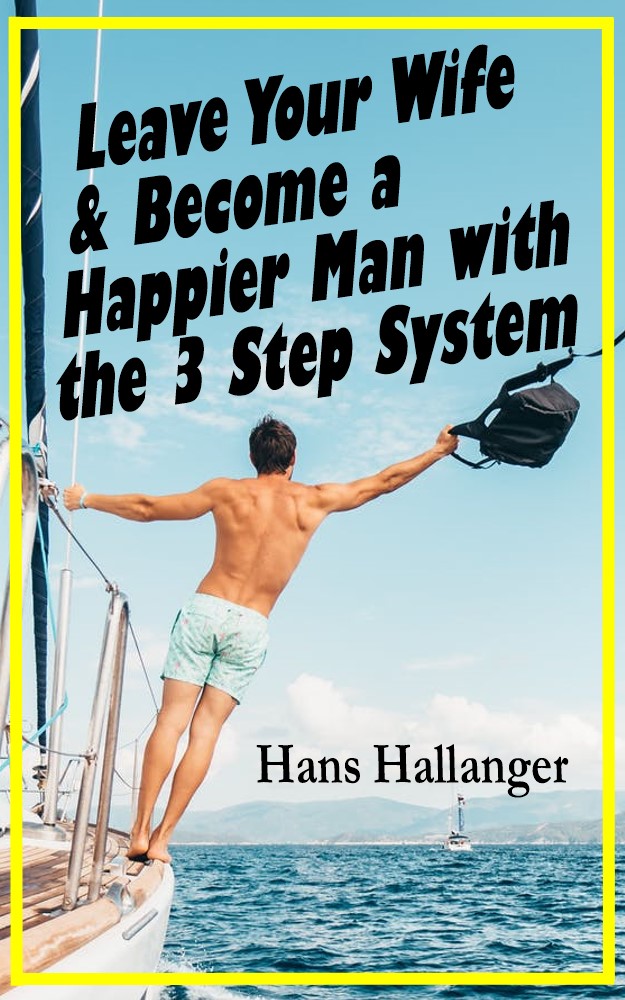 Click to go to learn more about the book
Share a Comment About This Topic.
Do you have a comment about this or something to add? Share it!