Weight Train Safely

There is a way to weight train safely.  I love weight training and the effects on my body and life even though I have suffered some frightful injuries.
Right now I am still suffering with elbow problems from doing lying triceps extensions.  It's been over 3 years and my elbow is still not quite right.

I've tweaked both knees from squatting and leg presses.  This usually goes away if I rest my knees for long enough.  I do not have persistent knee pain.
I've hurt my hips from some type of lifting.  I'm not sure if it is from squats.  Right now my hips feel good. 

I've strained my back from deadlifting and box squats.
I've wrecked my shoulders from bench presses.
I've hurt my wrists from all types of movements, bench presses, shoulder presses and curls.
I've hurt my neck and upper back from shrugs and squats.
So, yeah, a lot of pain and a lot of suffering.
You'd think I'd be against something that has given me so much pain and so much suffering.
But I'm not.
Weight Train Safely & Get the Benefits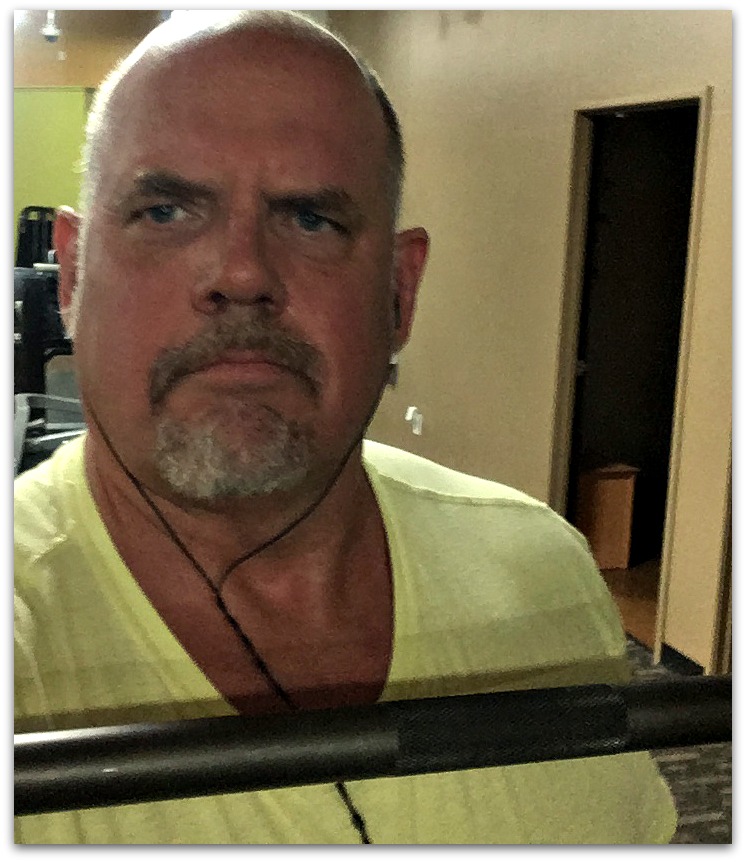 I think I look sexier
The effects of weight training are just too good to ignore.
You will feel better trained.
Your muscles get big, powerful, making you look and feel good.
A few more benefits

A big, masculine, muscular body taking up a lot of space

A thick back making you able to absorb punishment
A big chest filling out your shirt

A sexier look
A flatter belly
Powerful looking
Enormous strength
People don't mess with you
Respect and fear
Confidence
Boldness
Perseverance
What I am against is overdoing the weight training until I get hurt.
Why You Might Get Hurt Weight Training

It is not
Because weight training is only for some people

Bad luck
That weight training is inherently dangerous
Because you should be lifting light weights with high reps
It is because you overdo it.
That is the biggest problem.  Overdoing it.
Just like overdoing it is always a mistake with everything.  Working, eating, smoking, drinking, drugging, taking care of others, whatever. 
Weight training is even more unforgiving than those things, except drugging.  But I am talking about more wholesome activities.

Ways to Overdo the Weight Training

Doing too many work sets.  Focus on ONE heavy work set.

Getting tired from too many warmup sets and reps and then being too fatigued to do your work set properly.

Doing too many reps and getting sloppy at the end.

Doing too many exercises, resulting in too long of a workout, and being so tired at the end of your workout that the only thing you accomplish will be becoming exhausted and potentially really hurting yourself.

Doing cardio before the weights.  Maybe a little cardio at the end of the weights and mostly on the days you are not weight training.

Doing too much cardio in general and always feeling rundown and beat.  Weight training is a more effective way to get and stay fit anyway.

Doing exercises with poor form because you have not taken the time to learn proper form.  You see this a lot, like I do.  People swinging weights around wildly and putting themselves into danger.

Doing dangerous exercises.  Some exercises just have no place in anyone's routine.  Some of the worst are upright rows, behind the neck presses, reverse grip bench presses and very wide grip bench presses with your elbows flaring out to your sides.
Not keeping your shoulders down and tight for all exercises.
Not keeping your lower back arched and flexed for all heavy movements like overhead presses, squats and deadlifts.
---
Weight Train Safely from Starting Strength
Favorite quote -
Here's the critical point: fatigue produces sloppy movement, and sloppy movement produces injuries. A set of 10 gets sloppy at about rep number 8 or 9, unless you're an experienced lifter, and even then it's damned hard to hold good form on the last reps of a high-rep set. A set of 5 ends before you get fatigued – 5 reps is an interesting compromise between heavy weight and higher reps. Unless you're a heart/lung patient, 5 reps won't elevate your breathing rate until after the set is over, but a set of 10 will have your respiration rate elevated before the end of the set.
Favorite quote -
In fact, the vast majority of the studies on the subject show a decrease in power development if stretching is performed prior to the movement being tested. Stretching does not prevent injuries, and it doesn't increase performance. The full-ROM barbell exercises constitute their own stretch, and if you are already flexible enough to execute the barbell movements over their full and effective range of motion – and if you are not engaged in a sport that challenges your existing ROM during the movement patterns used in the sport – then you are sufficiently flexible to train without stretching. Stretching need not, and in fact should not be a part of the warmup, because it's a waste of your time.
---
Doing good exercises but that are not appropriate for you.  Some are good for others, but if your body resists and you cannot do it, don't.

Trying to force your body to look a certain way and unrealistic expectations.  This is the cause of much of the problem.

Trying to get lean and big at the same time.

Thinking that obtaining the results of chemically enhanced athletes and models is achievable without chemicals
Pushing yourself unmercifully.  If it feels like you are going to get hurt, put the weight down.  You may need to leave the gym immediately.

Lifting in an unsafe manner without racks and pins to catch the bar if you miss a rep.

Not using collars and letting the weights slide around causing instability.
Using a too long range of motion.  Some of the chest movements like flys, pec-deck and cable flys tend to get your arms way behind your body.  This is a huge mistake.

Stretching before you train.
Videos Explaining How to Weight Train Safely

Do NOT Weight Train Too Often

Weight Training Safety Tips

Weight Training Frequency for Older Man

Push Yourself But Within Reason

One Heavy Set Instead of Multiple Sets

Weight Train Safely Wrap Up

That is a lot of items to remember to weight train safely.  The main thing is to learn the correct lifts and focus on a few key movements each day you train.  Don't train too often.  You should feel good from training, not hurt.
A Happier Man

›
Happiness and Health
› Weight Train Safely
The only way I could become the happier man I am today was by leaving my wife.  You might be in the same situation I was in.  I suggest you take a look at my book - Leave Your Wife & Become a Happier Man with the 3 Step System.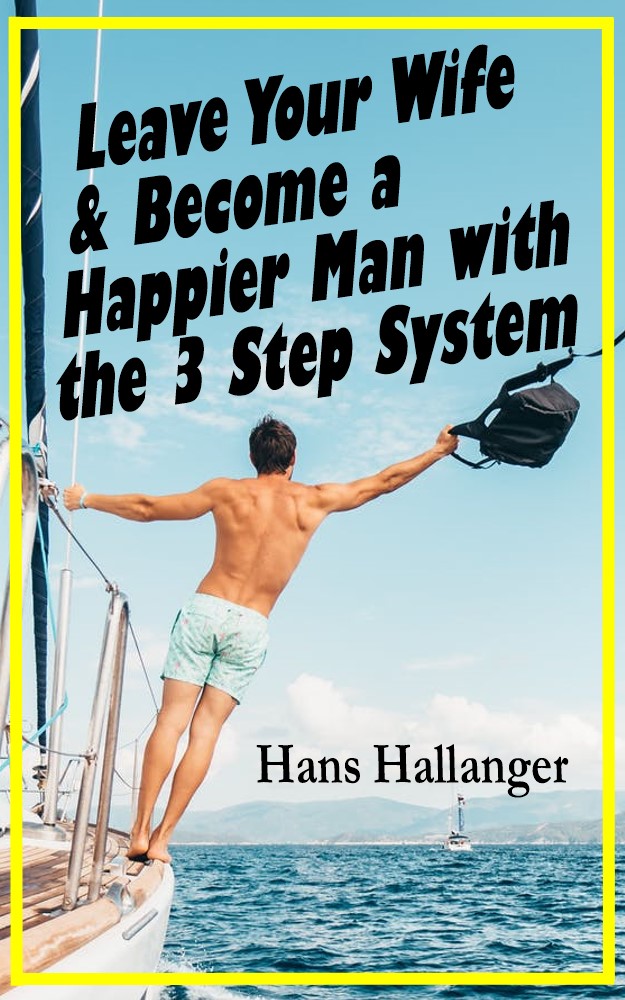 Click to go to learn more about the book
Share a Comment About This Topic.
Do you have a comment about this or something to add? Share it!
What Other Visitors Have Said
Click below to see comments from other visitors to this page...

Try One Heavy Set instead of 5 by 5

I'm gonna give one heavy set a try, feeling fatigued with the ole 5x5 it's really not worth it!