Why to Move

Why to move?  I'm moving in less than a month.  I can hardly wait.  I'm consumed with moving.
It's hard to write.  It's hard to exercise.  It's hard to go out.  It's hard to go to work.  Everything is hard for me now because I want to get moved to my new place and start my new life.
All I want to do is reduce my stuff, pack what I'm keeping and get that stuff into my new place and new life. 

All that is good as far as I'm concerned.  It's my life and I have decided that the location I am moving to is perfect for me.
Why to Move - Location

Where you live is extremely important.
Where you are at is critical to how you live your life, your security, your ease of life and  your happiness.
My new place has tremendous advantages over my current place.
It is closer to
My job

The school my daughter is going to attend

Gas stations

Grocery stores

Multiple retail stores that I go to anyway

Restaurants

Bars

The freeway

A nice, fun, interesting downtown

A very large city

A huge city

A bike path

Sidewalks

The airport
I'm continually frustrated now by how long it takes to do anything.  Getting a few groceries takes a long time.  The only way to save this time is to do my errands after work on the way home.  This problem has been exacerbated for the last 6 weeks because I have to hustle to the chiropractor every day after work.  So I cannot stop.
I want to be able to leave my home, get in my truck, and do something within a few minutes.  That is the goal.
I also want to have new places to walk.  I've been over my current area for years.  I'm bored with it.

Why to Move - Type of Place

I have to live simply.  I hate complicated living.
The larger the home, the more space, the more floors, the more rooms, the more outdoor space, the more complicated your life becomes.
The place I am in now is larger and being larger, we have filled it  up.  I hate that.
Plus it has a yard to maintain with enormous amounts of leaves to deal with from the neighbors trees and a big driveway that needs to be cleared of snow and ice all winter long.
The new place has driveways and grass areas.  But someone else takes care of all that stupid, inconvenient work.  Not me.

Moving to a little smaller place forces you to get rid of excess.  You have to make decisions.
All that is very good for simplifying your life.
The new place is all on one floor, although it does have a flight of stairs to get down into it.  So this might not be my last move.
It has a patio, gas fireplace, washer/dryer off the kitchen and 2 full bathrooms. The common area has a pool.  It should be perfect for this time of my life.
But I will make the best of it even if it is not perfect.  The savings in time and convenience will be enormous.
Saving my precious time and reducing frustration is my huge why to move reason.

Why I Moved to the Place I'm Currently In

We moved (my wife and 2 kids) moved to this city 15 years ago.  We left a large city to get into a safe, suburban city for our 2 kids and the good school system.
That was a good move.  This was our why to move reason 15 years ago.

The area is safe.  No crime.  No problems.  Safe and easy.
The schools are good.  They're safe and my kids have been educated well.
They have learned things in high school that I was not even aware of until college.  The schools pushed them to study and forced them to manage their time and understand the material.
All that is what you want from a school.
I did not really see the leftward leaning of the school that much.
This school is in a rightward leaning area with many high-income professionals and business leaders generously donating huge amounts of money to the school to make it a world class school with world class facilities.
I consider moving here one of my greatest moves as a father.
My kids have thrived here and we have not had any problems with other people.  The only problem person we had to deal with was their mother (my wife and now ex-wife).
The kids have had lots of fun with friends here and have developed some good friendships.  Maybe they will carry forward their entire lives.  I still keep in contact with my good friends from high school.

Why to Move - Moving Tips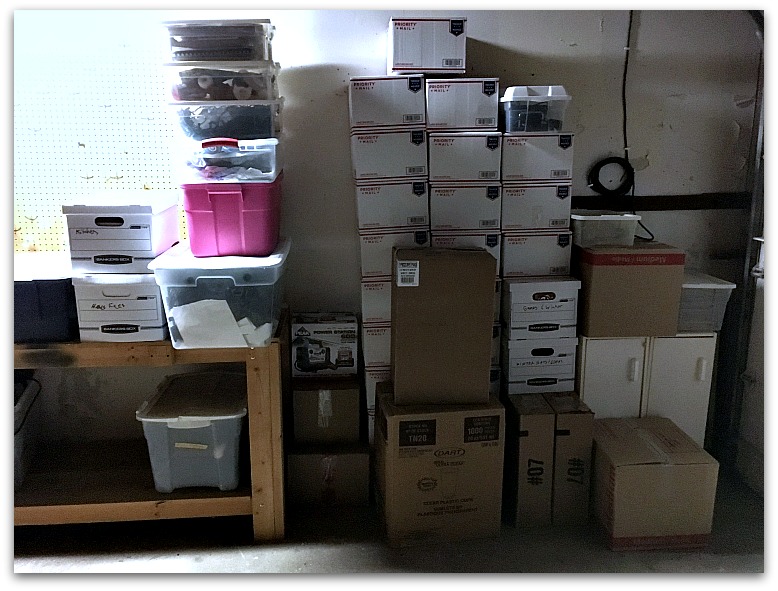 Boxes and bins of my stuff that I'm stacking in my garage
Reduce Your Stuff
Be ruthless here.  I'm moving to a smaller place.  I have gotten rid of a tremendous amount of stuff over the last few months.  Clothes, books, kitchen items, outdoor items, balls and tools.  I cannot even count the trips I took to Goodwill.  I gave my family some really nice (expensive) things that I just cannot use.  I've thrown things in the garbage too.  It helps and I will keep doing this until I finish the move.

Acquire Boxes
Wal-mart has boxes for between $1.08 and $2.00.  Boxes are the way to go to keep your move organized and your helpers happy.
I've also ordered lots of smaller boxes from the US Postal Service.  These are more for shipping smaller items, but they work great for books and kitchen items so the box is not so darn heavy.
I also have been keeping the miscellaneous boxes from stuff I've ordered and boxes from other shopping.  Normally I throw boxes out, but since I have been thinking about this move for months,  I have kept them.
---
Get Free Boxes from the US Postal Service
Note that these boxes are small.  You will need to buy or obtain larger boxes too.  But these small boxes will help you deal with small items, especially small heavy items like books and kitchen items

---
Buy the Heavy Duty Tape
Get the heavy packing tape, not the shipping tape to ensure your boxes stay together.  This tape is very expensive at around $5 per roll.  It does come with it's own roller with tape cutter so it works very well.
Label the Boxes
You want to know where the boxes should be placed and maybe what is in them in case you need the item in the interim.  Don't go by memory.   Label.  Get a few dark colored sharpie pens and keep them handy.

Start Packing Early
It's so much easier to start packing a month or so ahead.  Pack a few boxes at a time, label them and stack them neatly somewhere.  I have a bunch in my garage.
Reduce Your Stuff
Keep at the reducing.  Keep up the pressure on the other people who are moving with you.

Have Multiple Days to Move
I have 4 days to move.  I can move into my new place on June 27.  I have to be out of my old place by July 1.  One day is very difficult.

Focus on it Going Successfully
I am concentrating on it.  Getting rid of excess.  Starting to pack.  Planning best how to get the stuff from one place to the next.  Written notes.  All of that.
I keep thinking of why to move as I make my plans and deal with the extra issues around moving.  There is frustration in moving.  Boxing stuff up that you might need.  Carrying heavy boxes.  Putting your life on hold while you wait.  The dread of the actual heavy, physical work of moving.  Or the dread of paying expensive movers.
But by concentrating on why to move, the reasons, you can stay positive.

A Happier Man

›
Happier Lives
› Why to Move
The only way I could become the happier man I am today was by leaving my wife.  You might be in the same situation I was in.  I suggest you take a look at my book - Leave Your Wife & Become a Happier Man with the 3 Step System.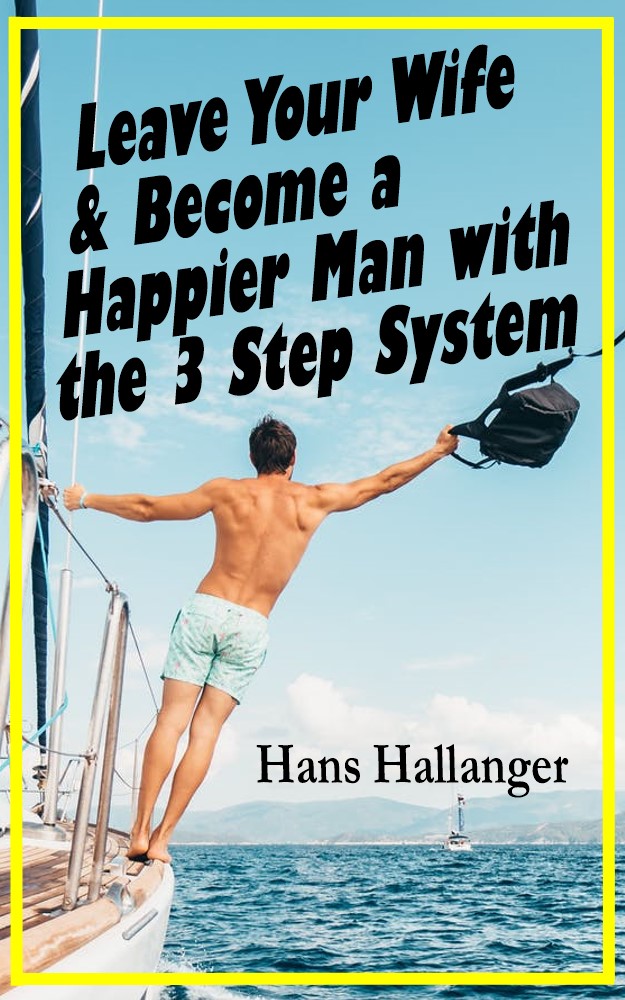 Click to go to learn more about the book
Share a Comment About This Topic.
Do you have a comment about this or something to add? Share it!