Plan A Happier Summer
You need to plan a happier summer if you want to have one.  Expecting your summer to be great, exciting and fun-filled does not just happen.
Nothing happens if you don't plan for it.
And nothing happening is what makes for a dull, boring life.
One of my favorite questions to ask people during the summer is - "How's your summer?"
I'm hoping to hear interesting stories or get ideas for myself.
What I usually get is something like:
It's ok.
Awww, you know.
It's been hot.
Working a lot.
It's almost over.
It has sucked

Or they just shrug, as if to say - not very good.

So, extremely uninspiring and boring.
I think you would be more inspired by reading about my best summer ever article.  I wrote this article in the fall of 2016 after an incredible summer for me.

Plan A Happier Summer First Thought -
How Long Is Your Summer?

Most people use June 1 through August 31 as the summer. So only 3 months.
That's a huge mistake unless you live in a location where it snows in May and September. I choose to push out the beginning and end of summer for even more enjoyment.
Where I live in the Midwest USA, we can usually count on the weather getting nice in early May.  Sometimes there are nice days in April, or even March. But usually not for days in a row.  By May, the days in a row warmer weather usually happens, although we can get some snow in May. 
So I consider May 1 to be the start of my summer.
When you plan things, you need to know when things end.  So you need to determine when the end of summer is for you.
I call October 31 the end of summer where I live.  October usually has some nice, warm days.  It is too cold to swim, but it is usually still sunny and mild.  Good for getting together with people outside, hiking and enjoying the outdoors.
For a happier man, summer is 6 months long, May 1st through October 31. 

Plan A Happier Summer -
Some Ideas for Summer Fun

If you don't know where to even begin with what to do, here are some of the main things I like to do each summer. I'd think you'd agree that these are all pretty cool summer things to do.
Weekends at a cottage on the water.

A short road trip or short flight someplace cool

Swimming in pools, lakes, rivers or the ocean.

Hanging out at the beach or pool.

Sunning long enough and often enough to get some color.

Fairs
Festivals

Outdoor live music
Boating
Fishing

Tubing
Water skiing
Watching baseball games
Do some yardwork

Hiking in beautiful natural areas

Fireworks
Star gazing
Just sitting outside enjoying a drink (coffee, tea, soda, water, beer, wine or cocktail) is much more special than having it inside.

Watching the NBA playoffs
Outdoor cookouts
Eating at restaurants with outdoor service
Long walks
Going out for ice cream
Meeting new ladies and having fun with them
And the ultimate happier summer activity - A long driving road trip to explore multiple areas and to be away from home long enough to fully immerse yourself in traveling and forget about your work.

More About Road Trips

I love to go on long road trips in the summer.  Driving my beautiful, comfortable, safe Ford F150 pickup truck out west.  My recent trips include:
2016.  10 days/9 nights to Jackson Wyoming.
2018.  6 days/5 nights to Boulder Colorado.
2020.  10 days/9 nights to Moab Utah.
2021.  5 days/4 nights to Black Hills South Dakota.
2022.  13 days/12 nights to Colorado Springs and then Cody Wyoming.

All these trips were awesome in their own way.  They are even more special because my last trip out west prior to 2016 was 1993.  So I spent 22 summers not spending any time out west. 

I'd like to take a western trip every summer for the rest of my traveling days.  There is so much beauty and adventure out there that it takes time to explore and enjoy.
What is even more special about long summer road trips is you can pack all kinds of summer fun into the trip and explore your way to your destination. 

Some Pictures from my 2022 Road Trip

Up at the summit of Pikes Peak after taking the Cog Railroad train to the top in Colorado
At the Garden of the Gods in Colorado Springs
At the top of Scott's Bluff in Nebraska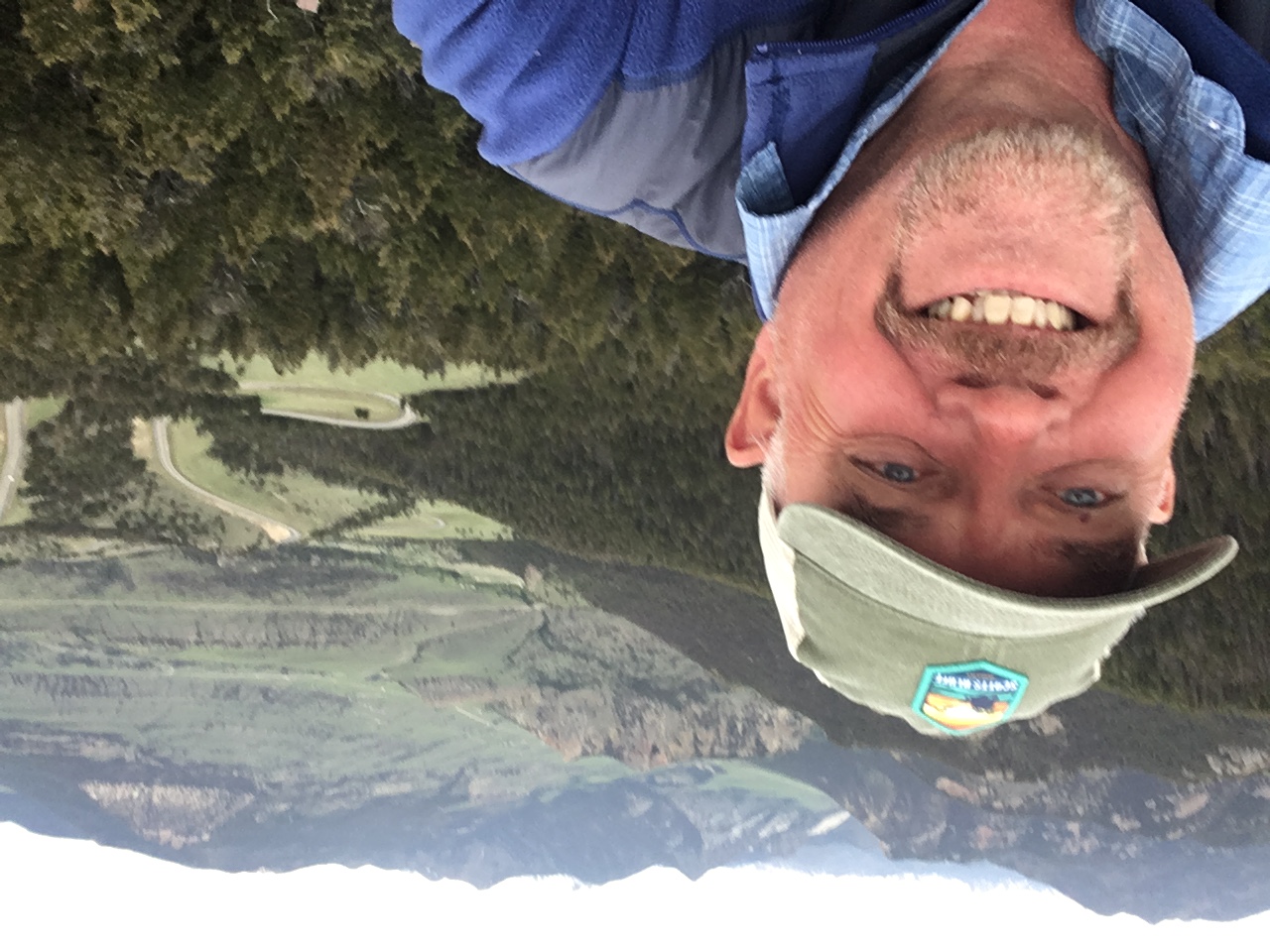 On Chief Josephs Scenic Byway heading towards Yellowstone National Park
Plan a Happier Summer Planning Ideas

Plan a Happier Summer -
How to Have the Time to Do All This

The only TV I watch if some sporting events and movies.  Since the only sporting events I love to watch consistently is NFL football, I don't have any time commitments revolving around TV in the summer, except for September and October.

In the winter I usually watch a lot of movies.  I go to the theater multiple times and watch a lot at home.  In the summer I drastically reduce the amount of time I spend watching movies.  I may go to one movie at the theater and only watch movies if rain impacts my evening plans or if I'm jut too tired to do anything.
I do cut back on my weight training in the summer.  I continue to lift heavy weights, but I cut back on the number of exercises so my workouts are shorter.  Since I usually take a long road trip, I won't train at all during that time and then ease back into training.  I drop the weights used by 10% and allow more days between workouts.
I don't feel the need to go overboard on all my summer fun either.  20 minutes in the sun.  Half hour at the pool.  Go to the music festival and return home right away.  Do a summer activity one time, instead of multiple times.  It's just the doing the activity that makes it enjoyable, not the length of time or how often.

Plan A Happier Summer Wrap Up

You can have a happier summer.  A happier man does not have a suck life.  He has a great, fun-filled life.

A Happier Man

›
3 Step System
› Plan A Happier Summer
The only way I could become the happier man I am today was by leaving my wife.  You might be in the same situation I was in.  I suggest you take a look at my book - Leave Your Wife & Become a Happier Man with the 3 Step System.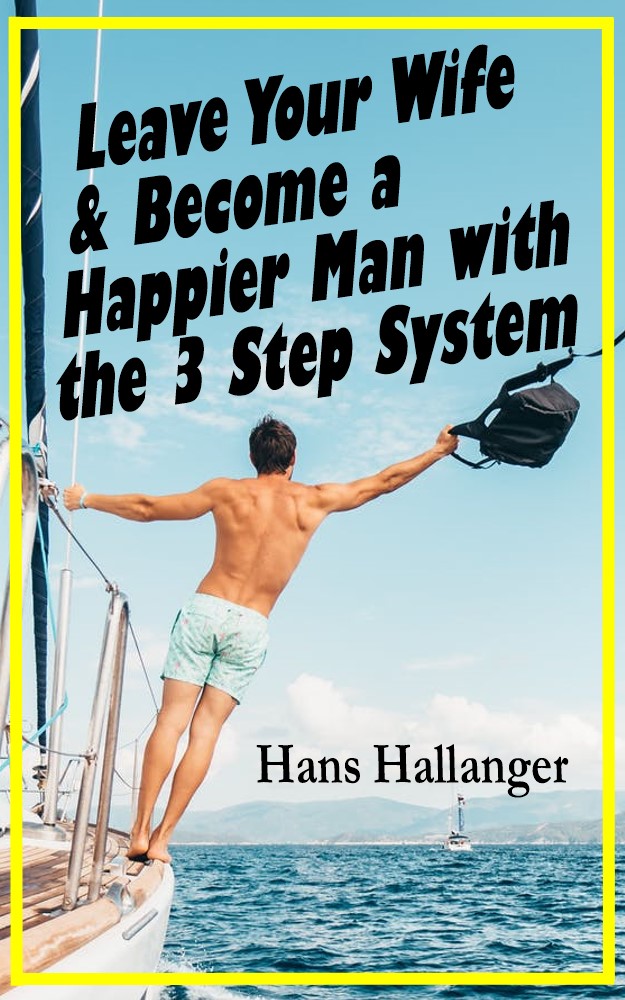 Click to go to learn more about the book
Share a Comment About This Topic.
Do you have a comment about this or something to add? Share it!