My Successful 2016
One of the Best Years of My Life

I had a very successful 2016.  It was one of the best years of my life.  And I have had some great years. 
In 1983 I broke out my shell in high school and started college.  In 1987 I had a lot of fun working as a co-op student earning money, becoming a good engineer and having a lot of fun in my spare time.  In 1988 I graduated college and had great time.  In 1992 I become very good with the ladies and met my future wife.  In 1994 and 1998 I had my children.  In 2000 I got a great job.  In 2007 I found the courage to leave my wife.  In 2012 I got the best job of my life.  In 2013 I finally found a way to successfully deal with my ex-wife and get her out of my life.
All great years.  All had something special.
But what was missing in those years was sustained success and continuous happiness.
I reflect back on those years and there was a great event in each of them, sometimes multiple great events like 1987 and 1992.  But there was still something missing.
The missing ingredient in a successful year is multiple memorable events, continuous happiness and the confidence that the following years can be just as good.
There might have been an extremely great event like the birth of my children, but as you know, the day to day life when you have children is not one of happiness and joy, but one of day to day exhaustion and toil mixed in with joyful experiences and some satisfaction.
In 1992 I was in the best shape of my life, was doing well at work, had a lot of fun with my friends, had sex with beautiful girls with no strings attached and met my future wife. 
But I also was bored with my job, had extreme aches and pains from over training, could not go out in the evening alone, still had body image issues, would get upset if I spent a weekend night at home and felt the societal guilt to give up my fun playboy lifestyle and settle down.
What was missing was the consistent happiness that I have now.
Summary of My Successful 2016 By Month

First a quick look back at a successful 2016 for me.  You may find these successes a little tame, but this is my life and I choose to define my success my way.

January 2016
New Years Party at a good friends house

Work party at a fancy restaurant


Family birthday party at a restaurant

Work public speaking presentation

February 2016
Work public speaking presentation




Dental appointments for me and kids with follow up care.

Fun at RV show

Family get togehter

March 2016
April 2016
Family get together


Work public speaking presentation

Work public speaking presentation
May 2016
Work public speaking presentation




Party at friends house

Party at a friends

Mothers Day family get together


Northern Wisconsin with friends for Memorial Day

Exploring a nearby city I want to move to

June 2016
Party at friends house


Trip with my kids to Michigan Upper Peninsula

Hurt my right shoulder (Not a good thing actually)

Out at local festivals

July 2016
Northern Wisconsin for 4th of July Holiday
Summerfest
Installed Truck running boards
Local festivals


Lacrosse work trip

Explored Chicago

August 2016
TRT Pellets


Trip to Wyoming.



September 2016
Northern Wisconsin Labor Day with friends

Rock concert with friends

Northern Wisconsin work trip

October 2016
Reacquainted with old friend

Trip with my kids to Door County

Boldness Code with Adam Gilad in Las Vegas

November 2016
December 2016
Kids dental appointments
Kids seem like they have clarified their future plans


Work public speaking presentation




Wonderful Christmas Gift Exchange with my family

Wonderful Christmas Gift Exchange with my kids

Christmas Day with My Mom, one of her neighbors and my brother and sister

Extra time with my mom

10 days off from work to enjoy, reflect on last year and plan for next year
The main thing to notice from this list is that every month I had something really good happening and that every month there were multiple events to list.  I did not even get into all the other good things that I did last year, like the girls I met, dated and had fun with.  I just listed the main things.

I had a Successful 2016 because I Achieved the Themes I Set at the Beginning of the Year

I try to think of my life in terms of themes.  I learned this from James Altucher.  Instead of setting a bunch of random goals, set some larger, general themes.  From there you can set goals that make sense that match the themes.

Themes I set at the beginning of 2016
Weight loss and fitness
Debt Elimination

Have fun
Help my kids
Work on this website
Success at work
I was successful with these themes

I lost about 30 pounds.  My strength has increased radically.  I look and feel much better.  My blood pressure and BMI are much lower.
I made progress on some debts.  Eliminated some.  Restructured others.  My next theme did not help my debt elimination.
I had the best summer ever.  I traveled more this past year than at any time of my life.  And I had more fun traveling.  I did spend a lot of money and slipped backwards in some of my debt reduction.
I helped my kids with their lives.  Dental appointments.  Insurance.  Doctoring.   Two trips.  Helped them to clarify their career choices.  Constantly encouraging them and providing them a peaceful, harmonious relaxing place to be with me.
I keep adding content to this website.  It's my favorite engaging hobby that doesn't involve drinking beer or drinking coffee.
My engineering career is going better than ever.  I came in second for a very large promotion.  I gave 7 public speaking presentations.  I keep on top of my work and influence things at work my way.
Spend some time now over the next few weeks setting the main themes for the upcoming year.  You will be surprised at how well this works.
My only regret is that I did not push myself for higher themes.  But now I know that I can set an even more advanced themes for next year.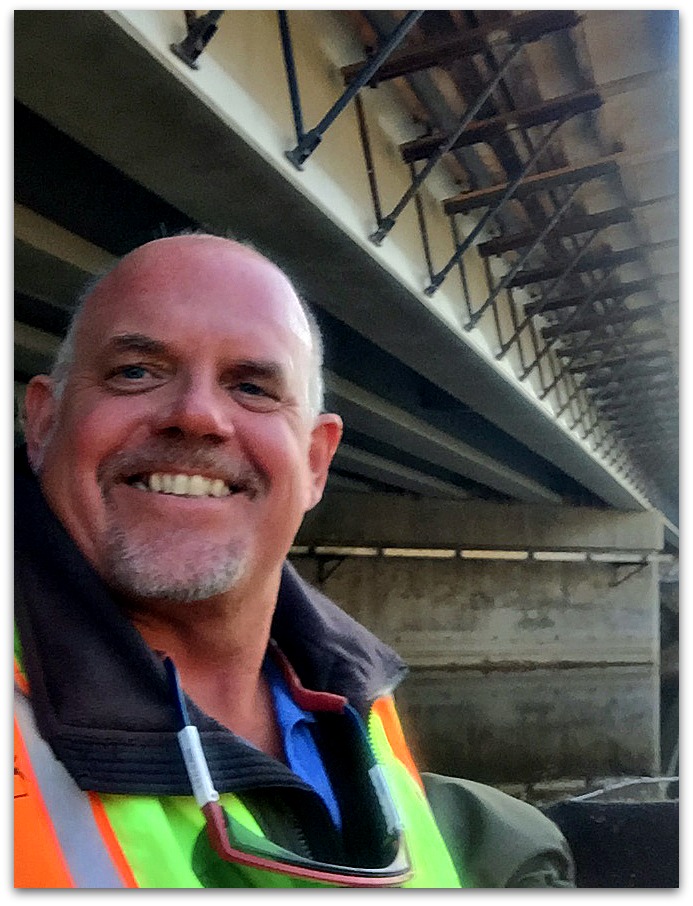 Me happy and successful in my career, more fit than I have been in years with an awesome future in front of me
How I Kept Track of My Successful 2016

I do a lot of writing.  I have a planner book where I make notes of the highlights on my calendar.  I also have a small hard sided journal that I store in my planner book pocket.  I call this my success journal.
I also have a Travel Journal where I note in much more detail the highlights of my travels and tape in brochures, pictures and souvenirs from my trips.
I use this website to help me keep track too.
Of course I have tons of pictures of my successful 2016.

Why I Keep Track of My Successful 2016

The more I keep track of my successes and notice what makes me the happiest, the happier I get and the more success I have.
How can you know what makes you the happiest if you don't make some effort to track it?

---
From Danger and Play
Successful 2016 Year End Report
Mike's reflection on one of the best years of his life.

---
It is critical to reflect on your past year.  It helps you to appreciate how far you have come and develops your gratitude.  It points out areas that you might have grown away from and no longer need to deal with. 
More importantly, it sharpens what you need to focus on in the future year.  You may have missed the mark in some areas because it was not the right time or some other obstacles.  Sometimes, good things come to you at their time, not yours.  So go over last year and build on that for the coming year.

I have now written about my successful 2016 and can start to refine and hone the vision and themes I have for 2017.

A Happier Man

›
Happier Lives
› Successful 2016
The only way I could become the happier man I am today was by leaving my wife.  You might be in the same situation I was in.  I suggest you take a look at my book - Leave Your Wife & Become a Happier Man with the 3 Step System.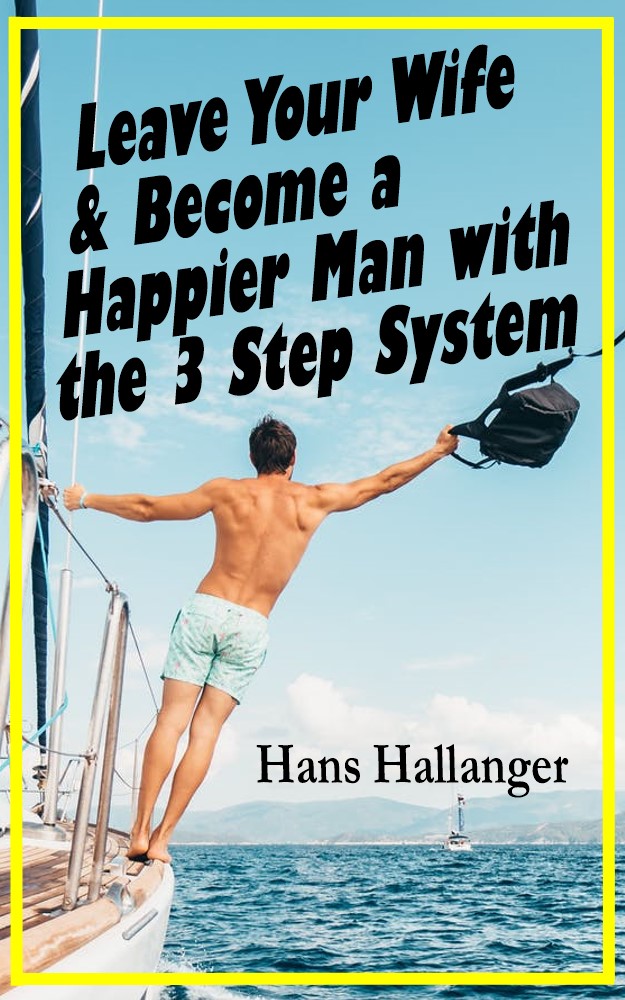 Click to go to learn more about the book
Share a Comment About This Topic.
Do you have a comment about this or something to add? Share it!