High Quality Life

In order to have a high quality life it is important to understand some of the basic components of one that make the most sense to you and list it out.
List with pen and paper or computer document. 
Your life is too important to keep this type of information just in your head.

Once you make your list, you can get busy productively working toward your ideal life.
You can stop wasting time doing things that make you unhappy.
Focus and concentrate on what does, persistently and relentlessly.
Main Components of a High Quality Life for Me

Great vehicle.
Comfortable living arrangements.
Rewarding career.
Free time.
Good health.
Enough money.
Good quality items.

Meaningful health insurance.
Happy with life.
Good relationships.

Great Vehicle

The proper vehicle makes a huge difference in your happiness level, your lack of frustration level and how safe and secure you feel when you drive.
I feel safe and secure driving my truck.  I also feel powerful and in control.  It is soothing to sit in after a hard workout or a too long day at work.  It is powerful, I can glide along the freeway at 80, easily passing irritatingly slow drivers.  It is so quiet at low speeds you can sneak up to people without them hearing you.

Large vehicles give you all these great things.  I think that is part of the reason we are pushed into buying small vehicles.  Small vehicles make us feel less.  They are less safe.  Less comfortable.  Less powerful.
Feeling less and being less is not good for you.  Don't let the opinions of others force you into doing things that are not good for you. 

Be happier driving a truck.  Your high quality life starts with your vehicle.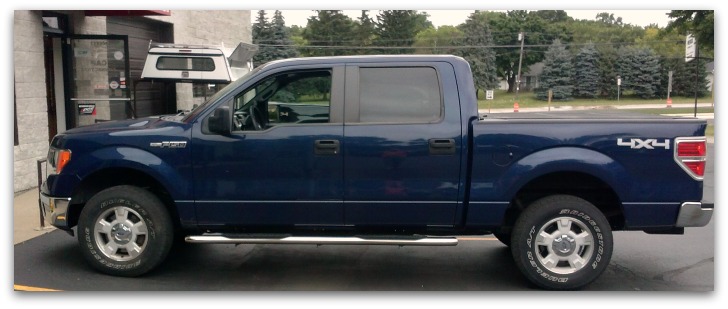 My beautiful truck with the new running boards I just purchased and had installed
Comfortable Living Arrangements

Duh.

You need comfort.  But comfort is more than just a spacious house in a safe location is a home you can easily afford without enormous stress. You won't be comfortable if you are stressing about a huge mortgage, massive property taxes, enormous utility bills, remodeling costs and unexpected repairs.

The stress of huge monthly housing expenses is not comfortable.
I really mean a decent place you can easily afford in a location that does not make you cringe in fear.
Then furnishing this ideal type of place with comfortable furniture you love to relax in that is not overly expensive.  The kind you don't care if you spill something on.

Rewarding Career

Most of us work for a living and this take a considerable amount of time.  Even if you have a great schedule or work for yourself, you will still be working a lot.
So the time you are working needs to be at something you find rewarding, challenging, interesting and engaging.  You want those hours at work to just slip by as you productively get things done.
I've had jobs where the seconds ticked by like hours.  Staring at the clock wishing time would fly.  It's agonizing. 
I see the agony of boredom on many faces of people working retail and service jobs.  These types of jobs will not provide you a long term, rewarding career or a high quality life.  They are just stop-gap, stepping stones to something better.
And that is OK.  Knowing boredom, tedium or overly physical work will give you an incentive to do better.

Free Time

Working too much, long days, in early and staying late every day, overtime, no vacation, weekend work.
All this saps your free time to rest, relax, recharge, study other options and have fun.  Not to mention chores and errands that need to be done so your life does not fall apart.
You need free time for any kind of a life.

Good Health

Your health and how you feel is critical to all this.  You may have ailments and health issues, but you can at least maximize a limited life by taking care of yourself.
Sleep, good food, naps, some supplements, sunshine, low stress, laughter and enough exercise all make a healthy life.
Happiness and health are related.

Enough Money
I like to pay my bills as soon as they arrive.  I find no satisfaction in waiting until the last moment to pay them.  I did this when I was struggling and it made my substandard life even more stressful.
My debts are dwindling.  I am steadily paying off what I owe.  Even better is that I am taking charge of my life to make getting into excessive debt unlikely in the future.

---
From Steve Pavlina
How to Tip From Scarcity to Abundance
Great article on the mindset needed to go from struggling to not. 

---
I have had times of severe lack and enormous frustration.  I am happier with money than without it.
Money is good, we all know that.

Good Quality Items

Your life will be so much better when, as soon as you identify some type of item and you have researched it and determined that it will make for a high quality life for you, you buy it, or make plans to obtain it in the near future.
It is too frustrating to know about something that will improve your life and you are too broke either financially or mentally to get it. 
I have been both financially broke and mentally broke.  I was raised mentally broke.  I could not bear to buy things for myself. Even when I had money.  Once I was married and the years after my divorce, I was financially broke.  Now I am not financially broke and I am breaking away from the mentally broke way of thinking.

My favorite non-vehicle high quality items
Recliner

Expensive bed

Comfortable and good looking shoes and boots

Good clothes

Good food

Razors and hair trimmers

Wallet

Cell phone, Laptop and Kindle

Fry pan and other cooking gear

All these things I love and I just buy them as I desire them.  I either get them right when I see that I could really use them or list them in my goal list and make plans to get them.

Meaningful Health Insurance

This can be quite a challenge.  Many employers do not provide very good health insurance.  Not because these employers are thoughtless and mean.  Just because they do not make enough money to do so.  Most employers are just barely scraping by.  Providing Cadillac health insurance plans to employees that are somewhat easy to replace does not make any business sense.

It's almost better to concentrate on finding work at large organizations with massive quantities of scale, that can afford important health insurance for it's valuable resources...you included.

---
I borrowed the term...meaningful health insurance from an interesting blogger I follow - Charles Hugh Smith, in his website - oftwominds.com

He makes the point in this article -
What Does It Take to be Middle Class

 - that in order to be in the middle class, one needs meaningful health insurance in addition to a number of other factors, to be considered a member of the middle class.
---
The last place I worked, my monthly contribution to a family plan health insurance was a little over $500 per month, every month.  When I did have a serious issue and needed to use the insurance, the deductible was the first $5,000.  I would consider that extremely non-meaningful.  That health insurance was making me poorer, contributing to my poor health, because I did not want to use it and making a high quality life out of the question for me.

The only time you can get away with this type of poor health insurance plan is if that $500 per month is not a big deal to you.  I would suspect high incomes in the $150,000 and up range would find this acceptable.  Also, you would need to have some serious savings that you do not mind depleting by $5,000.
Otherwise, you need to strongly consider the health insurance package wherever you work.
At the first hint of premium increases, you should get something better.

Happy With Life and a High Quality Life

Everything I do now is measured against whether it will make me happy.  It does not always make me happy in the short run.  I would rather stay up all night surfing the internet, but I go to bed early to be well rested for work.
I would rather drink beer until I am very drunk, but I don't.
I would rather go out to eat every meal, but don't do that either.
I deny myself some things in the short run because by doing so, I ensure my long term happiness.
Good Relationships

A high quality life is not possible if the major people in your life are not good to you. 
I had to Leave My wife to Have a Good Life
My other relationships are in good shape.  I am happy with my friends and family.

I practice low stress fathering.  I have no desire to increase my stress level.  I am part of a good family.  We get together.  We help each other.  We don't try to push each other around.

High Quality Life Summary
Great vehicle.
Comfortable living arrangements.
Rewarding career.
Free time.
Good health.
Enough money.
Good quality items.

Meaningful health insurance.
Happy with life.
Good relationships.
These items are the basics for me.  I have other things I want to do, places to see and experiences to have.  But I want my baseline high quality life to be in place.  Every day is a good day.  I feel good, I am comfortable, I am happy.

A Happier Man

›
Low Self Esteem Signs
› High Quality Life
The only way I could become the happier man I am today was by leaving my wife.  You might be in the same situation I was in.  I suggest you take a look at my book - Leave Your Wife & Become a Happier Man with the 3 Step System.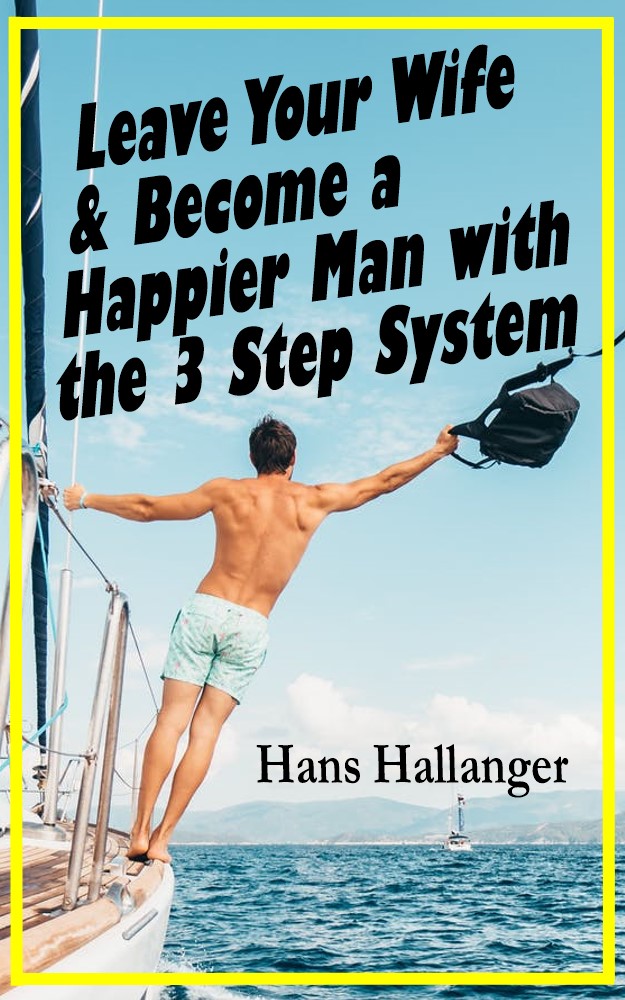 Click to go to learn more about the book
Share a Comment About This Topic.
Do you have a comment about this or something to add? Share it!